ReturnSafe App
IMPORTANT – IMPORTANT – IMPORTANT
BEFORE YOU LEAVE HOME FOR THE ANNUAL MEETING…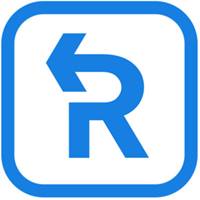 MTA is requiring all participants – delegates, exhibitors, staff, and guests – to provide evidence of vaccination and a negative COVID test taken within 48 hours of arrival at the Hynes. We are using the ReturnSafe App to collect this information and to make your arrival at the Hynes Convention Center as quick and efficient as possible.
You must load your information (including a picture of your negative COVID test) onto the app BEFORE YOU ARRIVE. Events security will verify your "cleared for entry" status on your cell phone on site. Failure to load and populate the app will result in your being placed in what could be a very long line.
Please follow these simple steps to install and use the ReturnSafe App

Step 1:
Android users: Install the app from the Google Play Store. Proceed to step 2 below.
iPhone users: Install the app from the Apple App Store. Proceed to step 2 below.
Web (Mobile or Desktop/Laptop): https://desktop.returnsafe.com
Step 2: Open the app, click Find My ReturnSafe Space and enter the following code: mta (case sensitive)
Step 3: Follow the instructions on the screen.
Step 4: When you arrive onsite at the Hynes, a security guard at the entrance will be checking the app. Please have it readily available.
Need help? Contact events@massteacher.org
---
FAQ about ReturnSafe, MTA's COVID Screening Application
Q: What does the ReturnSafe app do?
A: The app, which has been test-driven successfully by NEA for several large meetings, is a quick way for each delegate to demonstrate compliance with MTA's COVID-19 protocols. Through the app, each delegate can answer screening questions about possible COVID exposure, and load copies of vaccination records and negative testing.
Q: Is a rapid test acceptable to show a negative COVID result, or must it be a PCR test?
A: A rapid antigen self-test is all that's required.
Q: Where can I get a rapid antigen test?
A: Rapid at-home tests are reimbursable through many insurance plans and are widely available in most pharmacies and grocery stores.
Q: When do I have to take a test?
A: Take your test at home before you leave for the Annual Meeting. You can then post it onto the ReturnSafe app. Your test must have been administered within 48 hours of the start of the Annual Meeting (12:00 noon on May 20). Do not arrive at the Hynes without already taking your test. We need to ensure the safety and health of our members and assigned staff.
Q: What is an acceptable form of "proof" of a negative test to show upon entry to Hynes? Do we show it upon entry on Friday or on Friday and Saturday?
A: By using MTA's ReturnSafe app, you will be able to download your vaccination card and proof of a negative test. If for some reason you don't use the app, please be prepared for a long wait. Individuals who are cleared by the app need only to bring their phones and show the "Cleared for Entry" screen at the checkpoint.
Once a delegate is cleared to enter, the delegate will be given a wristband. Delegates wearing wristbands can easily move around the hall and not have to go back through the checkpoint again. We recommend you keep your wristband on for the duration of the Annual Meeting so that you don't have to re-checked.
Q: What if a delegate has tested positive for COVID within 90 days of the Annual Meeting? These results can show up as a positive despite not being infectious. Will a "90 Day Recovered" letter from a medical provider be acceptable in lieu of a test that may yield a false positive?
A: We require a negative rapid antigen test. A 90-Day Recovery Letter provides limited assurance as it only concerns the unlikeliness of the individual being reinfected by the same variant. With the multiple variants floating around, we are moving anyone who tests positive to virtual participation.
Q: Do we need to carry our vaccination card with us, or will a photo of it suffice?
A: Please load a photo of your vaccination record onto the app.
Q: How long will it take to get through the checkpoint?
A: As with anything new, it's impossible to say how much time one should allow. Keep in mind that even if things go quickly and smoothly, it is still going to take extra time. Please keep that in mind as you plan your trip to the Hynes. Lines could be long. The app is designed to make the process as quick as possible. This avoids us having to collect signatures on site and to avoid having to check each person's records by hand.
Q: Why do we have to check everyone's vaccine records?
A: MTA has adopted this app as the quickest and easiest way to ensure the safety of all delegates and participants. MTA is committed to providing a safe experience for all our delegates, guests, vendors, and staff, including those who may be immunocompromised or otherwise at higher risk from COVID-19.
Q: Will my data be shared with others?
A: Any data captured by ReturnSafe is stored in an encrypted, HIPAA and SOC2 Type II compliant data store, and is accessible only to designated administrators. We do not share data with third parties.
Additional Questions? email events@massteacher.org