Summer Conference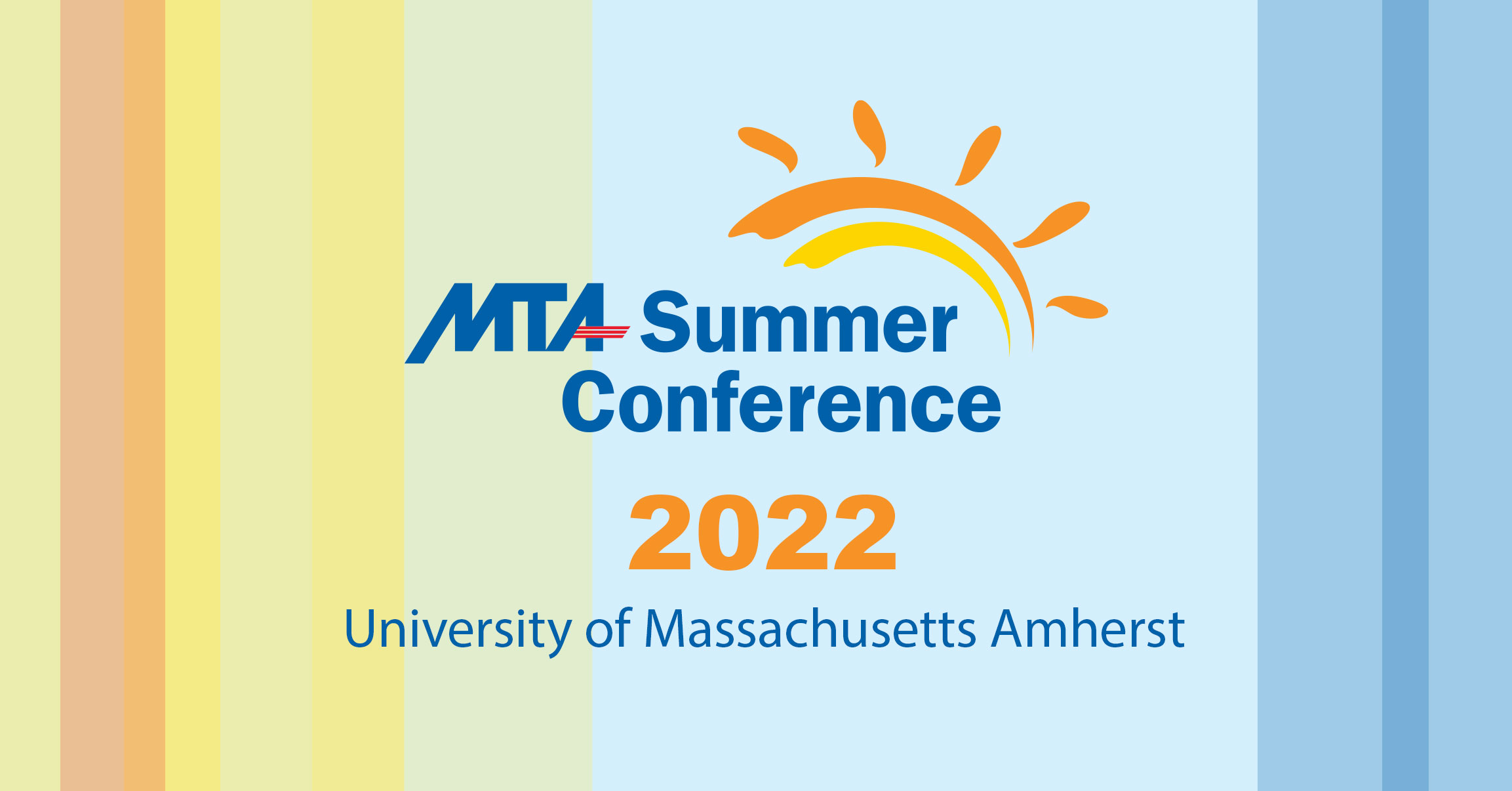 MTA Summer Conference
July 31-August 3
UMass Amherst
Plan to be in-person at MTA's Summer Conference 2022, July 31 through August 3 at UMass Amherst! We will be offering program tracks focused on union leadership, advocacy, bargaining and political organizing. We've all been missing opportunities to socialize, so expect lots of special events to meet and collaborate with other members.
In 2022, the MTA is providing full funding for members who attend the following programs:
Cancellation Policy
By enrolling in any of these programs, you are committing to attend all sessions for which you register. If you are unable to attend for any reason, please notify MTA immediately. All cancellations must be received by MTA by Friday, July 1. Your consideration will enable us to enroll people from the waiting list into the Summer Conference program. Please send notice of your cancellation to events@massteacher.org.
Members and locals who do not cancel in advance by notice to MTA will be billed $150 to cover a partial cost of what MTA will incur.
Enrollment in these programs is limited so early registration is encouraged.
Looking for Professional Development?
The Division of Training & Professional Learning will offer several of our popular member-led PDP workshops this summer, both online and in-person. Look for more details soon at massteacher.org/pdps. Registration for these programs will launch in June.
Certification of Attendance
All conference attendees will have an opportunity to earn a certificate that acknowledges and records the hours spent in completion of their Summer Conference program.
---
Watch Summer Conference Presentations
Spoken Word
Special Program of spoken word poetry by members and youths from Worcester.