Retired Members
Stay Involved
Become an MTA and NEA Retired Member Today!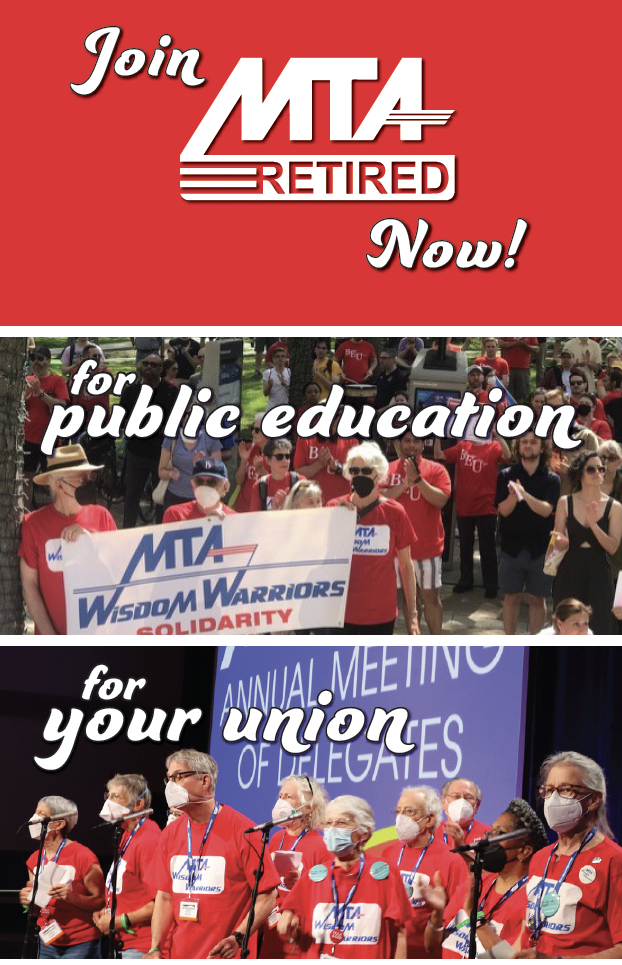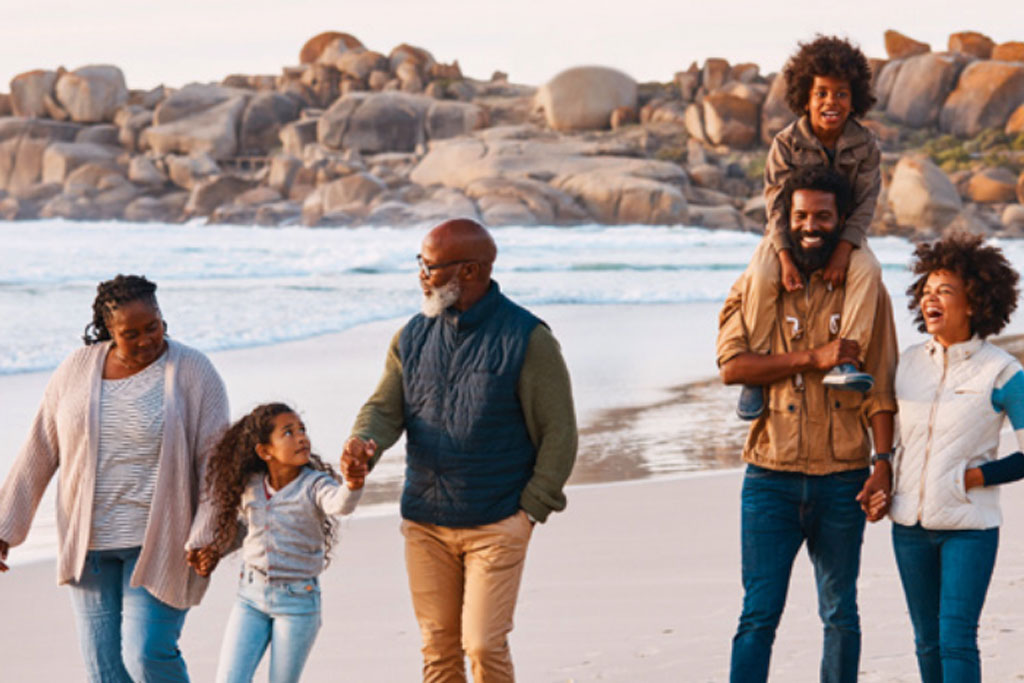 We need your knowledge — and your voice.
Membership in MTA Retired and NEA Retired allows you to keep abreast of educational, political and legislative issues and stay involved.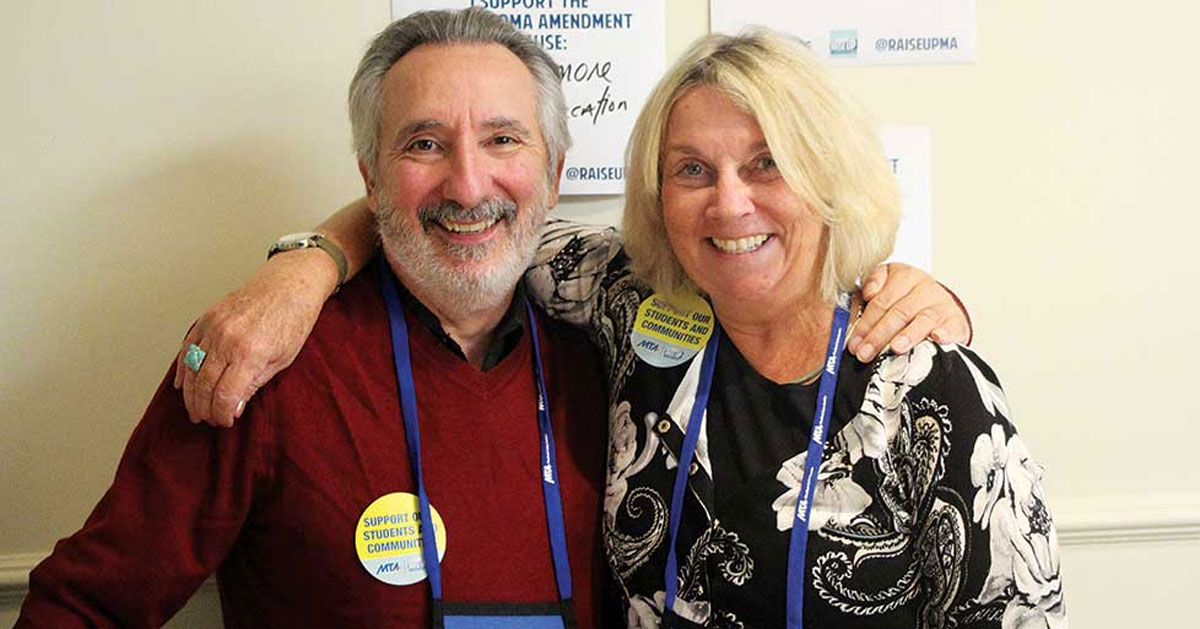 2022 Retired Members Gathering
The MTA Retired Members Committee is proud to host the 21st Annual Retired Members Gathering as an in-person event for the first time in three years.
9 a.m.-3 p.m.,Thursday September 29

Online Registration for 2022 MTA Retired Members Gathering has been closed.
If you still need to register, please email events@massteacher.org.

Location: DoubleTree Hilton in Westborough
5400 Computer Drive Westborough, Massachusetts 01581

Book online

or call 508-366-5511
The cost to attend the 2022 Retired Members Gathering is $40.
At the luncheon, attendees will celebrate the winners of the 2022 Honor Our Own Award and formally acknowledge the 2020 and 2021 Honor Our Own Award recipients, who received their awards virtually during the pandemic.
This conference provides a wonderful opportunity for MTA's retired members to gain new knowledge and skills, discuss the critical issues facing educators today, reconnect with colleagues and friends, and advocate for public education.
MTA & NEA Retired and Pre-Retired Membership
Your membership in MTA Retired and NEA Retired gives you the ability to keep abreast of educational, political and legislative issues and to be directly involved in the shaping of education.
If you have questions about membership criteria, contact MTA Retired & Student Member Organizer Robert Whalen, (617) 878-8206 or email him at rwhalen@massteacher.org.
Planning for Retirement
MTA retirement consultant Harold Crowley and several part-time consultants in all regions of the state are available to help members with retirement planning questions.
Helpful Contact Information for Retirees
Massachusetts Teachers' Retirement System (MTRS)
State Board of Retirement

On the web: mass.gov/mtrs

MTRS Headquarters
500 Rutherford Avenue, Suite 210
Charlestown, MA 02129-1628
617-679-6877

MTRS Western Office
One Monarch Place, Suite 510
Springfield, MA 01144-4028
413-784-1711

On the web: mass.gov/retirement

Boston Office
One Ashburton Place, Suite 1219
Boston, MA 02108
617-367-7770

Springfield Office
463 Dwight Street, Room 109
Springfield, MA 01103
413-730-6135
Retired Members in the News
The submission deadline is October 19.
At a time when people's access to the ballot is under attack across the nation, Galvin has led an ambitious...