Retired Members
Stay involved in public education when you retire. Having done so much for your students and our schools as an active educator, we need your knowledge — and your voice. There are so many ways you can continue to participate as an MTA Retired member.
---
Retired Gathering focuses on contributions to public education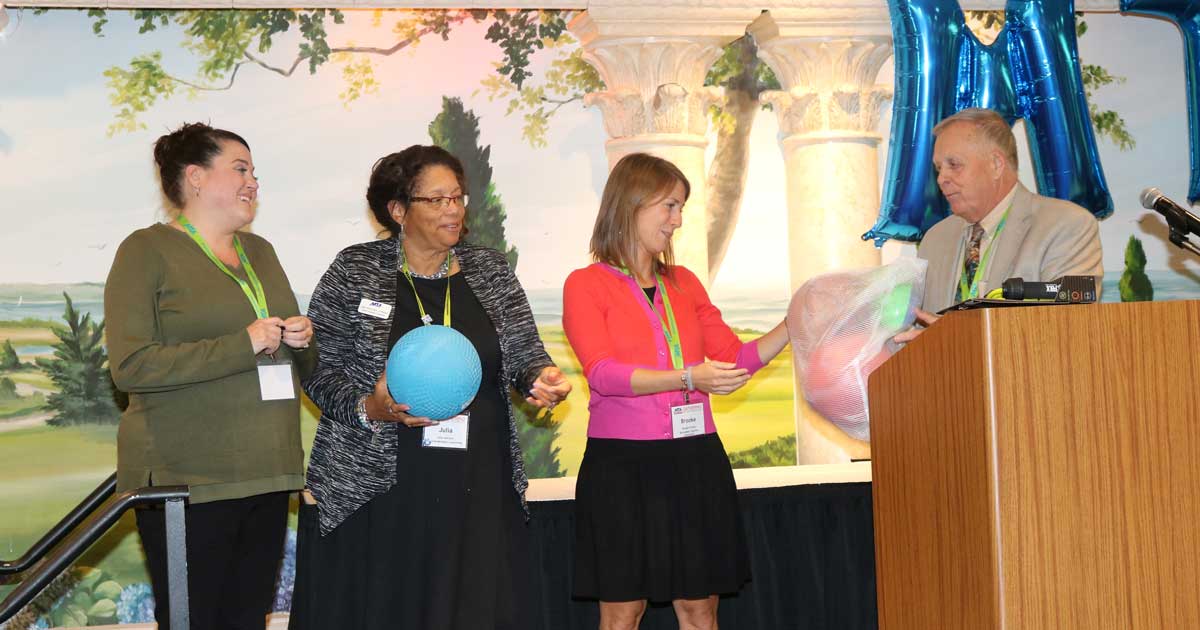 Although most of them are no longer in the classroom, the MTA's retired members are still having a significant impact on public education, as they showed on Oct. 17 and 18 at the MTA Retired Gathering in Hyannis.
---
MTA & NEA Retired and Pre-Retired Membership
Staying Involved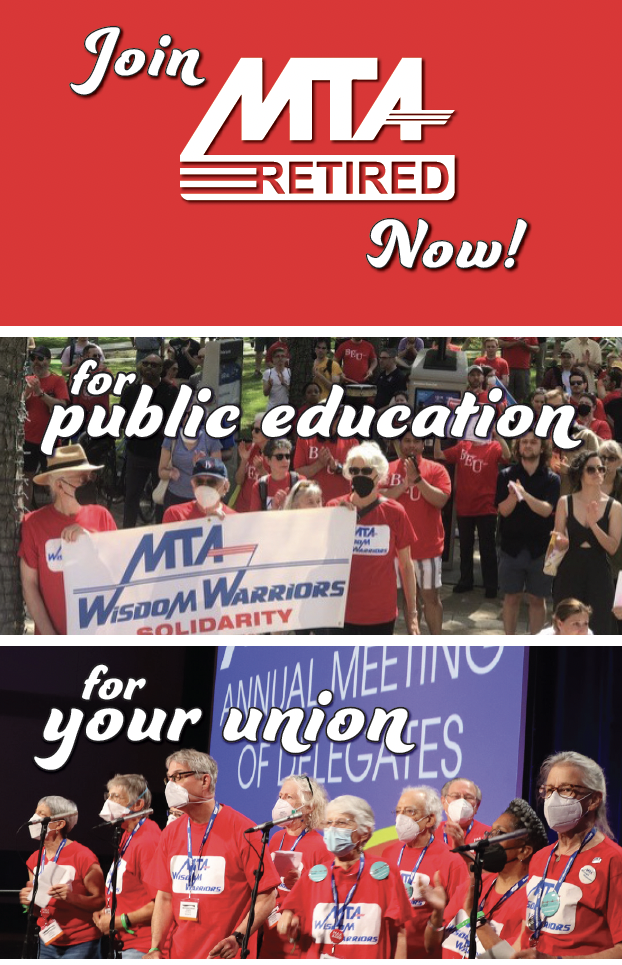 Learn how you can continue to participate in the MTA as a retired member.
Your membership in MTA Retired and NEA Retired gives you the ability to keep abreast of educational, political and legislative issues and to be directly involved in the shaping of education.
If you'd like a paper application or have a question about membership criteria, contact MTA Retiree & Student Member Organizer Robert Whalen, 617-878-8206, or email him at rwhalen@massteacher.org.
Questions? Please call MTA Membership at 617-878-8118.
---
Planning for Retirement
MTA retirement consultant Harold Crowley and several part-time consultants in all regions of the state are available to help members with retirement planning questions.
---
Helpful Contact Information for Retirees
Massachusetts Teachers' Retirement System (MTRS)
State Board of Retirement

On the web: mass.gov/mtrs

MTRS Headquarters
500 Rutherford Avenue, Suite 210
Charlestown, MA 02129-1628
617-679-6877

MTRS Western Office
One Monarch Place, Suite 510
Springfield, MA 01144-4028
413-784-1711

On the web: mass.gov/retirement

Boston Office
One Ashburton Place, Suite 1219
Boston, MA 02108
617-367-7770

Springfield Office
463 Dwight Street, Room 109
Springfield, MA 01103
413-730-6135
Retired Members in the News
We are asking all MTA members to engage in this campaign through your local associations and campus chapters.
Great opportunity to participate in different trainings based on your roles and interests.