Education Support Professionals
Education Support Professionals keep students healthy, safe, supported, engaged and challenged so they are ready to learn. It is difficult to imagine a school operating for one day without ESPs.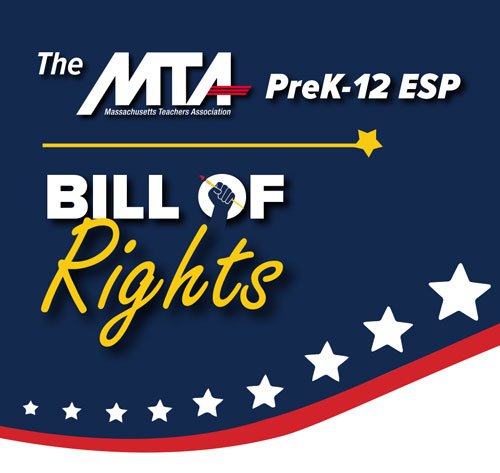 ESPs: Speak Out!
The MTA's preK-12 Education Support Professionals play critically important roles in our public schools, providing individual and small-group instruction to students with disabilities, assisting in early education classes, supporting English learners, driving buses, preparing meals, keeping schools clean and performing myriad administrative and education support functions.
Learn more about the MTA ESP Bill of Rights and share your story.
Has your local endorsed the ESP Bill of Rights? be the next Local to do so
ESPs in the News
We spent much of the week in Woburn supporting the incredible members of the Woburn Teachers Association during their contract...
We congratulate the Woburn Teachers Association on reaching an agreement with an incredible contract for their students, their schools and...