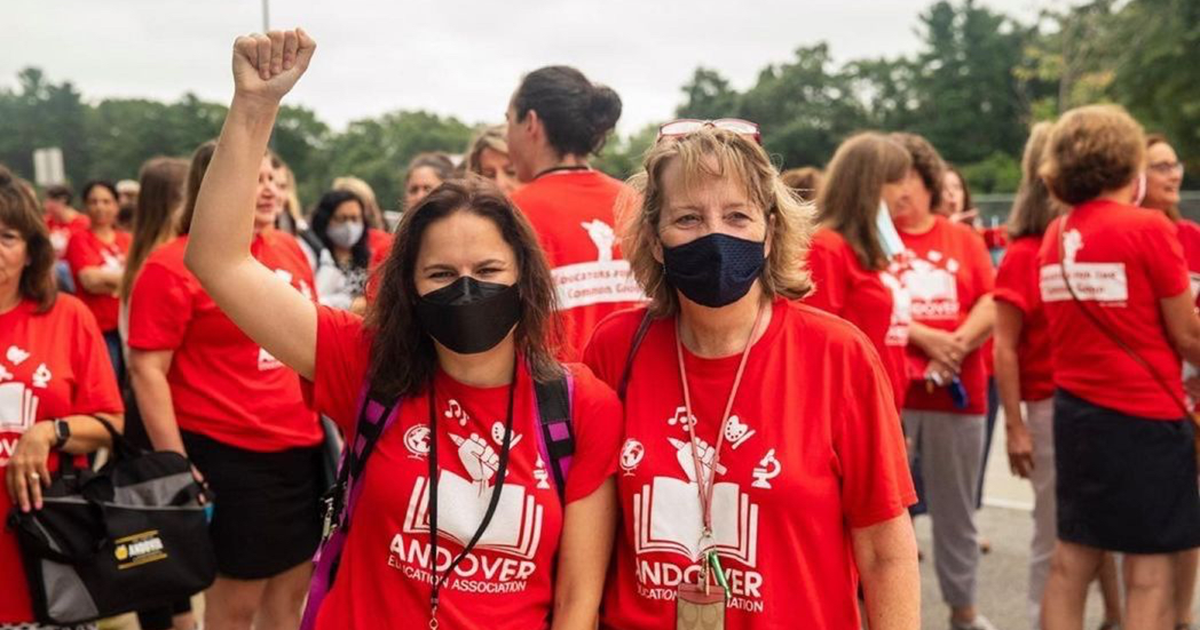 Speaking Out for a Living Wage
Education Support Professionals are pushing for real gains in salaries and benefits.
Get Involved
State Primary Is Sept. 6
Before you vote, check out the list of MTA-recommended candidates.
VOTE
Get the Latest News
Don't miss a thing! Stay up to date on the latest news and events, and learn about upcoming MTA actions.
Get Up to Date
Fix Our Broken Tax System With the Fair Share Amendment
Veteran educators fourth-grade teacher and @cambeducation member Karen Engels & Raechel Barone ask and answer the question of what we want for our students – and our schools – in the upcoming year. #maedu twitter.com/massteacher

Shoutout to the custodians working hard this summer to get our schools in top shape for the new school year. facebook.com/massteacher

@fairsharema supporters canvassed under bright, beautiful skies in Amherst. Their message: Vote #YESon1 to improve our bridges, roads, trains, buses, schools, and colleges across Massachusetts — and make sure the very rich pay their fair share in taxes. #FairShareAmendment instagram.com/massteacher