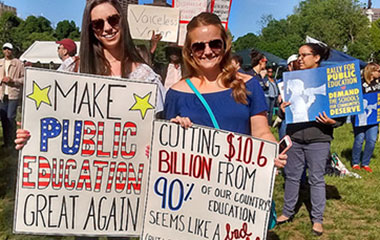 Are You All In?
The stakes are high! Activism is the answer. By building union power, we are creating a movement for our students, our schools and our communities.
Step Up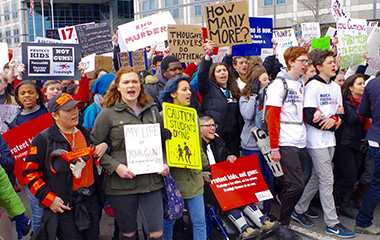 Ending Gun Violence
Student-led protests demanding an end to gun violence were held across the country on April 20, the Day of Action Against Gun Violence in Schools.
Learn More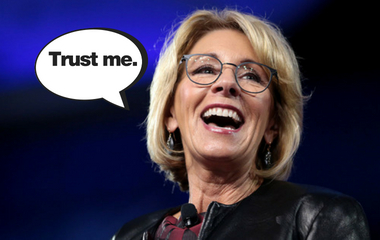 Betsy DeVos' Anti-Union Crusade
Guess who wants you to drop your union membership? People who don't have your best interests in mind.
Read More
Join the Conversation
A warm welcome to President Merrie Najimy and Vice President Max Page, the new leaders of the Massachusetts Teachers Association. #union twitter.com/massteacher

New evidence shows that unions played a major role in reducing income inequality in the United States in the decades when organized labor was strong. facebook.com/massteacher
News & Events
Court rules against unions, working families
The corporate billionaires have won this case, but they will lose their battle against working men and women.
Read More
MTA Annual Meeting delegates elect new leaders
Merrie Najimy and Max Page were elected as the MTA's next president and vice president on May 5.
Read More
MTA report focuses on threats from the right
Report details the forces currently allied against public education and public-sector workers.
Read the Report