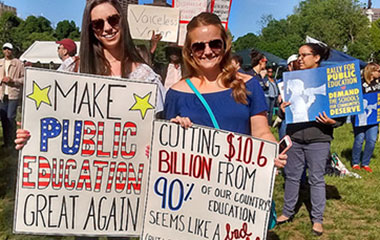 Are You All In?
The stakes are high! Activism is the answer. By building union power, we are creating a movement for our students, our schools and our communities.
Step Up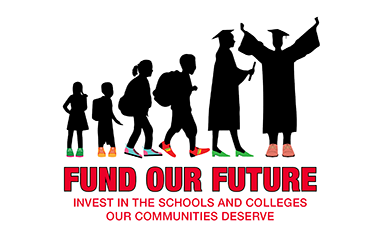 Fund Our Future
We're fighting for the funding that our students, educators and communities deserve.
Learn More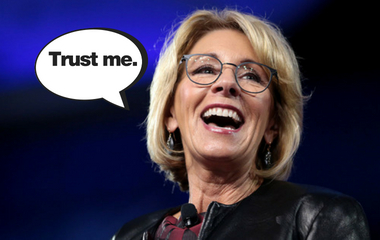 DeVos' Anti-Union Crusade
Guess who wants you to drop your union membership? People who don't have your best interests in mind.
Read More
Join the Conversation
Hundreds gather in Chicopee to demand the state fund public schools the nearly $1 billion they are underfunded.#FundOurFuture twitter.com/massteacher

On Monday, let's speak out against the Pioneer Institute's anti-worker, anti-public-education agenda and urge the governor to respect public higher education employees. Join us! facebook.com/massteacher

"We can't forget that what we working people have now is because of the courageous efforts of those who came before us." — Sara Dion, Medford ELL teacher #union. instagram.com/massteacher
News & Events
Legislature fails to pass school funding bill
Our students, especially those who are most vulnerable, will go another year without getting what they need.
Read More
Court rules against unions, working families
The corporate billionaires have won this case, but they will lose their battle against working men and women.
Read More
MTA report focuses on threats from the right
Report details the forces currently allied against public education and public-sector workers.
Read the Report