Fund Our Future Rally Is May 16
Our Red for Ed Moment is here! Reserve your seat on one of the many buses traveling to the State House for this rally. 
Sign Up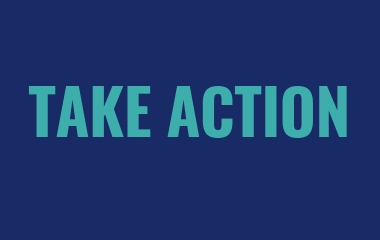 Tell BESE to Ditch the MCAS
Call on Education Commissioner Jeffrey Riley and BESE members to discard this year's 10th-grade MCAS test.
Take Action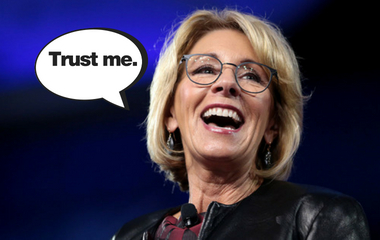 DeVos' Anti-Union Crusade
Guess who wants you to drop your union membership? People who don't have your best interests in mind.
Learn More
Speak Out for Increased Education Funding
The Council for Fair School Finance is ready to go to court to fight for education funding for all our #maedu students. #FundOurFuture twitter.com/massteacher

Tell Education Commissioner Jeffrey Riley to ditch this year's disturbing 10th-grade MCAS exam. facebook.com/massteacher

Right now in Newton! @newteach_ members, who are fighting for a fair contract, have taken over the hallway outside of a public budget hearing and are belting out the lyrics to the Twisted Sister song, "We're Not Gonna Take It." #FundOurFuture #maedu instagram.com/massteacher
News & Events
Demand DESE pull racially insensitive test
Call and email Education Commissioner Riley, BESE members and demand that they ditch the 10th-grade MCAS.
Take Action
Promise Act shines at legislative hearing
The Promise Act took home top prizes for star power, content and narrative at a hearing on education funding.
Read More
Day of advocacy for public higher education
At the State House, hundreds of activists demanded lower student debt and improved conditions on campuses.
Read More