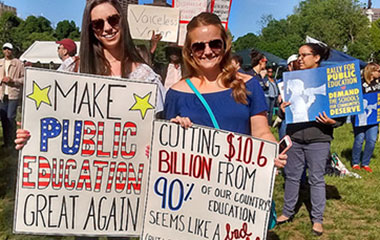 Are You All In?
The stakes are high! Activism is the answer. By building union power, we are creating a movement for our students, our schools and our communities.
Step Up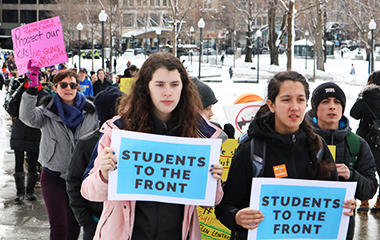 Ending Gun Violence
Students are demanding a strong response to the mass shooting at a Florida high school — and the MTA is prepared to support members who participate in actions.
Learn More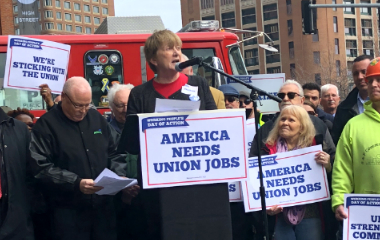 Working People's Day of Action
Workers took to the streets to show solidarity on the day the U.S. Supreme Court heard arguments in Janus v. AFSCME, a case that seeks to weaken the power of unions.
Read More
Join the Conversation