Higher Education
The MTA represents approximately 18,000 higher education members. They work on the Amherst, Boston and Lowell campuses of the University of Massachusetts system, at nine state universities, and at 15 community colleges. Members include faculty, part-time and continuing education faculty, administrators, librarians and support staff.
"People don't understand what a difference it makes to have a say in salaries, benefits and policies."

UMass Lowell Professor Sue Kim
---
Fight for adequate funding continues
The fight for greater investment in public higher education drew hundreds of students and faculty and staff members from campuses across the state to Beacon Hill on March 5 for Public Higher Education Advocacy Day.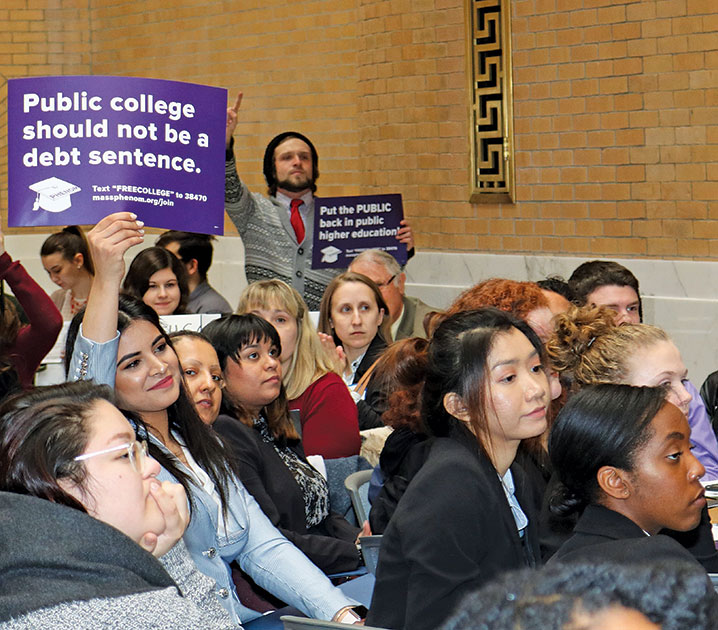 The activists arrived from community colleges, state universities and UMass campuses to meet with senators and representatives from their home districts. In those meetings, advocates sought support for so-called "Finish Line" grants that would cover one full year of tuition and fees at public colleges and universities; passage of a "borrower's bill of rights" to protect those with student debt; and support for legislation improving the working conditions of adjunct instructors.
Coverage of Higher Education Issues