ESP Conference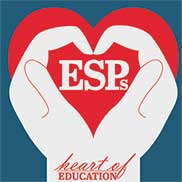 Designed for MTA education support professionals, this conference offers professional development, networking and fun. It's a great experience ––  a chance for ESPs to have the space to explore their roles in public education, their workplaces and their unions.

Held annually in April, this conference is tailored for both Higher Ed and PreK-12 ESPs and their allies.
April 1 - 2, 2022
Sea Crest Beach Hotel, 350 Quaker Road, Falmouth, MA 02556
Due to COVID restrictions and to ensure your safety, the 2022 ESP Conference will be held at a reduced capacity. Register early to secure your spot!