Winter Union Skills Conference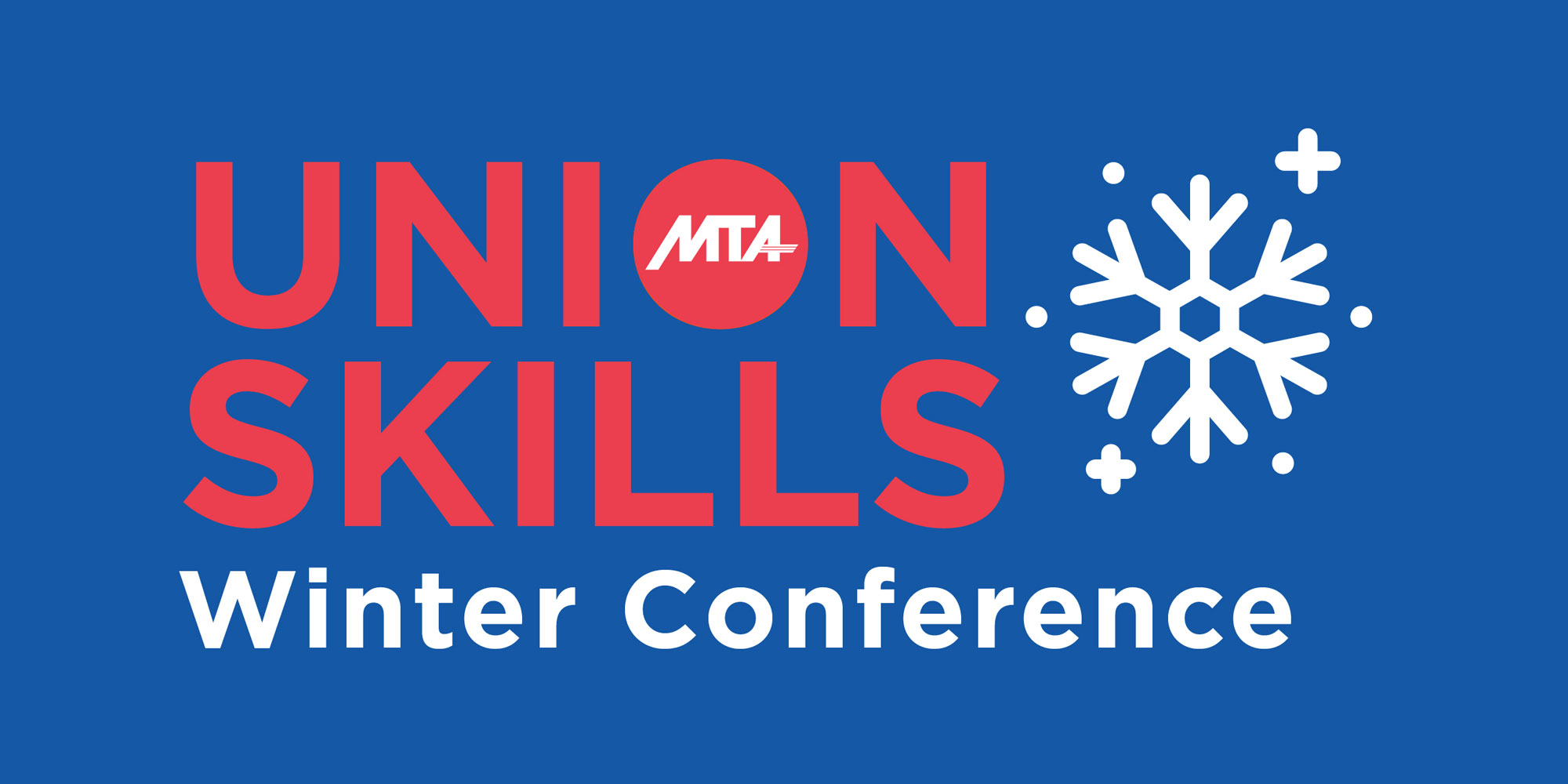 Every winter, the Division of Training & Professional Learning offers skill-building workshops for union activists and leaders.
MTA Union Skills Winter Conference 2023
Saturday, February 4, 2023 – 8 a.m, to 4 p.m.
Omni Parker House, Boston
The MTA Union Skills Winter Conference will include a wide variety of 75-minute workshops related to the core activities of local unions. Offerings center on the MTA's new Bargaining Certificate Program, grievance handling, organizing against the MCAS tests, communications, leadership development, contract campaigns and more.
Locals are strongly encouraged to bring a group of members to participate in different training segments based on their roles and interests. This is a great opportunity for new activists to develop essential union skills while drawing on the energy of a statewide event.
Finance and Accounting staff will hold "office hours" for local union elected leaders (treasurers and membership chairs) and MTA Communications staff will be available to support local union communications needs around websites, social media and messaging.
Don't delay in registering for this conference as we have limited space.
This event is FREE to MTA members and hotel rooms are available at a reduced rate on Friday night. There will be a cocktail reception for members who come Friday night.
Reservation needs to be made by Monday, Jan. 23. If you delay, you may pay a higher room rate.
MTA Staff, Presenters and BOD members should not use the link above to request a room. Instead, please indicate in your conference registration if you need a hotel room (this must be done by Jan. 23.)
---