Nomination Papers and Deadlines
Request nomination papers by emailing MTAGovernance@massteacher.org. Specify the office you are seeking, along with your full name, member ID number (which can be found on your MTA membership card) and contact information, including a valid home email address.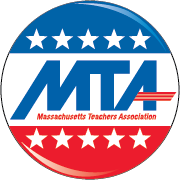 While there is no deadline for requesting nomination papers for the Board of Directors seats up for election in 2021, said papers must be filed with the MTA Executive Director-Treasurer, 2 Heritage Drive, Quincy, MA 02171-2119, by 5 p.m. on Friday, March 5, 2021, regardless of when they are postmarked.
Nomination papers for NEA Director and Alternate seats must be filed by 5 p.m. on Friday, Jan. 8, 2021.