ESP of the Year Paula Higgins: 'I love what I'm doing'
---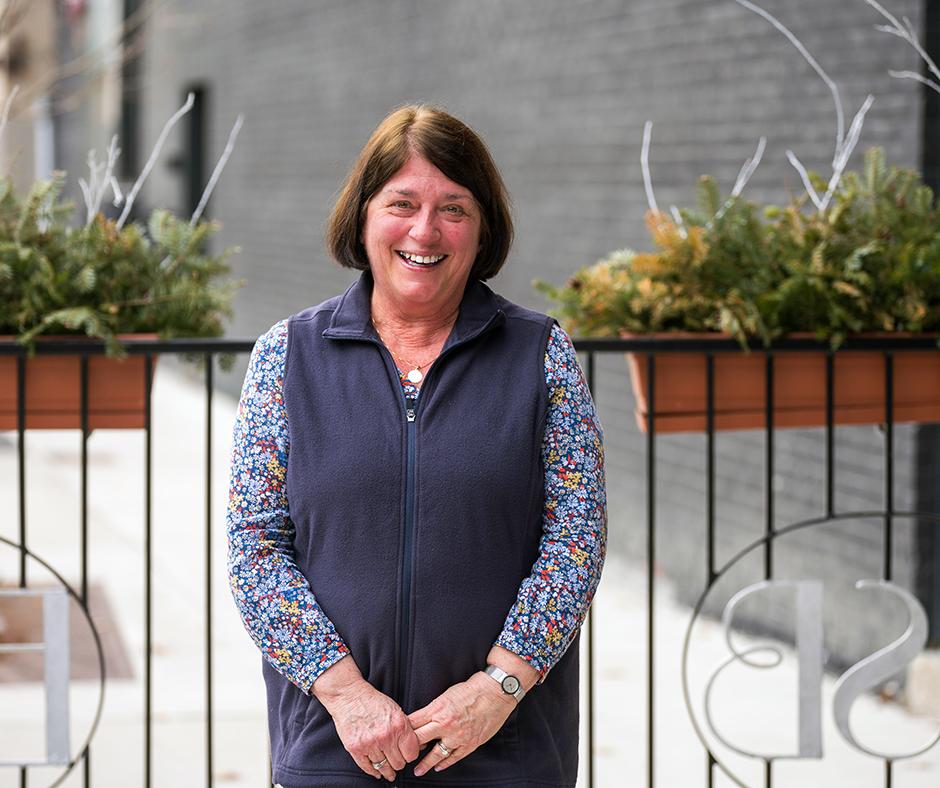 Paula Higgins, an ESP in the Malden Public Schools, who has worked for 29 years with students with significant educational needs, has been named the Massachusetts Teachers Association's 2023 Education Support Professional of the Year.
The announcement was made in a surprise celebration organized by her union, the Malden Education Association. Higgins now works at the Forestdale School, in its Intensive Learning Program, and has worked with students at elementary and middle school grade levels throughout the district.
Higgins could have retired long ago, but instead has chosen to continue working to lend support to her students and her colleagues. "I love what I'm doing," she said, following the surprise announcement. "I love the kids. I love the teachers I work with. I enjoy doing what I'm doing."
She lives in Malden and is active in the community. She is a member of the influential Junior Aid Association of Malden, which has been instrumental in combatting food insecurity in the community.
Higgins will be recognized and celebrated again later this month, at the 2023 MTA Education Support Professionals Conference, which will be held March 31 and April 1 in Plymouth.
Higgins has long been active in the Malden Education Association and served for many years as a building representative and bargaining team member. As a unionist, she has been instrumental in identifying future leaders, signing up new members and volunteering whenever a helping hand is needed. The current MEA President, Deb Gesualdo, said she was mentored by Higgins and encouraged by her to become more involved in the union.
"She is one of the most phenomenal human beings that anyone could have the privilege of meeting and knowing, and that is not an exaggeration."

Malden Education Association President Deb Gesualdo
"She is one of the most phenomenal human beings that anyone could have the privilege of meeting and knowing, and that is not an exaggeration. She is an incredible ESP. And she has been huge in our local union," Gesualdo said.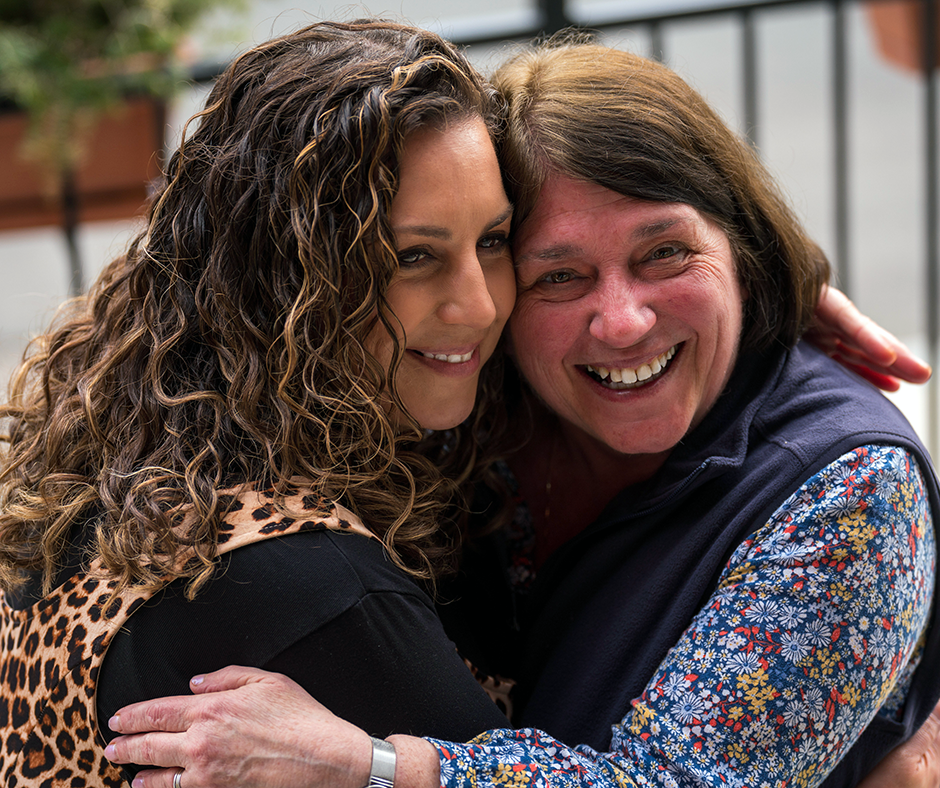 As an ESP, Higgins has worked with students at all grade levels who have emotional and behavioral disorders. She's kind, patient and compassionate, said Gesualdo, who nominated her for the award. "That's something you're born with. You can't learn what Paula Higgins is. That's something adults feel from her. That's something students feel from her."
Students who have sometimes been verbally abusive or violent were not this way with Higgins, Gesualdo said. "Some students have called her Mama Paula, or Mama Higgins."
The MTA Education Support Professionals Committee recommended Higgins for the award. In a letter, ESP Committee Chair Yahaira Rodriguez said Higgins has dedicated herself to lifting ESP voices in the workplace and is fully invested in the ongoing fight for a living wage and implementation of the MTA PreK-12 ESP Bill of Rights.
"In addition to her dedication to the fight for dignity and respect for ESPs in the workplace, Paula has been instrumental in organizing to grow and strengthen the union across all units," Rodriguez wrote.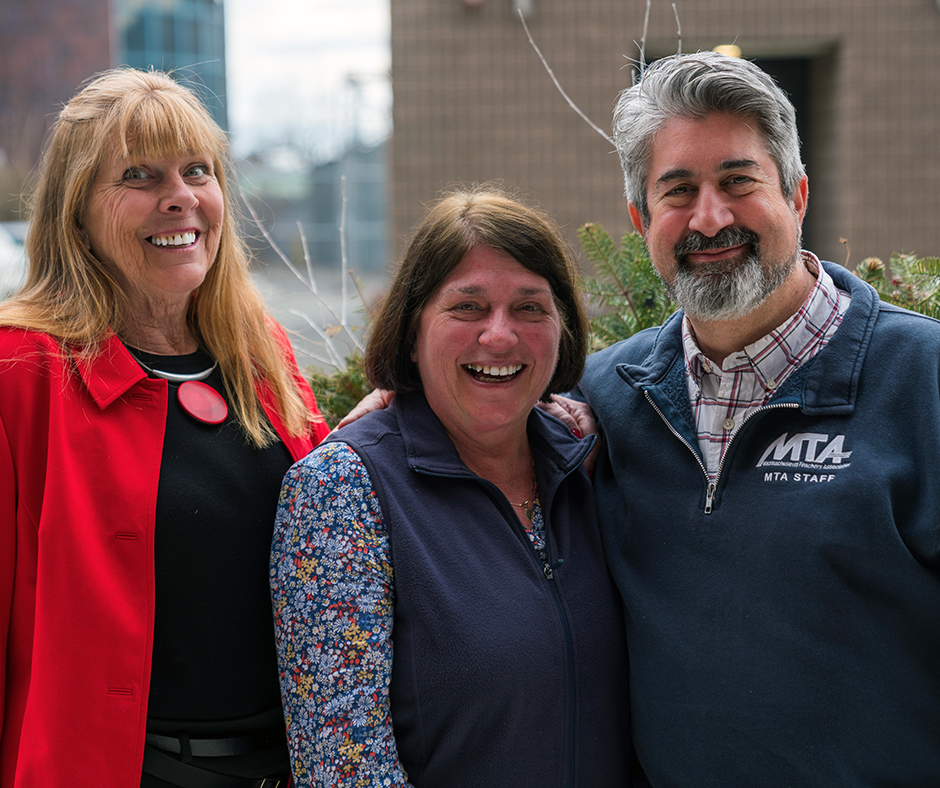 MTA President Max Page said Higgins exemplifies the critical role that ESPs pay in their local unions and schools, by mentoring leaders and encouraging people to become active in locals. The Malden local made getting improvements toward a living wage for Education Support Professionals a key component of its fight for a new contract, Page noted. The MTA also has made getting living wages for all ESPs a top priority.
"We are, as a union, making this an absolute, top priority. You here in Malden won movement toward living wages for ESPs. And we are now expanding that movement across the state."