Union News: Woburn Educators Win Strong Contract
---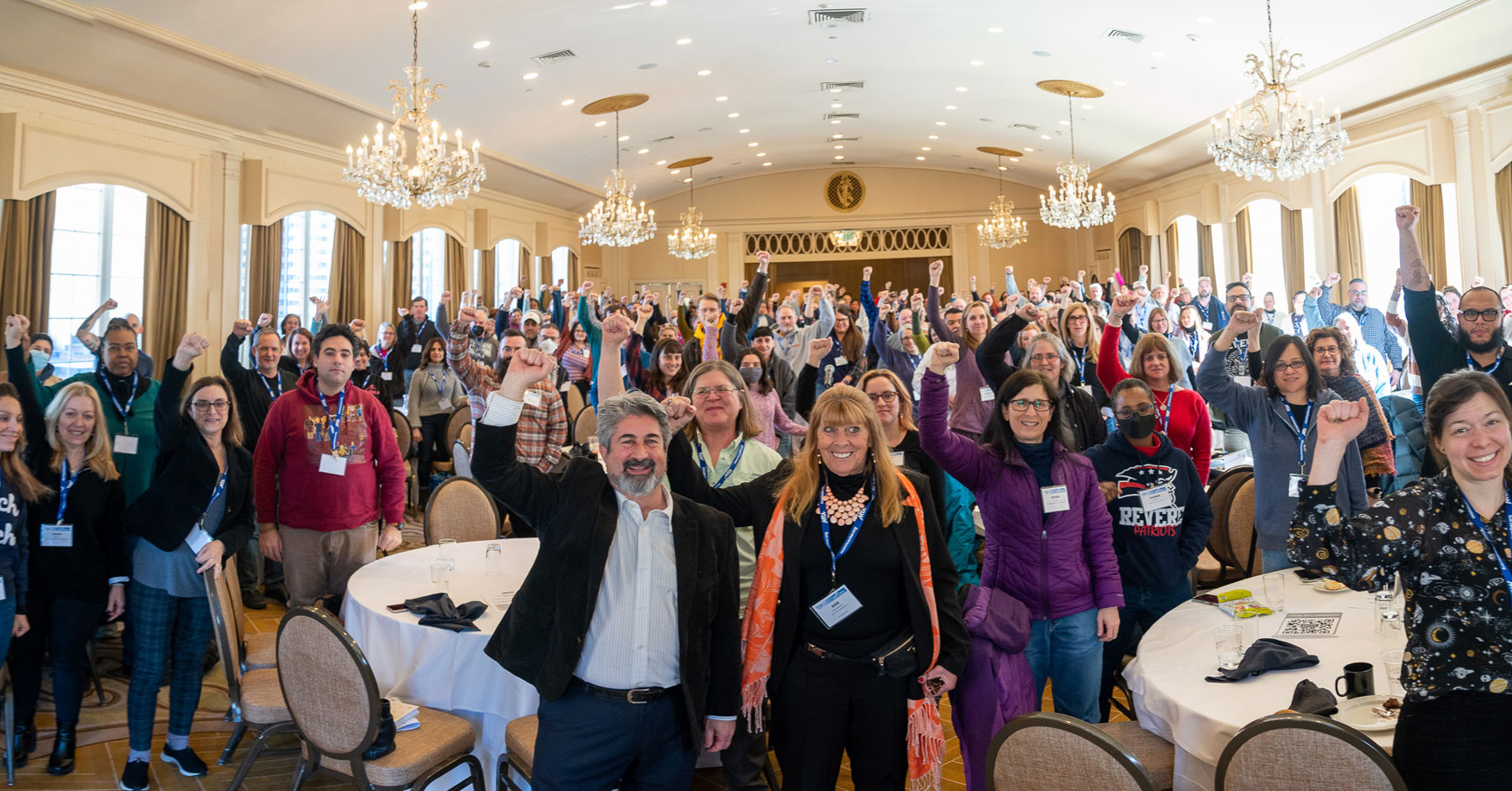 Greetings, MTA members,
We spent much of the week in Woburn supporting the incredible members of the Woburn Teachers Association during their contract negotiations, as they showed remarkable solidarity on their road to a tremendous victory for their students, schools, and members – the public school educators of Woburn. They made history this week.
The contract itself will bring huge gains and greater justice for Woburn educators, especially the essential paraprofessionals who will see a dramatic increase in wages – a 40 percent hike in starting pay – moving them closer to earning a true living wage. The teachers will also see better cost-of-living increases than they have seen in many years, including a starting pay for new teachers of $60,000.
Equally important to this victory is the lasting power the Woburn educators built through this contract campaign. Their members built bonds across schools, as members who had never known each other found themselves together in their shared struggle. Teachers and Education Support Professionals bargained together for the first time and backed each other to the end. The WTA generated enormous support among parents and the community – as evidenced by a bake sale and fundraiser that raised nearly $25,000 in 90 minutes! When people start dropping $100 for an oatmeal raisin cookie, you know you have won the hearts of the community.
The WTA and its members are stronger than before and have increased their ability to build the community and schools this community deserves. On a personal level, we were privileged to be able to get to know the rotating group of silent representatives and the bargaining team that was there every day, willing to stay all night to settle the contract and get back to work. They were led by the quiet and steely leadership of Barbara Locke.
Our MTA family, which includes 115,000 members in more than 400 locals, has been with the local all the way through these contract negotiations, and we will be with them going forward. Donate to the WTA.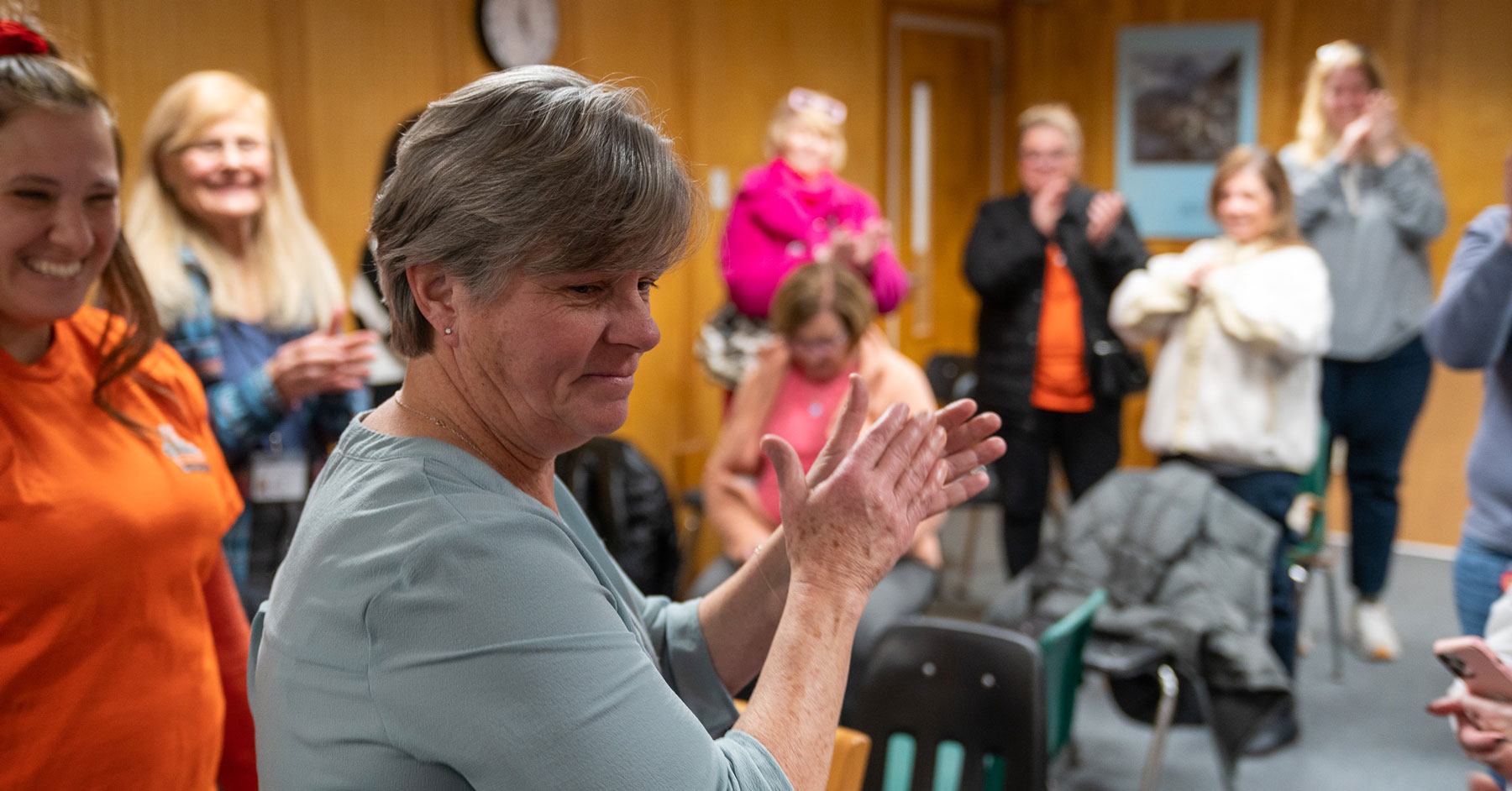 National School Counseling Week
Yesterday marked the beginning of National School Counseling Week, in which we celebrate the important work that our essential school counselors do in the schools. Back at our December legislative briefing, several school counselors from the Springfield Education Association spoke passionately about the need for more counselors.
"Our roles exude a level of comfort, trust and safety that our families value, appreciate and see firsthand. They feel supported, heard and understood when they see our faces and hear our voices," said Heather Gershman, SEA member and a counselor at Mary Lynch Elementary School. View the full video.
MTA Events
Early Career Educators Conference
Registration is now open for the 2023 MTA Early Career Educators Conference, which will be held on Sat., March 4, at Worcester Technical High School. To ensure your spot, please register today.
Professional Development
Are you looking to earn Professional Development Points for license renewal? The MTA will be offering several workshops this spring focusing on special education, multilingual learners, anti-bias education, and more. All courses are free for MTA members. Registration will be launching soon, so please look for our announcements and regularly check in with our Learn with the MTA webpage.
High-Stakes Testing
Please join us for a national conversation around the use of high-stakes testing and its detrimental impact on our students and families. Please register for the Feb. 8 event. Speakers include MTA Vice President Deb McCarthy, University of Texas Professor Angela Valenzuela, University of Washington-Bothell Professor Wayne Au and U.S. Representative Jamaal Bowman.
Free Debt Consolidation Webinars
The financial pressures that so many of us live under can feel overwhelming. Cambridge Credit Counseling, MTA Benefits' partner for student loan forgiveness education, has more than 25 years of experience providing counseling on personal finance. Join an upcoming webinar to learn about credit scores and reports, medical debt, preparing effective family budgets, credit card relief options, and more. There is a debt consolidation webinar coming up this month. Sign up now.
Political Education
The MTA Center for Education Policy and Practice staff have a great website where they share the latest in education policy. Check out this especially valuable post where you can find all the documents you need to successfully navigate the licensure process.
You might also want take a look at this article in Education Week which describes the good reasons why most states have abandoned a high-stakes test as a requirement for high school graduation. Indeed, only eight states – including Massachusetts – still do so.
Finally, one more quote from Max's "neighbor," labor journalist, Mary Heaton Vorse. This one is from an article about the 1926 strike in Passaic, New Jersey: "The strikers' children of Passaic will remember this. Most of them are going to work in the mills. They will have no illusions about who their enemy is … No one will have to talk to them about the necessity of the solidarity of the working people. They have had it proved to them as solidly as though it were sum in arithmetic that the workers can depend only upon workers."
From Rebel Pen: The Writings of Mary Heaton Vorse (ed. Dee Garrison, New York: Monthly Review Press, 1985).
Sincerely,
Max and Deb