MTA: BEU victory demonstrates power of collective action
---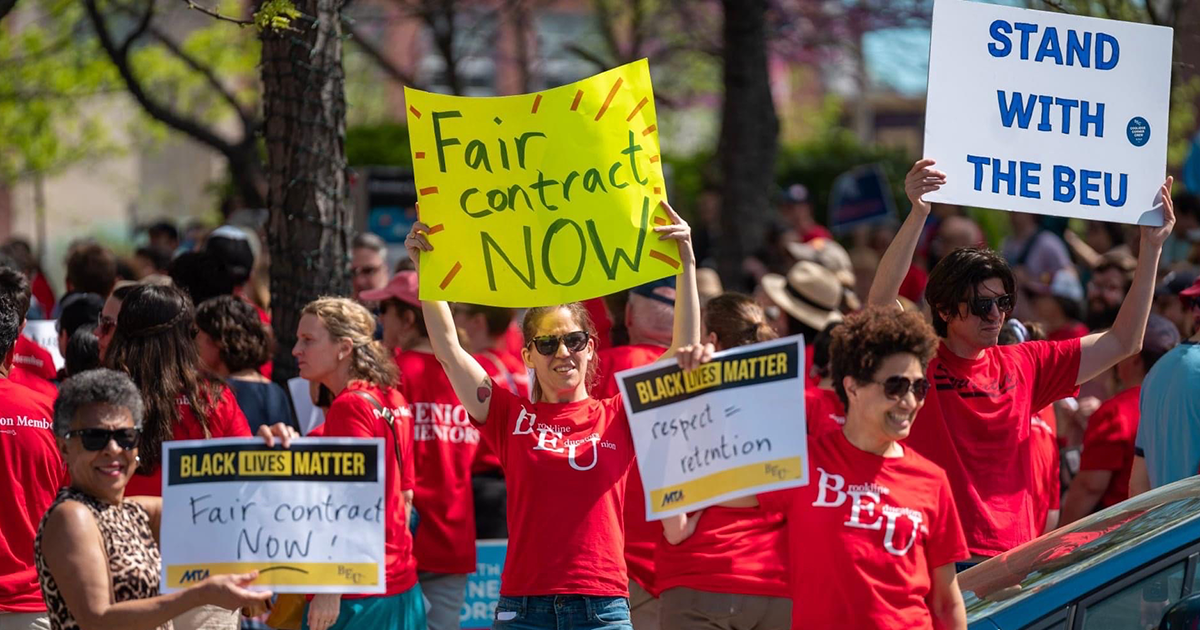 MTA President Merrie Najimy and Vice President Max Page issued the following statement this morning:
The Massachusetts Teachers Association congratulates the members of the Brookline Educators Union on their contract victory.
Brookline educators – in bargaining for the common good – stood up for their students, the community and themselves to end a toxic cycle of "never-ending" bargaining. And they won key advances in vital areas: more suitable working conditions, fair pay, and a pathway to antiracist schools.
The members of the BEU are inspirational educators who are dedicated to helping all of their students succeed. They have demonstrated the power of collective action, their commitment to antiracist values, and the passion that they have for public education.