Take Action to #CancelMCAS and Support Higher Ed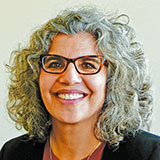 Merrie Najimy, President

---
Greetings,
As the rate of vaccination increases and spring flowers bloom, hope is in the air after a long and often painful year. While many preK-12 educators have participated in some level of in-person learning this year, April, in particular, has been more taxing as more students are returning to our school buildings. Though it is exhausting and must feel much like the first weeks of September, it is also joyful for educators to be with our students. Take good care of yourself for the rest of this vacation week and prepare for the last couple of months of the school year. We are still busy trying to cancel MCAS and inform parents of their opt-out rights, win full funding of the Student Opportunity Act, and kick up the campaign to fund public higher education.
Members Protest MCAS and Advise Parents of Opt-Out Rights
There has been incredible local action across the state to push back against MCAS and let parents know of their rights to opt their children out. Along with our ALANA educators and some of our locals in the Southeast, the MTA is working with the New Bedford Coalition to Save Our Schools, which has held informational forums for parents and done much more. In another action, members of the Cambridge Education Association turned out in force for a rally on April 9 in front of the School Committee offices. They held signs, chanted and delivered compelling speeches about the many ways that requiring students to take MCAS tests this year will waste time better spent on learning. While state and federal education officials insist that the tests must be given, there are two ways to push back. First, inform parents and guardians of their right to opt their children out of testing. Second, support a bill filed by Senator Jo Comerford (D-Northampton) and Representative Jim Hawkins (D-Attleboro) that would end the MCAS-based graduation requirement.
American Rescue Plan Act to the Rescue
The Biden administration's American Rescue Plan Act, signed into law on March 11, is providing significant funding for public schools and public higher education. While these resources are very welcome, we continue to be focused on the state's long-term funding commitments since the needs will exist long after the COVID-19 pandemic is over. Here are updates on the status of state funding in both sectors.
Big Steps Forward on PreK-12 Funding
MTA member action is paying off when it comes to preK-12 funding. While MTA leadership and staff have spent countless hours in discussions with key State House decision-makers, you have been turning out in record numbers at meetings with legislators in our in-district events. Go here to see the schedule of upcoming in-district meetings.
Our collective work has made a significant impact on the progress of the Student Opportunity Act. The House budget, released on April 14, would put the state back on track to fully fund the measure over the next six years. This would enable most districts to hire needed staff, improve building conditions and provide students with support and enrichment opportunities. There is one major glitch, however. By law, district allocations are based on enrollment data from the previous Oct. 1. This year, that date fell in the middle of the pandemic, when enrollment was down by about 4 percent — more in some districts and less in others. The MTA is backing an amendment to make sure the Legislature can meet the full need if enrollment returns to pre-pandemic levels in the fall.
More Action Needed for Public Higher Education
Public higher education did not fare as well as public schools, though the House budget is a modest improvement over Governor Charlie Baker's spending proposal. The MTA is backing an amendment filed by Representative Sean Garballey (D-Arlington) to increase the public higher ed allocation by $120 million, the level that would be required under the Cherish Act. Urge your legislators to support the Cherish Act.
Scholarships Available to Aspiring Educators of Color
The NEA Hispanic Caucus, NEA Aspiring Educators and the NEA LGBTQ+ Caucus are awarding $1,000 scholarships to help 10 NEA Aspiring Educators of Color in their educational journey. Awardees' leadership will also be spotlighted within the NEA. The deadline for applying is May 14.
A Quinsigamond Community College Public-Good Victory
Following months of organizing and activism by members of the Massachusetts Community College Council, Quinsigamond Community College has announced that it will reopen the Children's School, a vital resource for students and the community that the college closed in June. The Children's School provided training to students studying early childhood education and offered a high-quality affordable child care option for students attending QCC and for members of the community. Educators from the school were laid off and not given a chance to present a reopening plan that aligned with state guidelines on COVID-19. But they kept the pressure on with media coverage, participation in the MTA's digital media campaign for higher ed, and personal statements delivered to the state Board of Higher Education. All of the MTA stands with the MCCC in pushing to make sure that all of the members who were laid off have an opportunity to rejoin this program, which they have made so successful.
Virtual Annual Meeting Is Next Week
We are gearing up for the MTA's virtual Annual Meeting of Delegates next week. While I won't "see" you there in person, I look forward to hearing from those of you who are delegates as you exercise your democratic right to direct the major actions and policies of your union.
In solidarity,
Merrie