Bargaining resumes after lively display of community solidarity with Dedham teachers
---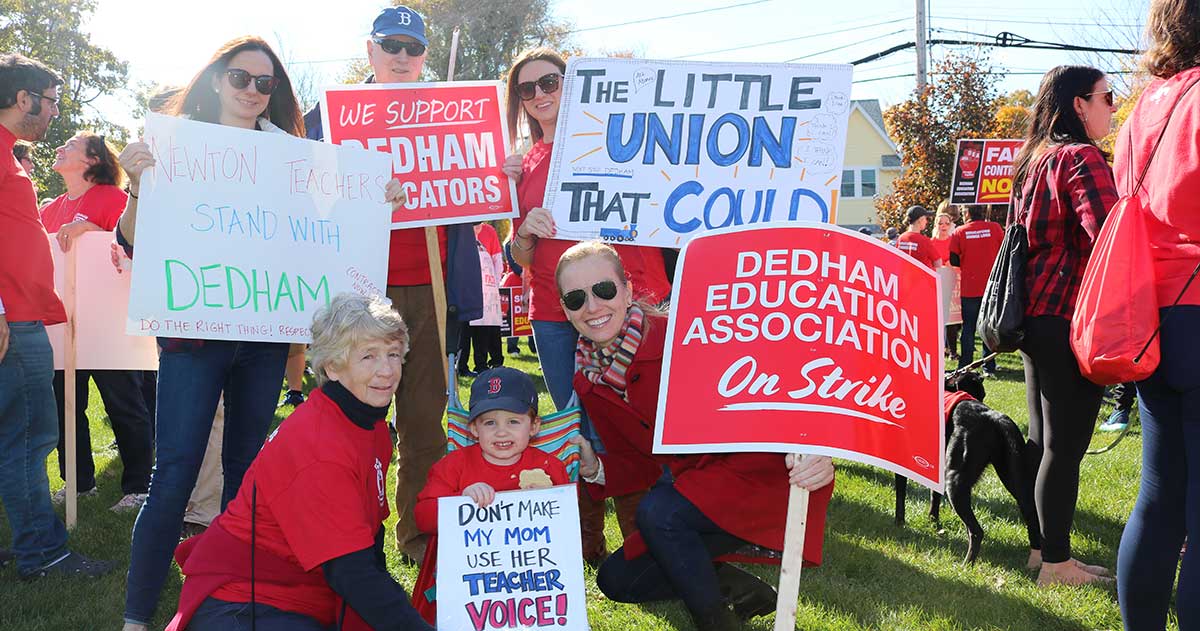 The Dedham Education Association bargaining team held its first negotiating session in months with the School Committee and Superintendent Michael Welch today after a spirited rally that brought about 500 people together on a beautiful fall afternoon.
DEA members received a tremendous outpouring of support throughout the day, as they had on Friday when picket lines went up around the town's schools.
Statewide union leaders, educators from other districts, parents and children joined Dedham educators shortly before noon on a town field across the street from the teachers' de-facto strike headquarters at the American Legion Hall on Eastern Avenue. From there, the crowd marched in a lively display of solidarity to another field near the town's middle school.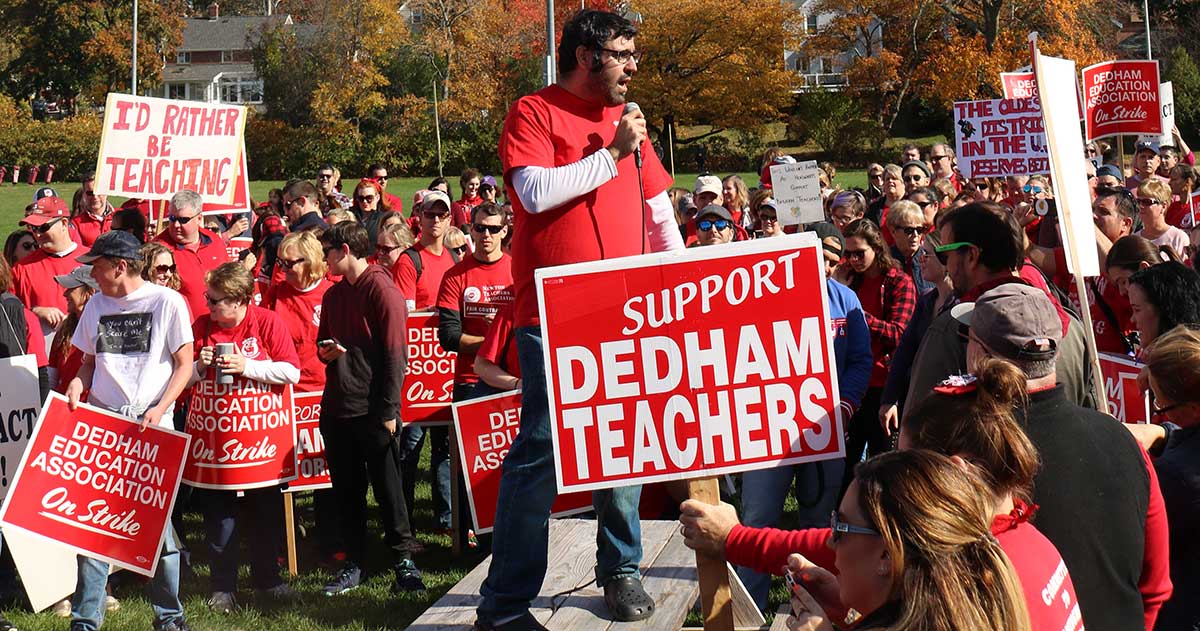 "We want to be in the classroom," said DEA member Rachel Dudley, who is chair of the bargaining team. "I never thought I'd be marching up Whitney Street singing a song."
But march and sing the educators did, drawing approving waves and horn honks from vehicles passing by — as well as attention from reporters representing numerous media outlets.
Michael Medeiros, a Dedham High School teacher, led the rally with chants and songs. As the event proceeded, Medeiros introduced speakers who offered words of encouragement for the hundreds of educators in attendance, almost all of whom wore red shirts to invoke the activism of the nationwide "Red for Ed" movement.
"You are doing the most important job there is," said AFL-CIO President Steven Tolman.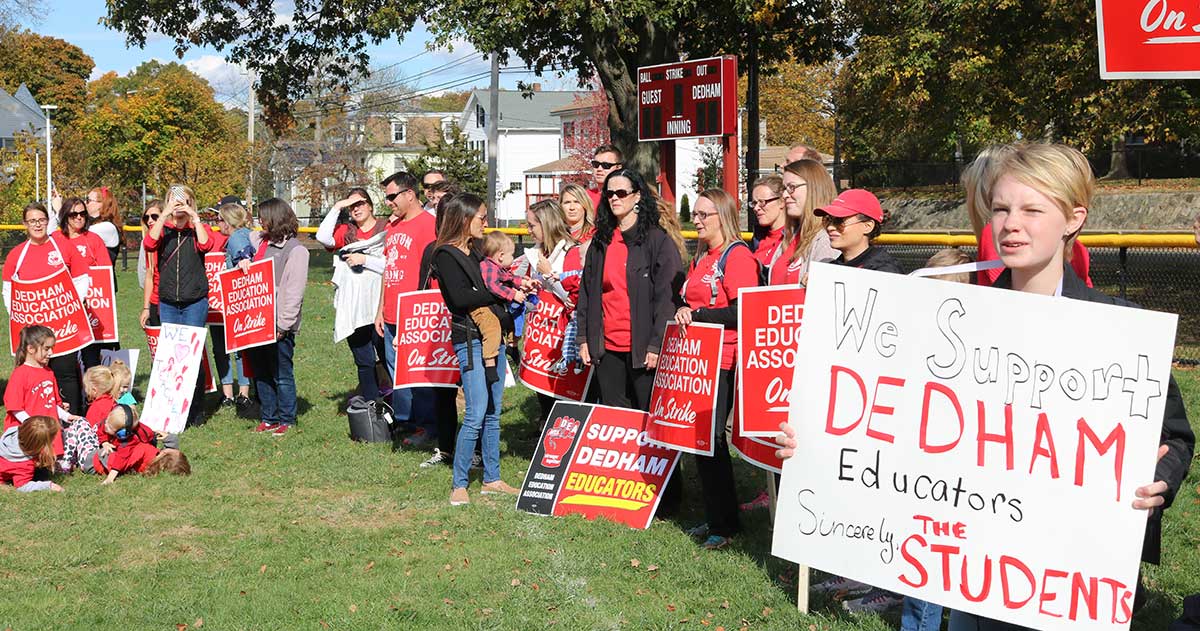 "You deserve to have good health care to take care of your families," Tolman continued. "For 20 years, this state has been lowering taxes and making cuts. But now it is time to demand justice for working people."
The union and the district are at odds over a compensation package proposed by the district that, among other things, increases costs for educators' health care. The association also wants sexual harassment protection language added to its contract.
DEA President Tim Dwyer told the crowd that while state labor officials have declared the strike to be illegal, they have also demanded that the School Committee and superintendent resume bargaining in good faith.
MTA Vice President Max Page, AFT Massachusetts President Beth Kontos, Massachusetts Nurses Association President Donna Kelly-Williams and Newton Teachers Association President Mike Zilles all spoke, as did state Representative Paul McMurtry and a representative of U.S. Senator Bernie Sanders.
The march concluded with one more round of cheering and chants for the DEA bargaining team before it headed into its afternoon negotiating session.