Dedham teachers receive strong support as they seek a fair contract
---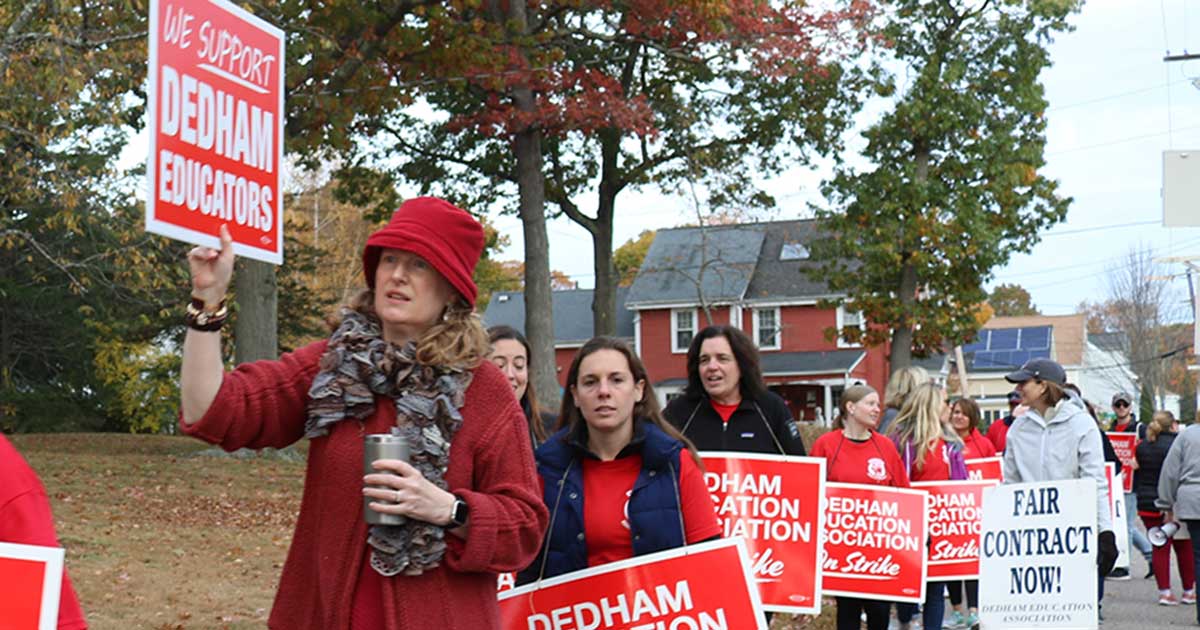 Members of the Dedham Education Association met with a groundswell of support today in their fight for a fair contract as teachers took to the picket lines following an overwhelming vote on Thursday afternoon to go on strike.
"This has been incredible," DEA President Tim Dwyer told the hundreds of union members and supporters gathered at the Dedham American Legion Hall for a mid-morning update. "You risked everything for the sake of the Dedham Public Schools and the students we teach."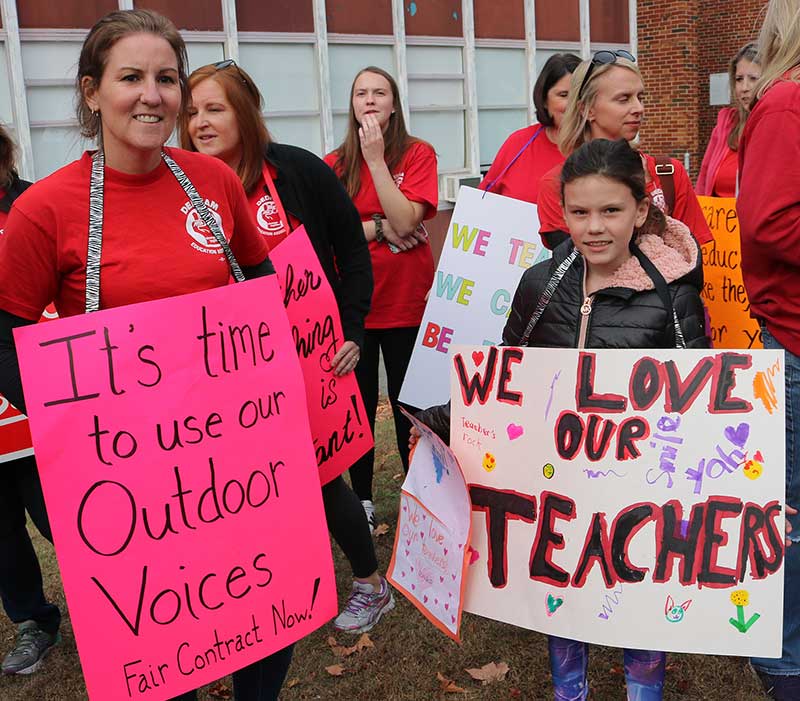 Well before sunrise, educators set up picket lines at every school in town, though the district had canceled classes for the day.
Throughout the morning and afternoon, supportive community members — including parents and other unionized town employees — delivered coffee and snacks to the demonstrators. Drivers passing by frequently beeped their horns in support.
Students of all ages showed up, many carrying signs. One read: "Students, students what do you see? I see my teachers fighting for me!"
The DEA has been bargaining with the School Committee and the superintendent for nearly two years. The teachers are seeking contract language regarding sexual harassment complaints, a compensation package that takes into account cost increases in new health insurance, and a cap on professional development days.
Dwyer told the crowd that channels of communication have opened with the superintendent and the School Committee and that he was hopeful the two sides could meet over the weekend to resume bargaining.
The DEA's fight drew widespread notice. U.S. Senators Elizabeth Warren, Ed Markey and Bernie Sanders issued statements of support, and U.S. Representative Joe Kennedy III visited with DEA members at the legion hall.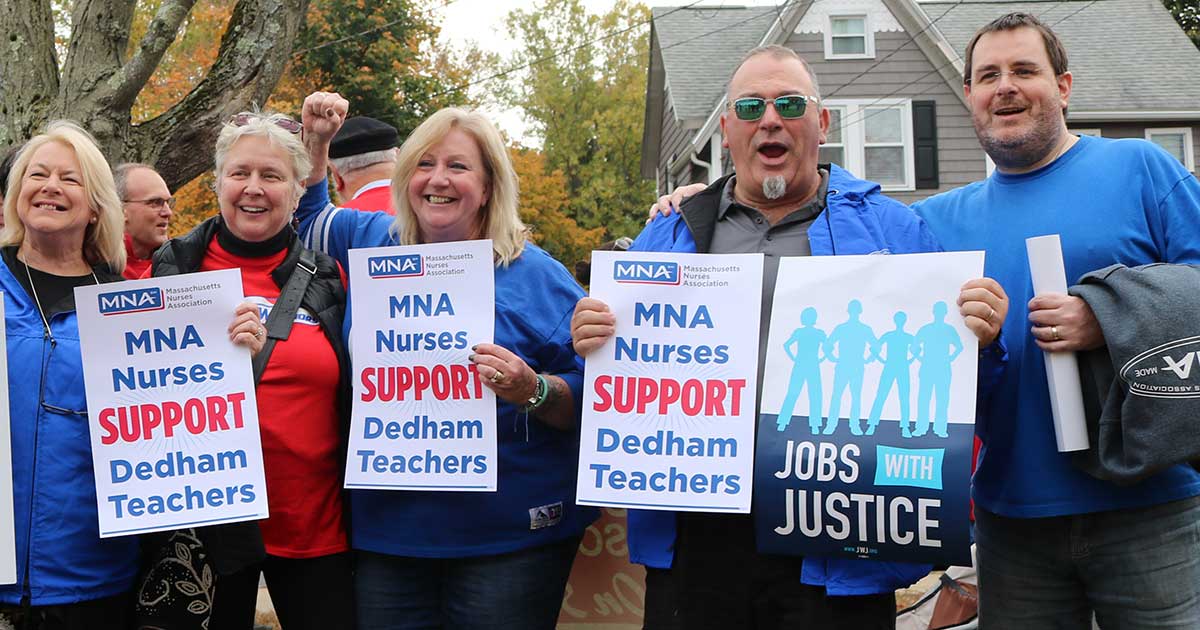 MTA President Merrie Najimy and Vice President Max Page reiterated their message that bargaining needs to resume and a fair contract needs to be reached. Former MTA President Barbara Madeloni delivered messages of solidarity from striking educators in Chicago and from educators who had gone on strike in Oklahoma and West Virginia.
Members of several other MTA locals arrived for an afternoon rally, as did representatives of the Boston Teachers Union, the Massachusetts Nurses Association and the AFL-CIO. Members of the Public Higher Education Network of Massachusetts and the Massachusetts Education Justice Alliance also were on hand for the event.
A second rally is planned for noon tomorrow in front of the School Administration Building at 100 Whiting Ave.