Treatment of UMB Is Shameful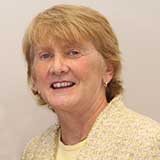 Barbara Madeloni, President

---
Greetings,
Shock waves hit the University of Massachusetts system on April 6, when President Martin Meehan announced the purchase of Mount Ida College in Newton to serve UMass Amherst students. This purchase was made against the backdrop of budget cuts, layoffs and program eliminations at UMass Boston. Meehan justified the purchase based on market arguments, not on the common good.
That this divisive, market-based thinking is being used to undermine rather than support a vital institution - an urban public research university that is the most diverse campus in New England - is shameful. As one faculty member wrote, President Meehan's defense of this move reflects a lack of understanding that "Massachusetts is a COMMONwealth and that should be sacrosanct in our system of public higher education." Go here to read more of my analysis.
Protest Shameful Neglect of UMass Boston on April 18
UMass Boston is fighting back. The Coalition to Save UMB is organizing a community meeting at noon on Wednesday, April 18, in the Campus Center. Students, faculty, staff, legislators, local leaders and members of the public are invited to the meeting. Come defend UMass Boston and high-quality public education for ALL.
And for inspiration and strategy, watch this video in which West Virginia educators - who organized, went on strike and won big - talk about what it took to grow the organizing muscle to stand strong together, fight back and win.
Book Talk in Florence on Children with Autism
Author and retired Northampton teacher Marion VanArsdell will be talking about her new book, "I Teached Him to Talk": Stories of Children with Autism, at 7 p.m. on Tuesday, April 24, at the Florence Civic Center, 90 Park Street, Florence. This book chronicles two years in the life of a classroom for children with autism spectrum disorder.
'Backpack Full of Cash' Coming to Framingham
Members and local residents are invited to a free screening of Backpack Full of Cash at 5:45 p.m. on Tuesday, April 24, in Framingham. Co-sponsors include the Framingham Teachers Association, the MTA, La Voz de la Comunidad - Framingham, Massachusetts Jobs with Justice and the Massachusetts Education Justice Alliance. The screening will be held at Framingham Public Library, 49 Lexington St. Go here to reserve a ticket.
Conference on Bargaining and Organizing in a Post-Janus World
MTA members are welcome to attend the Massachusetts AFL-CIO's annual Gompers-Murray-Meany Educational Conference May 23-25 in Falmouth. Keynote speaker MaryBe McMillan, president of the North Carolina AFL-CIO, will bring participants inspiration and optimism from a state that has been "right to work" since 1947.
Study Finds Young Students Not Getting Enough Self-Directed Time
A new study based on surveys of 189 Massachusetts kindergarten teachers found that most schools have reduced the amount of time for child-directed activities such as free play, rest, recess, snack and lunch. In addition, schools serving large numbers of students from low-income areas typically provide even less time for those activities than do those serving more affluent communities. The study was done by R. Clarke Fowler, a professor at Salem State University, for the organization Defending the Early Years. The MTA is continuing to back legislation to mandate a minimum of 20 minutes of recess a day in grades K-5. More information on the status of this proposal will be provided in a future message.
Solidarity,
Barbara