Commentary: The Impact of Market-Based Decisions on UMass Boston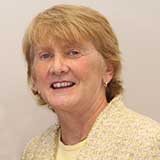 Barbara Madeloni, President

---
Educators across Massachusetts, and more and more across the country, understand that there is a concerted effort to undermine public education, from prekindergarten to higher education. It takes the form of budget cuts, exploitation of education support professionals and adjuncts, and the pressures of high-stakes testing. And it rests on a narrative that insists on market competition and the undoing of the public good.
UMass Boston is a poster child for these assaults. Crippled by crumbling infrastructure and an ensuing deficit due to corruption and shoddy workmanship back when the campus was built, faculty and staff are losing their jobs, programs are being cut, and the strength of this urban public university is being diminished. Go here for information about a new threat to UMass Boston academic research centers and here for information on staffing and other cuts.
What is happening to UMB was on full display this week as Martin Meehan, president of the UMass system, defended the decision by UMass Amherst to purchase Mount Ida College in Newton. This purchase allows UMass Amherst to take on more debt while UMass Boston employees are being punished for carrying debt not of their own making. It brings competition rather than collaboration to the university system.
President Meehan, speaking on radio station WBUR, said, "The notion that students who attend UMass Amherst should have the money that they pay in tuition go to the Boston campus, where they don't attend — that doesn't make any sense at all."
Actually, what does not make sense is the president of our public university system suggesting that public higher education is not about the common good. As one faculty member posted on Facebook, "But extending his logic, it's every campus, every department, every *student* for it/their self. Massachusetts is a COMMONwealth and that should be sacrosanct in our system of public higher education."
That
such divisive, market-based thinking is being used to undermine rather than support a vital institution — an urban public research university that is the most diverse campus in New England — is shameful.