We Are Organizing, Marching and Rising Up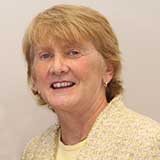 Barbara Madeloni, President

---
Greetings,
There is some fantastic organizing happening across the state. In Springfield, under the leadership of MTA Board member Audrey Murph-Brown, educators of color have organized themselves, identified the lack of diversity in the city's education staff as a problem, and are acting to expose the issue and demand a solution.
The Springfield African American, Latino, Asian, and Native American educators group, supported by the MTA, met for the first time last spring. Now more than 80 strong, the group has taken the issue of hiring educators of color and promoting education support professionals to the Springfield School Committee. In doing so, ALANA has brought along community organizations and made the connection between a diverse educator workforce and the school-to-prison pipeline.
My words cannot capture what they have done as well as their own words can. Watch this video as Springfield Education Association President Maureen Colgan Posner frames the conversation with the School Committee. Starting just before minute eight, watch Murph-Brown as she lays it all out for the schools our communities deserve. In fact, watch all of the speakers on this issue. There are some amazing educator voices rising!
March for Our Lives on Saturday
MTA members will be joining students this Saturday, March 24, for rallies and marches across the state and in Washington, D.C., to demand an end to gun violence. Those of you coming to Boston should plan to meet up at 10 a.m. at Madison Park Technical Vocational High School. Look for the MTA's blue balloons and march behind the MTA banner to Boston Common. If you cannot make it to Boston, check out the other locations listed on this webpage.
MTA leadership has a Board meeting on Saturday that we could not reschedule. We will try our best to get to the rally on the Common.
Raise Up Massachusetts Community Briefings
Working people have a right to paid time off to be with their families, whether to care for a newborn or to support an ill family member. They also deserve a minimum wage that allows them to support themselves and their families. This matters not only to our members but to the students and communities we serve.
That is why the MTA is organizing for legislation to guarantee paid family and medical leave and a $15 minimum wage. Join community members across the state to tell your legislators why this matters to all residents of Massachusetts. Go here for more information about briefings coming up on March 27 in Springfield, April 10 in Brockton and April 11 in Swampscott.
Plimoth Plantation Union Busting
I wrote to you in the fall about efforts by workers at Plimoth Plantation to unionize and the union-busting tactics of management. The fight goes on. Workers are looking not only for job stability and fair wages, but to secure staffing levels in order to meet the needs of the visitors - mostly students - who come to Plimoth Plantation to learn. In solidarity with these workers, I am asking those of you who have trips to Plimoth Plantation scheduled to make other plans and let management know that union busting is disgusting.
Holyoke Solidarity Call
Speaking of union busting, be sure to sign and share this petition to stop Holyoke's receiver from undermining the bus drivers and aides union and the needs of special needs students by changing vendors for vans.
Solidarity,
Barbara