MTA Is a National Leader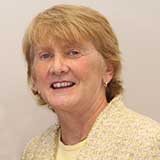 Barbara Madeloni, President

---
Greetings,
As this year winds to a close, I find myself taking stock of where we have been, where we are and where we are going. In so many ways it has been a terribly difficult year for our country and our communities. From the verbal outrages of our president to the development of the tax bill, which will have a devastating effect on the lives of so many people and the institutions that serve them, it has been scary and exhausting.
Still, of late it seems I can barely keep up with the organizing and activism by members in struggles for better wages, for fair working conditions and respect, and for creating the schools and colleges our students and communities deserve. Last week alone, five different actions that I am aware of took place. We are rising, resisting and building a movement. And the MTA is leading the way.
I really mean leading the way. From the All In campaign to the Ethnic Minority Affairs Committee Conference and back to our victory in No on 2, people across the country tell me they are looking to us to lead.
All In: We have heard from NEA members and association leaders in other states that NEA affiliates are looking to the MTA's All In campaign as a model for how to prepare for the Janus decision and a post-Janus world. Our commitment to talking to members about issues that matter to them and organizing to use their collective power is evident in the plan.
EMAC Conference: At this year's conference, we had amazing speakers as well as guests from the NEA's Ethnic Minority Caucuses. To a person they told me that MTA's EMAC is a model for the country. I am very proud of the ways that EMAC has worked to expose more members to the realities of racism and invited us into conversations to transform our union and our schools and colleges.
No on 2: Our victory last November is the gift that keeps on giving. Our successful campaign is understood across the country as a model for how to fight back against corporate interests trying to undermine the public good. When we refused a legislative deal and put our faith in the membership to take up the struggle in big and small ways, we taught ourselves and others we can fight and win. This Politico article gives a sense of how our victory extended beyond Massachusetts.
We are leaders and - through the All In campaign - we are growing new leaders. We are seeing the strength and wisdom of our shared power.
We have hard times ahead, no doubt. As your president I could be nervous (I sometimes am) except that I understand that this is not my work alone. It is our work. It is our shared vision. And it is our power we access when we act collectively.
I am deeply grateful to be doing this work with you.
Peace on earth and good will to all.
Happy New Year,
Barbara