Do Not Let Up: Sagan Must Go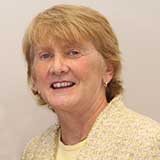 Barbara Madeloni, President

---
Greetings,
Last week I reported on the huge fine issued by the Office of Campaign and Political Finance against Families for Excellent Schools - Advocacy for concealing the identity of donors to the Yes on 2 campaign. Chair of the Board of Elementary and Secondary Education Paul Sagan was one of those donors - to the tune of $496,000 in hidden funds. This petition calls for Governor Baker to dismiss Sagan on the grounds that he failed in his duty to the public by not being transparent about these donations.
Simply put: This is an outrageous breach of the public trust. Unfortunately, Sagan won't be attending Tuesday's BESE meeting in person so he will be able to continue to avoid hearing an outcry from the public and answering legitimate questions about what he knew and when.
We need you to make our voices heard. Sign the petition. Be prepared for calls for more action.
Lesson learned: Our No on 2 victory continues to send shock waves. For a historical perspective on the web of dark money behind the Yes on 2 campaign and other so-called education reform groups, go here. This is why we need to fight and fight fiercely each time a battle is presented.
Members Reaching Out and Growing Community Connections
MTA's Region F Executive Committee member, Matt Bach, told an interesting story at our meeting last week. As he was collecting signatures for the Raise Up Massachusetts Fight for $15 and paid family and medical leave petitions in Melrose, people were eager to sign when they thought educators were asking for signatures for measures to support educators. But when they found out that educators were supporting measures that would help all working people, they were even more enthusiastic.
Neighborhood Walks in Revere
When we connect to the community and act in coalitions, we are all stronger. In Revere, MTA Board Member Gina Garro and her co-teacher Josephine King have initiated neighborhood walks as a way to bridge the divide that too often exists between educators and the communities in which they work. Gina writes:
Asking parents and students to lead teachers in a walk around their neighborhood is a simple but powerful way to build community and trust between teachers and parents. That is what motivated first-grade teachers at the Garfield Elementary School in Revere to organize a "neighborhood walk" with their students after school. As one of the teachers put it, "Sometimes it feels like there is an invisible wall between teachers and parents. We need to know about the reality of our students and what is important to them in order to be better teachers. We have a lot to learn from our students and their families. Sometimes we just need to listen and follow."
DACA Training in Worcester
The Educational Association of Worcester is working with Massachusetts Jobs With Justice and the Student Immigration Movement to hold an informational session on DACA renewals from 4 to 7 p.m. on Wednesday, Sept. 27. Go here for more information.
ESPs and Retirees Speak Out on Beacon Hill
It has been a busy few weeks in the State House. Education support professionals came to Beacon Hill on Tuesday to support raising the minimum wage to $15 an hour over four years. A panel of ESPs including Deb Young, Sharon Solano, Andrea Fortin, R.J. Cross and Kathy Meltsakos submitted powerful testimony about the work of ESPs and the negative impact of unfair wages. We are working hard to get the Legislature to pass these bills and, at the same time, are joining others in collecting signatures to put these questions on the ballot should the Legislature fail to act.
On the same day, MTA retirees Ann Tierney, Gerry Ruane and Steve Gorrie joined me and other public employee advocates in testifying for MTA priority legislation that would increase the cost-of-living-adjustment on retiree pensions, cap out-of-pocket costs for Medicare-ineligible retirees and freeze premium splits for municipal employees at the level in effect at the date they retire. Each speaker told powerful stories about the impact these measures would have on retirees.
Legislators are listening to you. Keep telling your stories.
MTA Retired Gathering and AFL-CIO Lobby Day Coming Soon
The annual MTA Retired Gathering will be held on Oct. 17 and 18 at the Cape Codder Resort in Hyannis. Workshops on a variety of issues are planned. Go here for information and to register.
Those not attending the gathering are invited to support our coalition partners at the Mass. AFL-CIO lobby day on Wednesday, Oct. 18. Please come and support bills that support all workers, including measures to add a labor seat to the Group Insurance Commission.
The Global Assault on Public Education
This summer I spent some time in Japan and spoke with educators and union leaders. They tell the same story of overwork, austerity budgets, school closings and an obsessive focus on testing that is reflected by our experience here. The assault on education by privatizers and profiteers is a global phenomenon. A panel discussion about how this attack is impacting education in India, South Africa, West Africa and the U.S. will be held from 12 to 2 p.m. on Friday, Sept. 22, in Room 101, Furcolo Hall, UMass Amherst. Note: Computer-based "personalized learning" is a key to how education is being privatized in these places. I will obtain and share video for the many of you who cannot attend.
Solidarity,
Barbara