Reading Resources

Helping children develop a deep love of reading is crucial, especially at a time when the distractions of technology are everywhere. Create strong, lifelong readers through frequent trips to the local library and by stocking your home with books and periodicals of all kinds.
Need more ideas? Visit these pages for more resources and suggestions:
From booklists to tips for reading out loud, find what you need to inspire students to pick up a book and become lifelong readers.
Games, tools, and ideas for developing reading and language arts, from kindergarten to high school.
Find ways for kids to have fun with literacy using tips, activities and resources.
A wealth of resources to help parents and guardians navigate the issues around learning, such as keeping kids curious, dealing with testing and bullying, providing emotional support, and developing parent and educator partnerships.
Designed to help parents and guardians navigate their child's journey from prekindergarten through high school and track and support progress at each stage.
"A reader lives a thousand lives before he dies...The man who never reads lives only one."
― George R.R. Martin, A Dance with Dragons
Educational Resources for Read Across America Day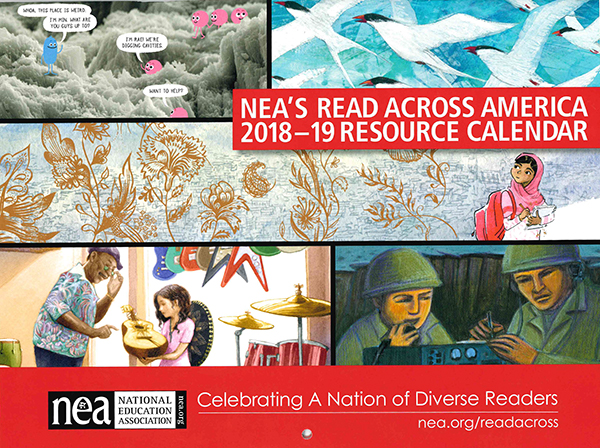 Read Across America is celebrated annually on or near March 2, the birthday of Theodor Seuss Geisel otherwise known as Dr. Seuss.

Check out the following classroom resources:

For more, visit NEA's Read Across America page.