Labor and education advocates testify for strike bill
---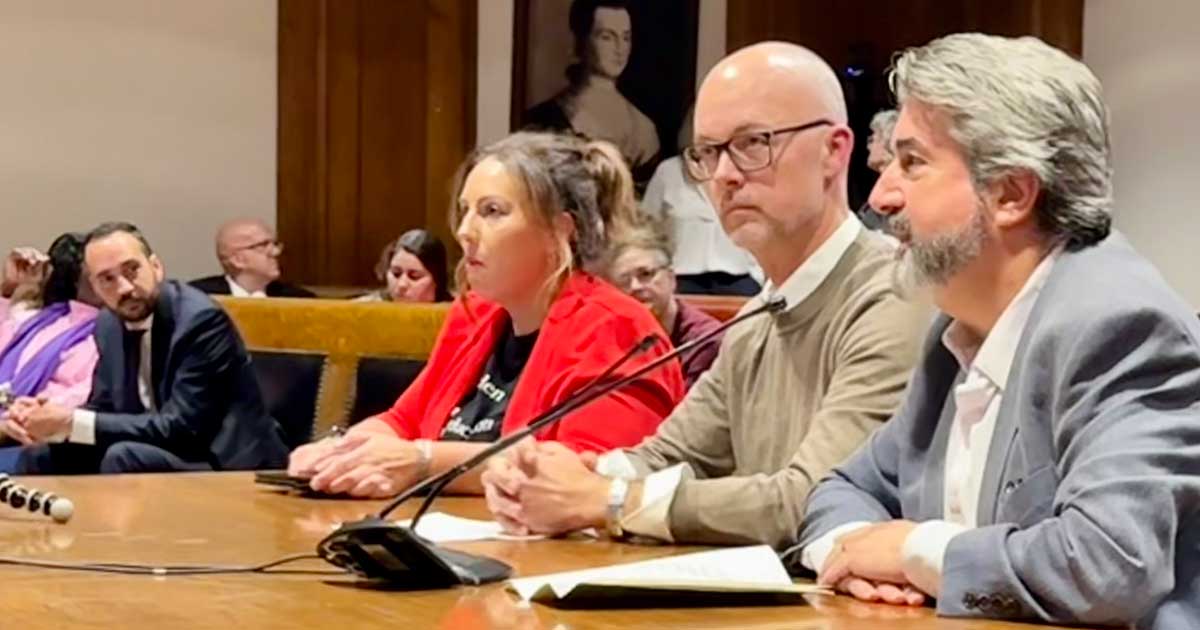 Educator unions and their allies who support public-sector employees are seeking to rectify a glaring injustice in state labor law by advocating for a bill that ends the prohibition on strikes by certain public employees.
Labor and education activists from across the country and state testified before the Joint Committee on Workforce and Labor Development at the State House on An Act Uplifting families and securing the right to strike for certain public employees (H.1845/S.1217). The bill would allow educators and other public employees, except for public safety personnel, to legally strike once six months of good-faith bargaining has failed to produce results with employers.
From 2019 through 2022, local educator unions in Dedham, Brookline, Haverhill, Malden and Woburn went on strike to win contracts that addressed urgent needs including student safety, living wages for paraprofessionals and housing insecurity experienced by students and their families. Yet, the actions that led to historic contract victories were deemed illegal and resulted in steep fines for the unions.
Listen to testimony in support of Right to Strike legislation
"No educator ever wants to go on strike," MTA President Max Page said. "But when school committees simply refuse to bargain and their high-priced lawyers strategize to push negotiations out of local communities and into a biased state labor mediation process, something needs to change."
MTA Vice President Deb McCarthy said: "It is shameful when a school district refuses to pay a living wage to the educators working with vulnerable and high-needs students. I met women on the picket lines who were dedicating their lives to students yet were struggling to make ends meet and worrying about having a dignified retirement and felt totally unheard by their school committees or mayors until they went on strike.
Brookline, Malden, Haverhill and Quincy also testified, as well as labor leaders from the Mass. AFL-CIO, SEIU, UAW and SAG/AFTRA.
Cecily Myart-Cruz, president of United Teachers Los Angeles, shared her support for the legislation via virtual testimony.
"Educator unions are on the front lines of fighting for the public good. Our strike in 2019 won historic improvements for not only members, but also for students," Myart-Cruz said. "With the power and respect we earned in 2019, we continue to build on those victories by negotiating living wages for school employees and making sure that our students' social and emotional needs are met, along with their academic ones. The 37,000 educators of United Teachers Los Angeles urge Massachusetts legislators to support their public school educators by removing the unfair disadvantage they face when bargaining contracts that will shape the learning conditions for students across the state."
"Without equal power at the bargaining table, management can ignore us."

Quincy Education Association President Gayle Carvalho
More than 34,000 members of the United Auto Workers union are on strike throughout the country, seeking better compensation and improved job security.
"It's shameful that the people who educate our children and other public servants are treated as second-class citizens when it comes to workplace justice," UAW Region 9A director Brandon Mancilla said prior to the hearing. "Union members who decide that striking is their only option left to reach a fair contract should not be prohibited by law from exercising that right."
State Senator Becca Rausch and state Representatives Mike Connolly and Erika Uyterhoeven are the bill's primary sponsors.
"Through collective bargaining, educators are able to bring their expertise into negotiations that lead to the learning conditions our students deserve," Uyterhoeven said. "But we increasingly see our educators being met with resistance when trying to settle fair contracts, and they have no recourse. This legislation is intended to end bargaining stalemates and put workers and managers on equal footing during contract talks."
Connolly said the legislation is designed to end prolonged bargaining that forces public employees to work for long periods under the terms of expired contracts, which delays raises and fails to address important workplace concerns.
"It's unacceptable to have contract negotiations that go on for months or even years," Connolly said. "Educators and other public employees that this legislation covers are dedicated to the common good and deserve to be treated with respect. This bill affords public employees the same rights as other workers."
The proposed law is fundamentally about fairness, Rausch said:
"At its heart, this bill is about fairness for our teachers, custodial staff, paraprofessionals and bus drivers. Right now, unionized public employees are at a disadvantage in securing fair wages and suitable, sustainable working conditions. This legislation addresses this power imbalance while protecting the public interest by compelling good faith bargaining negotiations for six months before an eligible, public-sector union could go on strike. This bill is good for our educators, staff and families across the Commonwealth."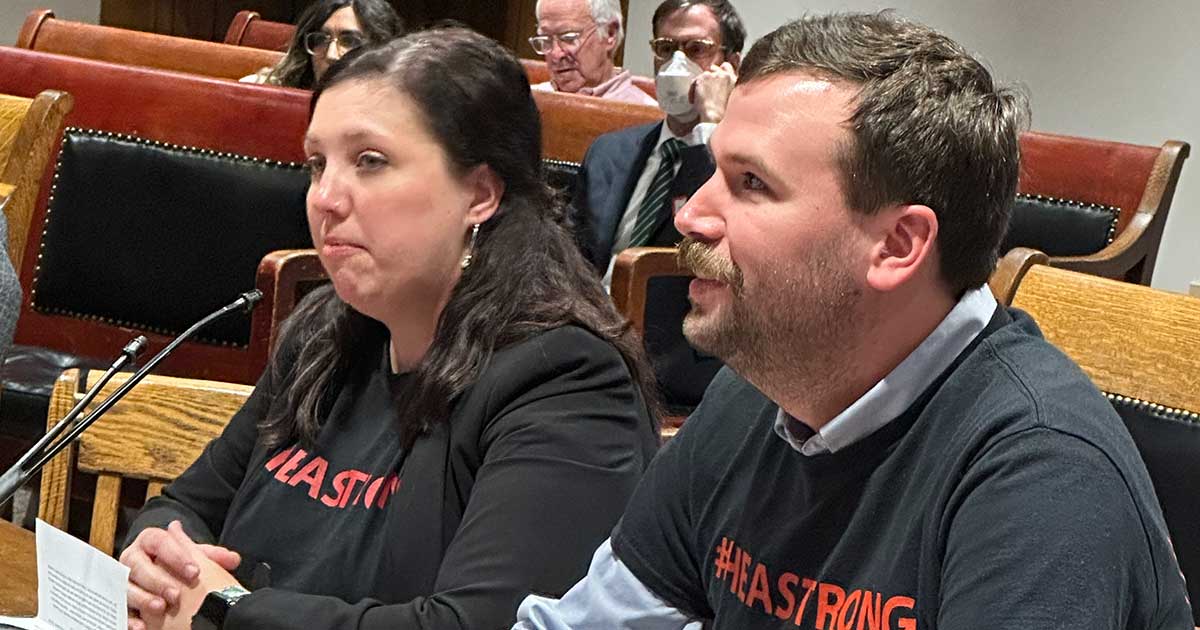 Read about the MTA's Legislative Priorities and then email your legislators and ask them to support this legislation.