Union News: Celebrating educators – our everyday heroes
---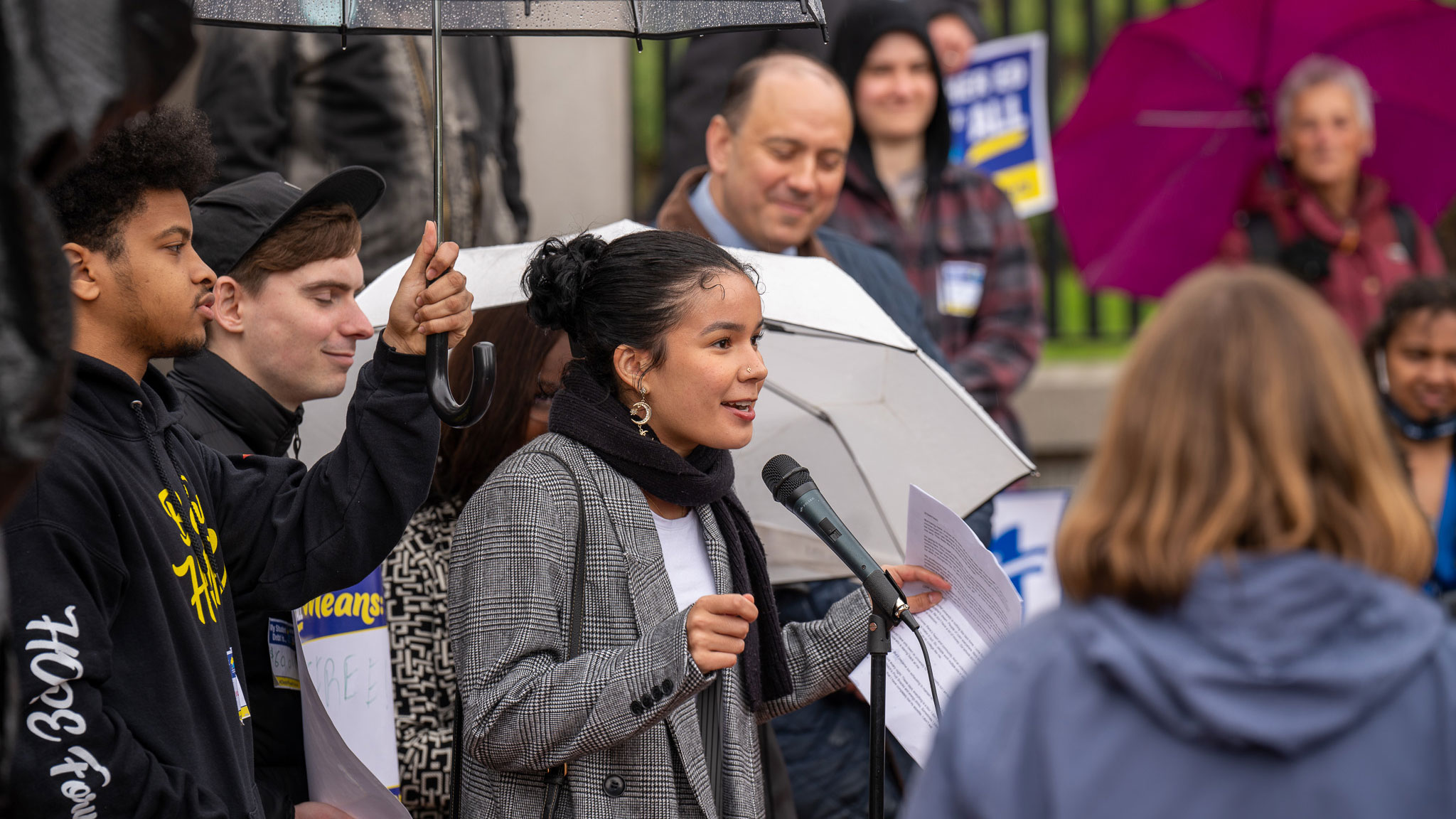 Greetings, MTA members,
This week is Educator Appreciation Week, which started yesterday, May 8. Education workers and union members deserve recognition, autonomy and deep respect for the work you do with the Commonwealth's most precious and important resource: our students. We trust members to know the children in your schools, meet them where they are, and help them succeed.
MTA Events and Solidarity Actions
Support Your Union Siblings
Check out this list of upcoming actions. Please add your own to this form. The more we show up for one another, the greater the power we generate for local and statewide campaigns.
Emergency Action Needed to Save Jobs at UMass
Please take a minute to ask Governor Maura Healey to speak out against the privatization of public jobs at UMass Amherst. Take action using this link to help save the jobs and union benefits for 100 workers in the UMass Amherst Advancement division.
Your Rights to Speak up as a Public School Employee
When: 2 p.m., Tuesday, May 16
Where: Virtual
The NEA Office of General Counsel recently released a new guide for members, "Educator Rights: Speaking Up for Public Education and Our Students." The guide aims to help members understand how they can best advocate for public education and their students within their rights as public school employees. Register for this webinar.
Alternatives to MCAS
When: 5 p.m., Wednesday, May 17
Where: Virtual
The Education Commonwealth Project is holding a virtual session on performance assessments that are educator-created and are already in use across the state. All are invited. RSVP by emailing Julie@edcommonwealth.org.
MTA Virtual Forum on Thrive Act, High-Stakes Testing & State Takeover
When: 6 p.m., Monday, June 5
Where: Virtual
Get ready for an engaging MTA Virtual Forum featuring U.S. Representative Jamaal Bowman of New York, Wayne Au, a professor at the University of Washington Bothell, Domingo Morel, a professor at New York University, and three incredible student speakers: Soleei Guasp, a recent graduate of Durfee High School in Fall River, and Angelica Pareja and Elizabeth Zahn, both juniors at Lowell High School.
Dive into topics such as the Thrive Act, high-stakes standardized testing and state takeovers, all facilitated by MTA member Jack Schneider, a professor at UMass Lowell. Learn more and register.
MTA Forum
When: 3:30 p.m., Wednesday, June 7
Where: Brookline High School
Join us for an MTA Forum, co-sponsored by the Brookline Educators Union, featuring a keynote by New York Times bestselling author Heather McGhee. The event will be at the Brookline High School theater, at 22 Tappan St.
The keynote (also the title of her book) is "The Sum of Us. What Racism Costs Everyone and How We Can Prosper Together." A panel discussion will follow on the MTA PreK-12 ESP Bill of Rights and contract campaign featuring author Nick Juravich, a professor at UMass Boston. A book signing will follow. Learn more and register.
Save the Date: Juneteenth Celebration
When: 10 a.m., Monday, June 19
Where: Polar Park, Worcester
Join the MTA in celebrating our 2nd Annual Juneteenth Celebration, hosted by the MTA Ethnic Minority Affairs Committee. The event, free for members and their families, will include a BBQ lunch, games and activities for adults and children, commemoration of this important day in U.S. history, and tours of the Polar Park facility.
Political Education
This nation makes forming a union hard. Even when brave workers win a union election, the law is stacked against them in getting a contract. Bosses have figured out the many ways they can stall, sometimes for years, in bargaining a fair contract. Check out this study by the Economic Policy Institute — and this article in The Boston Globe.
This is a travesty, and not limited to private sector workers. Many of you encounter school committees with their $700-an-hour lawyers delaying and delaying, hoping to drain the energy of our members.
Here's a piece that we wrote with Steve Tolman, who leads the AFL-CIO in Massachusetts, about what drove some of our locals to go on strike. Part of it was the stubborn stalling — with no punishment possible — on the part of school committees and mayors.
In solidarity,
Max and Deb