Teacher of the Year says helping students means being 'bold enough' to make changes
---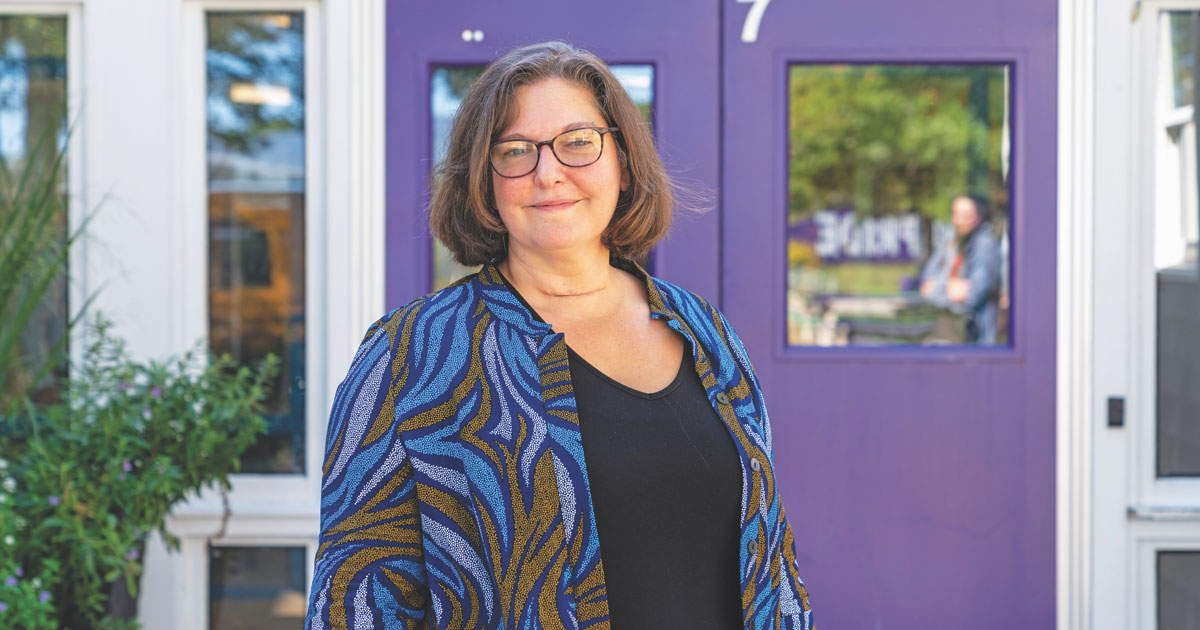 Waking up every day at 4 a.m. to get ready to teach high school is something many educators are familiar with — but the commute doesn't usually involve stepping onto a ferry.
For Dani Charbonneau, an English teacher at Martha's Vineyard Regional High School, that is what it takes to get to her classroom. Her students are the reason she's crossing Vineyard Sound early each morning.
"What kind of job could get me up at 4 a.m.? It's simply the best job I have ever had," Charbonneau said. "It's a job that doesn't exist everywhere." Charbonneau was named the new Massachusetts Teacher of the Year on Sept. 27 during a ceremony in the high school auditorium with an audience that included students, colleagues, state and local education officials, and her family members.
"This is definitely as close as I'll ever get to winning an Oscar," Charbonneau said, thanking her wife, Ellen, their two sons, and her mother.
"Teachers — even great teachers — aren't promised moments like this so this is for all the teachers," she said. "The people I have to thank the most are right here: my students."
"The people I have to thank the most are right here: my students."

Massachusetts Teacher of the Year Dani Charbonneau
As the 61st recipient of the state teaching award, Charbonneau is a candidate to become the next National Teacher of the Year.
At Martha's Vineyard Regional High School, Charbonneau runs an embedded alternative education program called Project Vine. She helped restructure the program with the goal of increasing student engagement in school and reducing chronic absenteeism and dropout rates. Because of the program's success, there is a waiting list for acceptance.
Charbonneau hopes the program can be replicated across other districts.
"I hope that people hear about what we're doing here and they go, 'Hey, our school should have that choice. We should do something like that,'" Charbonneau said.
In her documentation for the award, Charbonneau said public education has "immeasurable value" but needs to remain dynamic to be relevant.
"We need to look closely at how to best help this very precarious generation, be honest with ourselves about what is working and what just preserves the status quo, and be bold enough to make the changes that need to happen in our classrooms and in our schools," Charbonneau wrote.
The award is historic: This is the first time a Martha's Vineyard teacher has been the recipient.
"It's an absolute honor, and I think it's a great combination of both excitement and a huge responsibility," Charbonneau told MTA Today in an interview following the ceremony. She hopes to use the award to spur new conversations about alternative education pathways across the Commonwealth.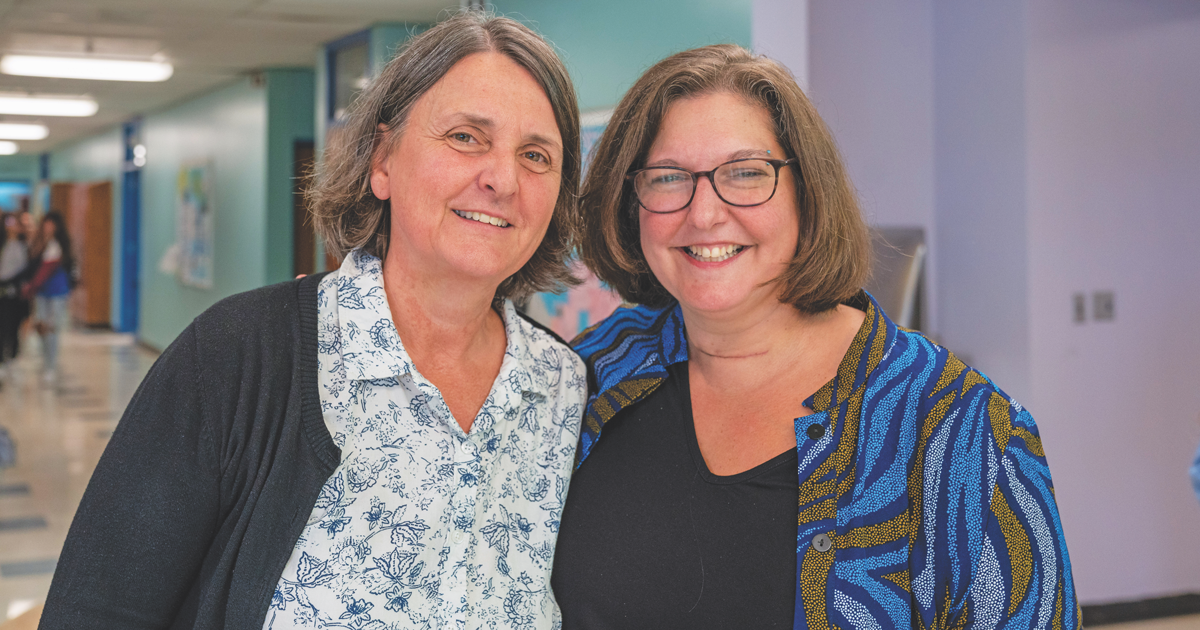 Charbonneau also recognized her local union, the Martha's Vineyard Educators Association, which was in a contract struggle at the time she was named 2023 Teacher of the Year. The MVEA reached agreements on contracts for both teachers and Education Support Professionals the following month.
"I have to say, we are in the middle of some pretty tense working conditions," she said in September 2022. "We haven't been able to come up with a contract — so our teachers are working without a contract."
"We are thrilled that Dani was selected as the 2023 Massachusetts Teacher of the Year — but not surprised."

Martha's Vineyard Educators Association Co-President Cheri Cluff
Cheri Cluff, co-president of the MVEA, described Charbonneau as "an extraordinary educator, a dedicated unionist and an inspiration to others."
"We are thrilled that Dani was selected as the 2023 Massachusetts Teacher of the Year — but not surprised," Cluff said. "Dani has brought alternative education, through Project Vine, to the forefront and has cultivated an amazing and inclusive rapport with students and families. From her involvement in the high school's Gender Sexuality Alliance to helping create lesson plans as part of the school's Race- Equity and Cultural Proficiency Group, Dani is very deserving of this award, and we could not be more proud of her accomplishments."
MTA President Max Page said Charbonneau is a strong advocate for her students and her community.
"Dani is a shining example of how our members are transforming the lives of their students every day inside and outside the classroom," Page said. "On behalf of the MTA's more than 115,000 members we congratulate Dani for her excellent teaching, her innovative ideas and creativity, and her ability to connect with students."
Project Vine integrates students into the school community with the same curriculum and hours, along with out-of-classroom experiences.
A day after winning the honor, Charbonneau brought her students on a three-day trip to Penikese Island, which is state-owned and uninhabited, so they could take part in an annual technology-free retreat. Project Vine brings its own supplies and has a guide from the former Penikese Island School. With no electricity, indoor plumbing, phones or tablets, students work together through team-building activities.
Charbonneau noted that most schools in the U.S. do not offer such programs and there is a misperception that they are expensive.
"It's not expensive. It's invaluable," Charbonneau said. "This is a community that really supports alternative education and that's why I'm here.
"I would not be able to do this job without my union."

Dani Charbonneau
"I would not be able to do this job without my union," she added. "It's really easy to take advantage of people who want to spend all of their time and energy with their students and doing things for them."