MTA Union News: Election Day Is Here!
---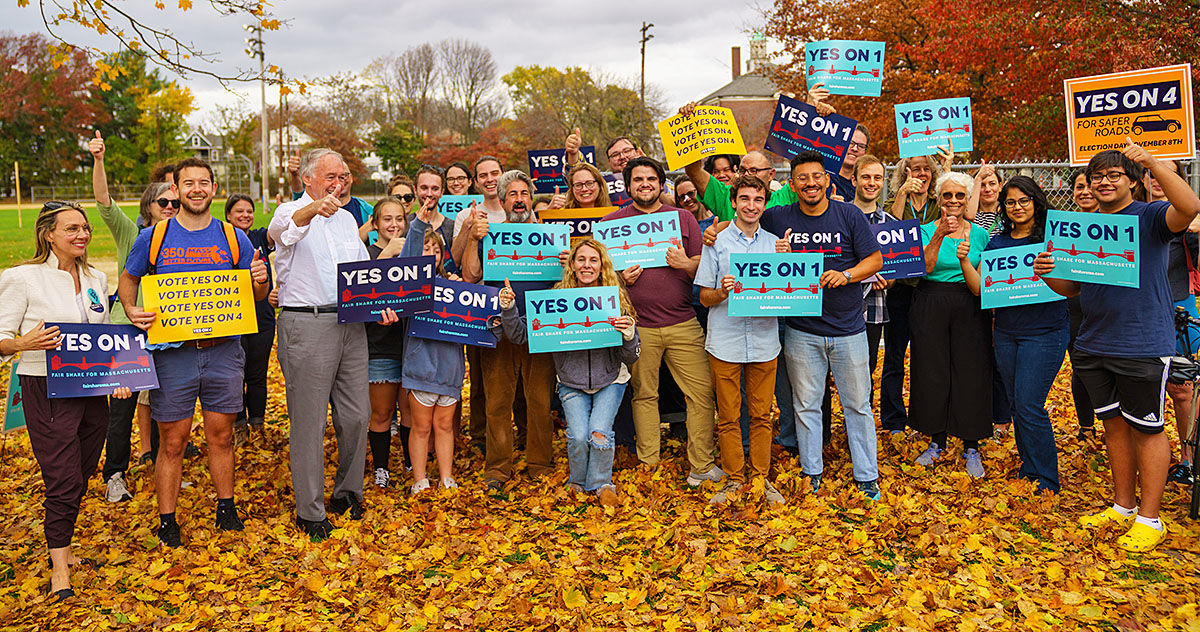 Today is Election Day, MTA members!
Thousands of you no doubt have already voted. But for those who vote on Election Day — and we share your enthusiasm for the democratic ritual — please be sure to cast your ballot! We need every vote for Question 1, the Fair Share Amendment, and for Question 4 — and for a host of local and statewide candidates recommended by our union.
You can find your polling location here. And if you can, please join us after 8 tonight at the Colonnade Hotel — which is at 120 Huntington Ave., near the Prudential Center — for what we hope will be a victory celebration. Please register using this link.
MTA Events
Political Education
On a day when we hope to achieve something that no other generation of activists has succeeded in doing — win progressive state taxes for our public schools and colleges — it seems worth quoting from a wonderful short book that we recommend to all of you, "Hope in the Dark: Untold Histories, Wild Possibilities," by Rebecca Solnit. Here are some excerpts:
Ideas at first considered outrageous or ridiculous or extreme gradually become what people think they've always believed. How the transformation happened is rarely remembered, in part because it's compromising: it recalls the mainstream when the mainstream was, say, rabidly homophobic or racist in a way it no longer is; and it recalls that power comes from the shadows and the margins, that our hope is in the dark around the edges not the limelight of center stage. Our hope and often our power.
The sleeping giant is one name for the public; when it wakes up, when we wake up, we are no longer only the public: we are civil society, the superpower whose nonviolent means are sometimes, for a shining moment, more powerful than violence, more powerful than regimes and armies. We write history with our feet and with our presence and our collective voice and vision. And yet, and of course, everything in the mainstream media suggests that popular resistance is ridiculous, pointless, or criminal, unless it is far away, was long ago, or, ideally, both. These are the forces that prefer the giant remain asleep.
Together we are very powerful, and we have a seldom-told, seldom-remembered history of victories and transformation that can give us confidence that yes, we can change the world because we have many times before.
In solidarity,
Max and Deb