Happy National Education Support Professionals Day!
---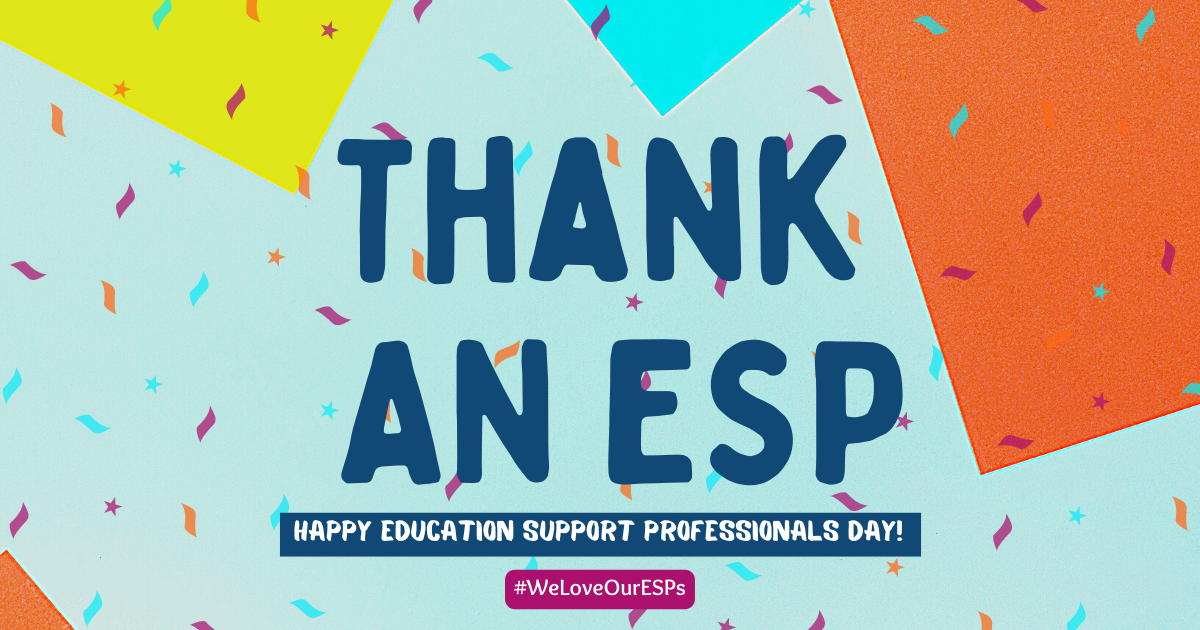 Happy National Education Support Professionals Day!
For the past three decades, the Wednesday of American Education Week has been the day that we honor the work of PreK-16 Education Support Professionals. Certainly, a single day is not enough to focus on the contributions and needs of these educators. That is why the MTA is committed to improving the working and living conditions of all ESPs and affirms its commitment to support the ESP Living Wage Campaign.
ESPs are essential to the instruction and learning that takes place in our public schools and universities. Making up about 20 percent of the MTA membership, ESPs play numerous roles. They're cleaning and repairing buildings with old infrastructure, ensuring safety on the bus, preparing healthy meals amid staffing and supply shortages, and providing one-on-one and small-group instruction. ESPs are often the first and last person our students see every day.
Over the past year, ESPs have fought for and won significant contract gains in dozens of our locals. They are advancing the goals of the MTA PreK-12 ESP Bill of Rights, which calls for better working and living conditions, including winning a living wage. Now available in Spanish and Albanian, the Bill of Rights helps guide locals as they fight for better contracts. Across the Commonwealth in recent months, ESPs have stood in solidarity with fellow educators, as shown through local efforts in Worcester, Amherst-Pelham and Wilmington, among many others. They are among several dozen locals that are bargaining for ESP living wages.
The NEA recently highlighted the efforts of MTA ESPs in advancing this cause. Please make sure your local has endorsed the Bill of Rights, as more than 100 have done so far!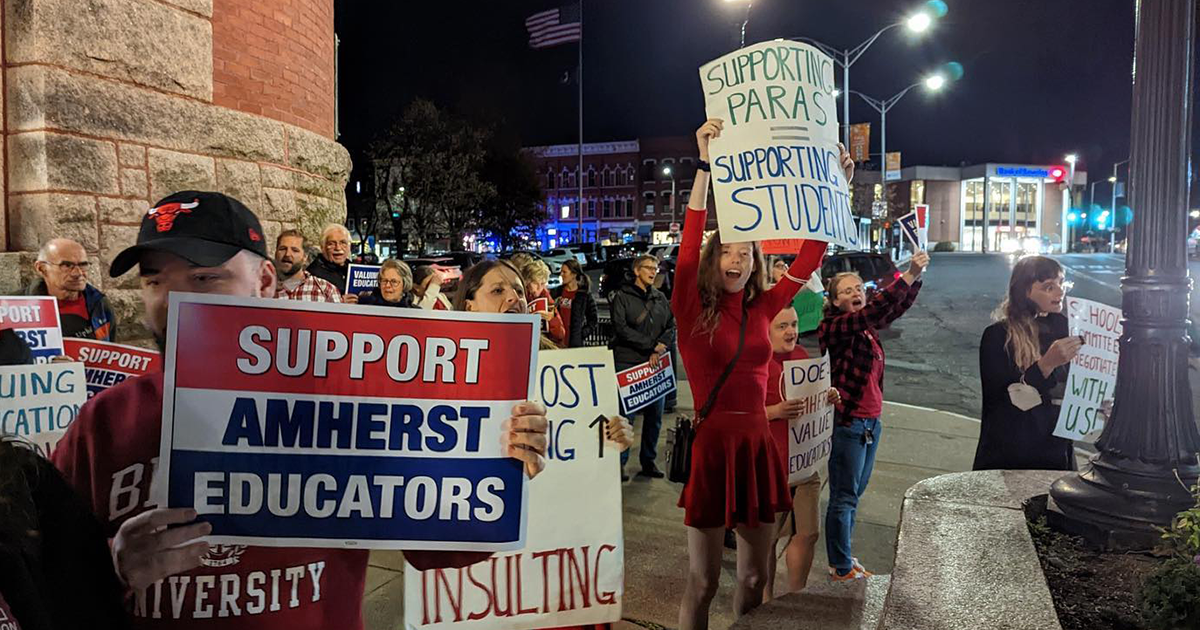 In the recent campaign for the Fair Share Amendment, ESPs also played a leading role. They have worked tirelessly to help secure this critical and stable funding source for our public campuses and schools.
Help celebrate our ESP members by nominating one of your exemplary colleagues to be the ESP of the Year, an honor that will be awarded at the MTA ESP Conference this spring.
If you and your colleagues are celebrating ESP Day on social media today, please tag @massteacher on Facebook, Twitter and Instagram and use the hashtag, #WeLoveOurESPs, so we can find your posts and share them.
Let's support each other and celebrate our accomplishments as we create the public schools, colleges and universities our communities deserve!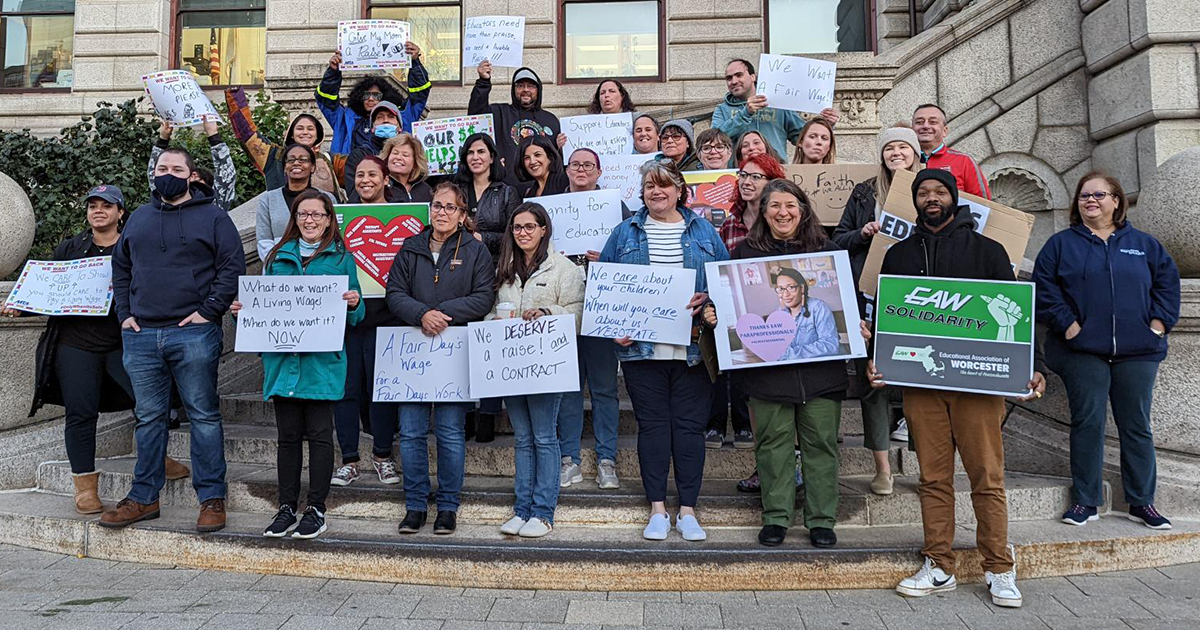 Take Action
Highlight the work of ESPs in your school on your personal social media streams using the hashtag, #WeLoveOurESPs.