Celebrate American Education Week
---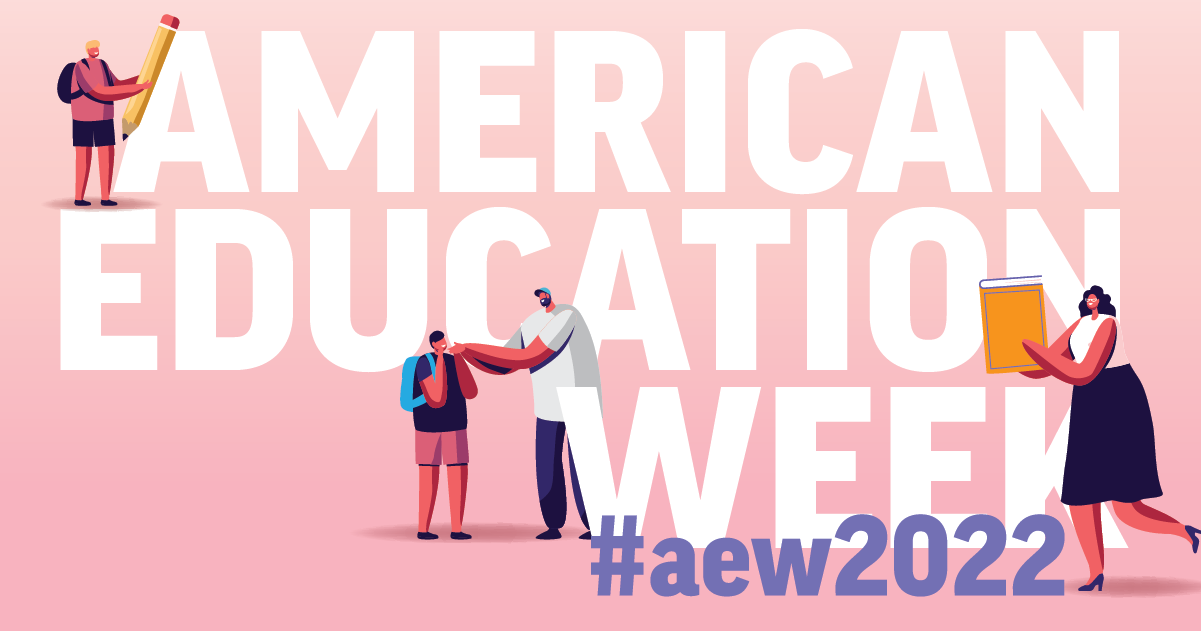 Massachusetts educators: this week is your week!
Educators are committed to their students, their profession and their communities. American Education Week is a time when that dedication is recognized nationally.
Founded in 1919, American Education Week was created by the National Education Association and the American Legion to recognize the importance of public education.
This year, AEW runs from Sunday, Nov. 13, through Friday, Nov. 19. The theme is "Together for Safe, Just & Equitable Schools."
Each weekday of American Education Week has a specific focus. On Wednesday, Nov. 16, Education Support Professionals Day will recognize the work and commitment of ESPs, who take on numerous and essential roles in education in our schools and at our public colleges and universities.
Other days in the week are devoted to substitute educators, to family members who support educators, and to community leaders who are invested in public education.
"As educators, we have much to celebrate this year," said MTA President Max Page. "Led by MTA member activism, voters have just approved the Fair Share Amendment, which will ensure that public schools, colleges and universities have a dedicated source of state funding.
"In local actions, including powerful recent campaigns in Malden and Haverhill, MTA members are supporting one another and attaining substantial improvements in wages and working conditions," he added. "We have work ahead of us, but this is a time to celebrate our commitment to public education."
Here is the schedule for the week:
Monday, Nov. 14 is Kickoff Day. This is the day to introduce the history of the week to students, as well as the theme, and share the NEA's official artwork on social media.
Tuesday, Nov. 15, is Family Day. Family members are invited into the schools for a look at what it means to work in education. Is your local school hosting Family Day? Tag the MTA on Facebook, Twitter or Instagram with any photos.
Wednesday, Nov. 16, is Education Support Professionals Day. About 20 percent of MTA members are Education Support Professionals. Share something special about a great ESP with the MTA by using the hashtag #WeLoveOurESPs.
Thursday, Nov. 17, is dedicated to the Educator for a Day program. This program invites community leaders into our schools to allow them to share the experiences of public school employees.
Friday, Nov. 18, is Substitute Educators Day. This is a day to celebrate substitute educators, who play a key role in maintaining continuity in the schools. Among the purposes of Substitute Educators Day is increasing respect for these vital professionals.