Celebrating Educator Appreciation Week
---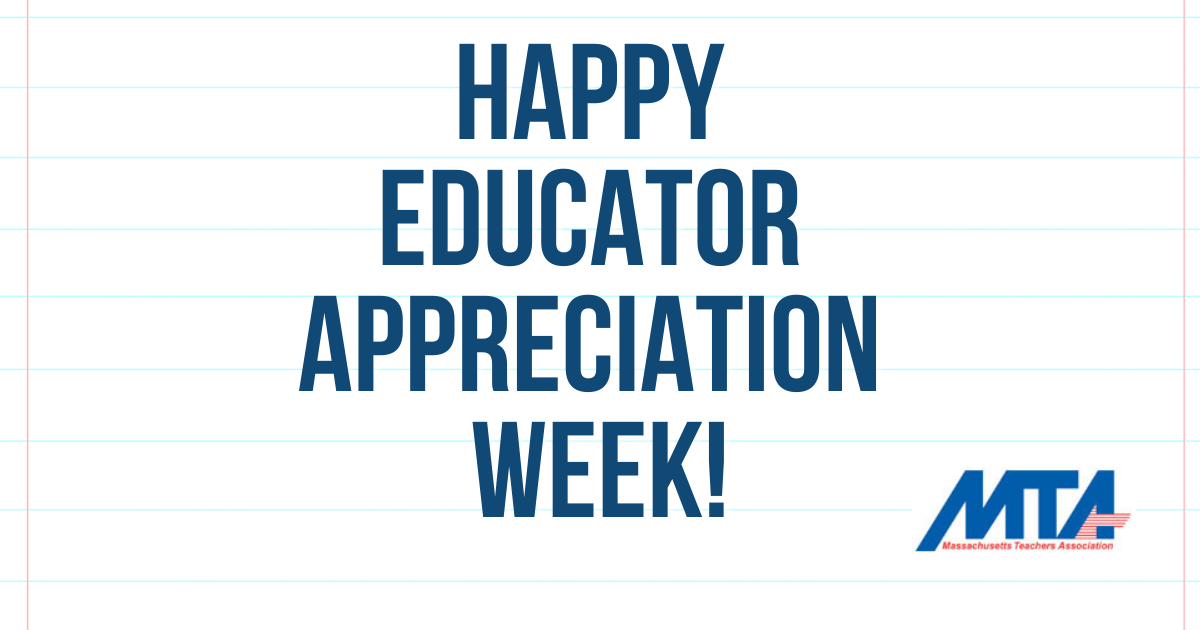 A message from MTA President Merrie Najimy:
Happy Educator Appreciation Week! We know that "it takes a village" or — in our case, the entire school community — to educate our students and help them learn, grow and develop the skills they need to succeed in life.
That's why at the MTA, we've made a point this year to include all educators in the theme of this week.
This week, and every week, educators deserve recognition, autonomy and deep respect for the work they do with society's most precious and important resource: our students. We trust educators to know the children in their schools, meet them where they are, and help them succeed.
For that — and so much more — we thank you!
Join the Conversation
The best way to show appreciation for educators is to give them the support and resources they need to make their schools and classrooms joyful places to learn and grow.
Please take just a minute to tell us what it would take to make your school a more joyful place for you, your students and your fellow educators? Join the conversation on our social media networks.