Educators across Massachusetts demand funding, racial justice
---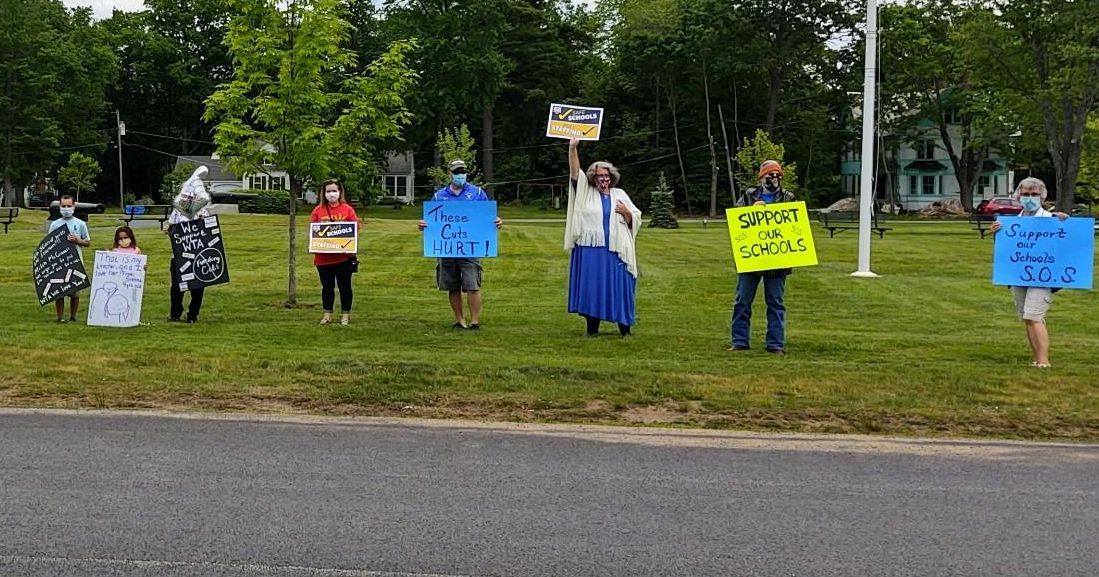 MTA members and their allies kicked off actions across the Commonwealth today to demand the funding needed to educate all students safely when public schools and colleges reopen — and to issue a loud and clear call for racial justice.
As state officials continued making plans for the reopening of preK-12 schools, educators, students, parents and other community members took to the streets in car caravans and gathered in parks and other public spaces with a message: Education Justice is Racial Justice.
Displaying hand-lettered signs, participating in Care-A-Van parades and speaking and listening during rallies, educators gathered at locations including City Hall in North Adams, Park Square in Pittsfield and Monument Park in Winchendon.
From Somerville, a Care-A-Van made its way from the Healey School through Cambridge and across the BU Bridge to Larz Anderson Park in Brookline. Educators from Brookline, Somerville, Concord and other cities and towns then held an Education Justice Is Racial Justice rally outside Brookline High School.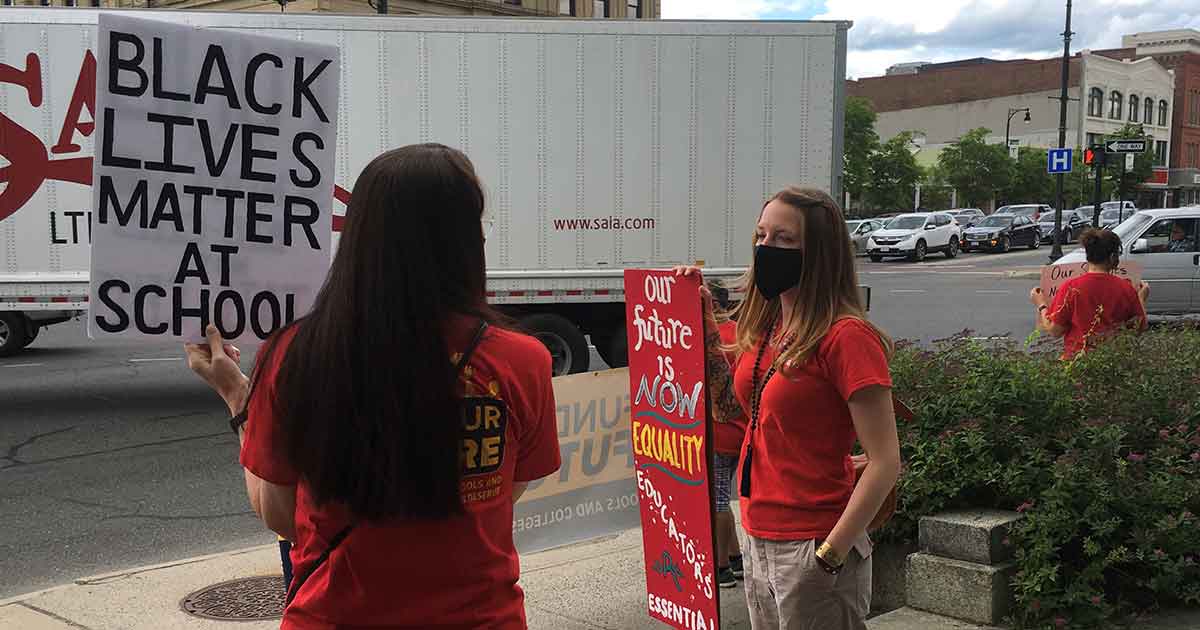 Everywhere, the demonstrations attracted students, parents and other public education supporters calling for the federal and state governments to step in with a New Deal level of investment to help districts recover from the disruption caused by the COVID-19 pandemic and to adopt progressive tax and budget policies to make that funding possible. Many of the signs and activities were focused on the needs of low-income students and those from communities of color.
Today marked the statutory deadline for notifying teachers in their first three years if their contracts will not be renewed. Hundreds of teachers and other educators have received pink slips, which can be rescinded — but only if the federal, state and local governments come through with the funding needed to safely reopen schools. Deadlines for notifying other teachers, Education Support Professionals and other staff members vary and are determined by local contracts.
A list of Week of Action events is posted on the MTA's Facebook page at facebook.com/massteacher/events.