MTA-backed candidates seek re-election to MTRB
---
Two MTA-endorsed candidates — Jacqueline Gorrie and Dennis Naughton — are running for re-election to the Massachusetts Teachers' Retirement Board.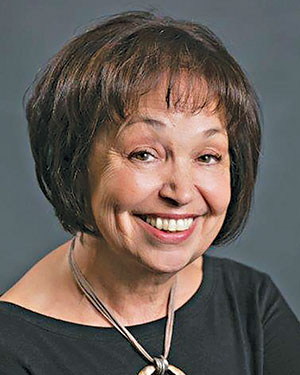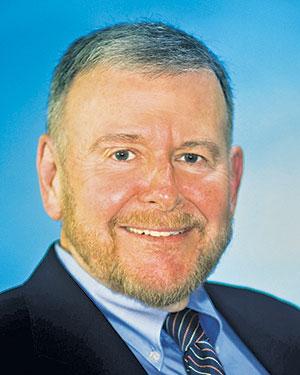 Two of the board's seven members are elected to four-year terms by the members of the Massachusetts Teachers' Retirement System.
The MTA Board of Directors recommended Gorrie and Naughton for the seats at its meeting in August. Voting will begin early in November. Ballots — which will be mailed to active and retired teachers who are members of the MTRS — must be cast by Dec. 10 to ensure that they will be counted on time.
MTRS members may also vote electronically by entering the unique code that arrives with each mailed ballot. Instructions for online voting will be included in the mailing.
The MTRS provides retirement, disability and survivor benefits to Massachusetts teachers, administrators and their families.
"The people who best represent the interests of educators are educators themselves," said MTA President Merrie Najimy.
It is crucial that all MTA members who are eligible to vote do so, she added.
Gorrie and Naughton "have dedicated their lives to public education, their local associations and the MTA," Najimy said. "They will bring their years of expertise and experience to a board that has a huge impact on the lives of educators."
Gorrie, a longtime MTA activist, is seeking her second term on the MTRB. She is a former member of the MTA and NEA Boards and has served on and chaired numerous committees. She is currently a Statewide Retired District Director on the MTA Board and chair of the MTA Retired Members Committee. Gorrie retired after 36 years of teaching kindergarten in Taunton. During that time, she served the Taunton Education Association in numerous capacities, including 10 years as president and many years as vice president/grievance chair, secretary and building representative. She served on many of the local's negotiating teams.
Gorrie said she found her first term on the MTRB fulfilling. "As a retired educator," she said, "I bring to the table a firsthand understanding of the conditions in the classroom. That knowledge, coupled with my union experience, factored into every decision I made, and those decisions had a huge impact on the lives of educators and the security of their well-earned pensions."
"The people who best represent the interests of educators are educators themselves."

MTA President Merrie Najimy
Naughton taught in the Millis Public Schools for 36 years before retiring. He was president of the Millis Teachers Association for 19 years and served on both the MTA Board and the MTA Executive Committee.
He has been a member of the MTRB since 2011 and was chosen that year by the MTRS Board to serve as a trustee on the Pension Reserves Investment Management Board. The PRIM Board oversees the $75 billion public employee investment fund that covers Massachusetts teachers.
Naughton has been a strong defender of Massachusetts' defined-benefit pension plan, recognizing that any efforts to replace it with a mandatory defined-contribution plan would shift both investment risk and fees to individuals. At a past NEA Representative Assembly, he successfully engineered a change in the NEA legislative program that places the NEA in opposition to any effort to replace defined-benefit plans with mandatory defined-contribution plans.
"I have been privileged to serve my fellow educators on the retirement board for the past eight years and look forward to using the experience I have gained to continue to serve and advocate for them," Naughton said.