Across the state, educators support student-led Global Climate Strike
---


MTA educators turned out in force to show their support for today's youth-led Global Climate Strike — with many traveling to Boston to take part in the state's largest action.
In some instances, members rode to the city on buses with students. In others, they took part in demonstrations that filled public spaces with diverse crowds of people driven by the urgency of preserving the Earth for future generations.
Kim Gerould, a Northampton elementary school teacher, was among the thousands of people who crowded into Boston City Hall Plaza before a march to the State House. Gerould called climate change "the most important issue of our time."
"My colleagues and I talk about how we can teach children more about this issue," Gerould said. "Some think it's too scary to talk about with young kids. But kids hear about the effects of climate change. They need to understand how this has an impact on their life."
MTA activists Ferd Wulkan, Craig Slatin, Kurt Ostrow and Alex Hershey spearheaded efforts to organize educators and students to participate in the climate strike. Ostrow, a Fall River educator, and his colleague Brendan O'Neill brought 22 students to the Boston Climate Strike as a science-based field trip.
Wulkan helped organize two buses from Western Massachusetts that brought climate strikers to the city. He noted that some educators who did not travel to Boston helped organize demonstrations in Northampton and Greenfield — two locations among thousands around the Commonwealth, the nation and the world.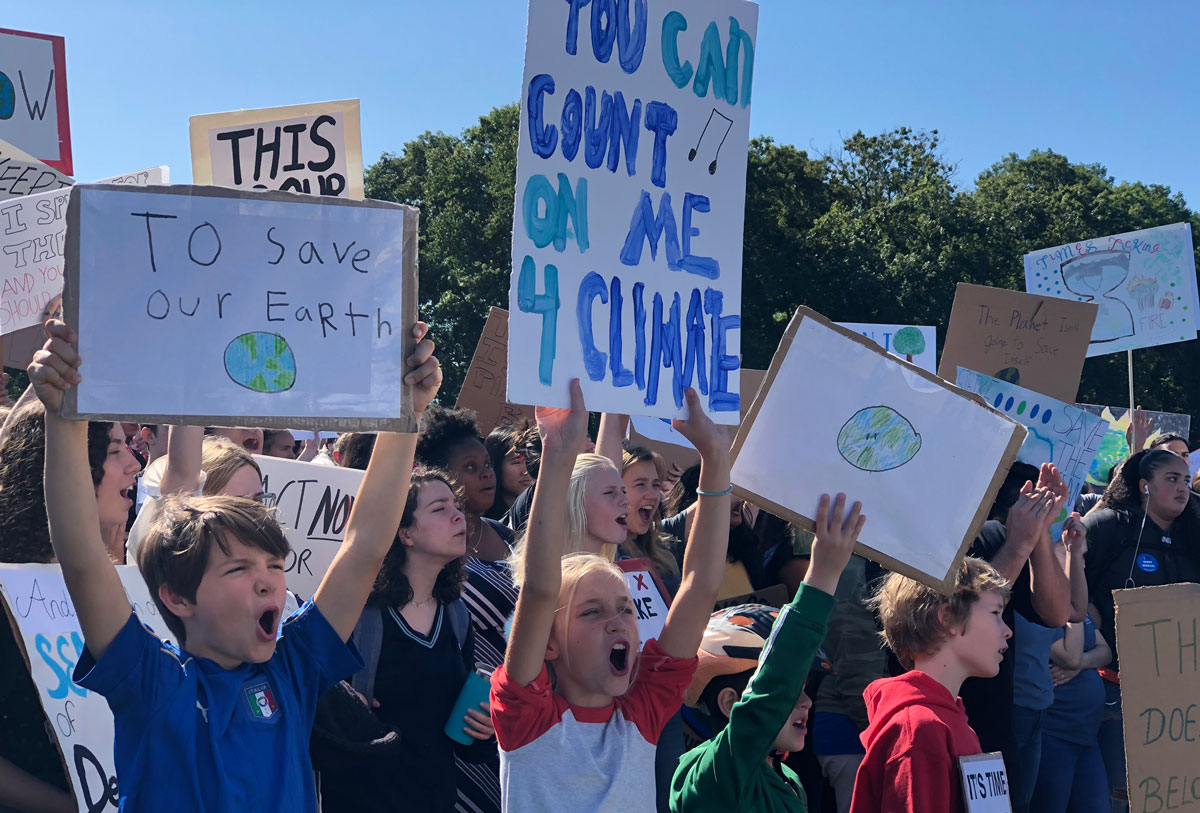 Slatin, a retired UMass Lowell professor, and colleagues from Lowell likewise organized two buses to allow educators and students to make the trip to Boston. Slatin said he was very pleased by the turnout, as more than 80 members of the campus community participated.
UMass Lowell has a climate change initiative underway. Approximately 40 faculty members are working as a coalition to find ways to make climate change part of every department's curriculum, explained professor Charlotte Ryan, who attended the Boston action.
The movement has garnered support from many organizations, including unions. On Aug. 4, the MTA Board of Directors voted to "encourage participation in the climate strike and commend the young people around the globe who are taking leadership on this critical issue." The vote followed a presentation to the Board by students involved in the Sunrise Movement.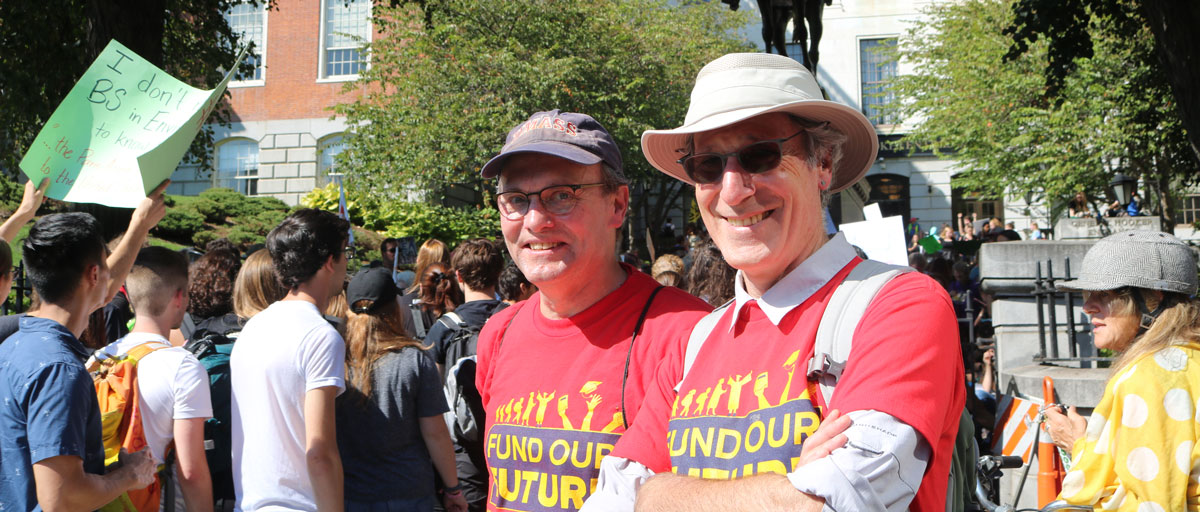 MTA President Merrie Najimy joined members gathered around a large MTA banner on display in Boston City Hall Plaza, where throngs of young people rallied and listened to speeches.
"It is both our passion and responsibility to support these students," she said.
The MTA contingent then marched with fellow demonstrators to the State House, where climate strikers made demands for more environmentally friendly laws and policies.
"Educators are taking up the call of our students," Najimy said. "What you are seeing here are democracy and civics lessons in action."