Students and educators advocate for debt-free public higher education
---
'We can't wait another year, or even one more semester.'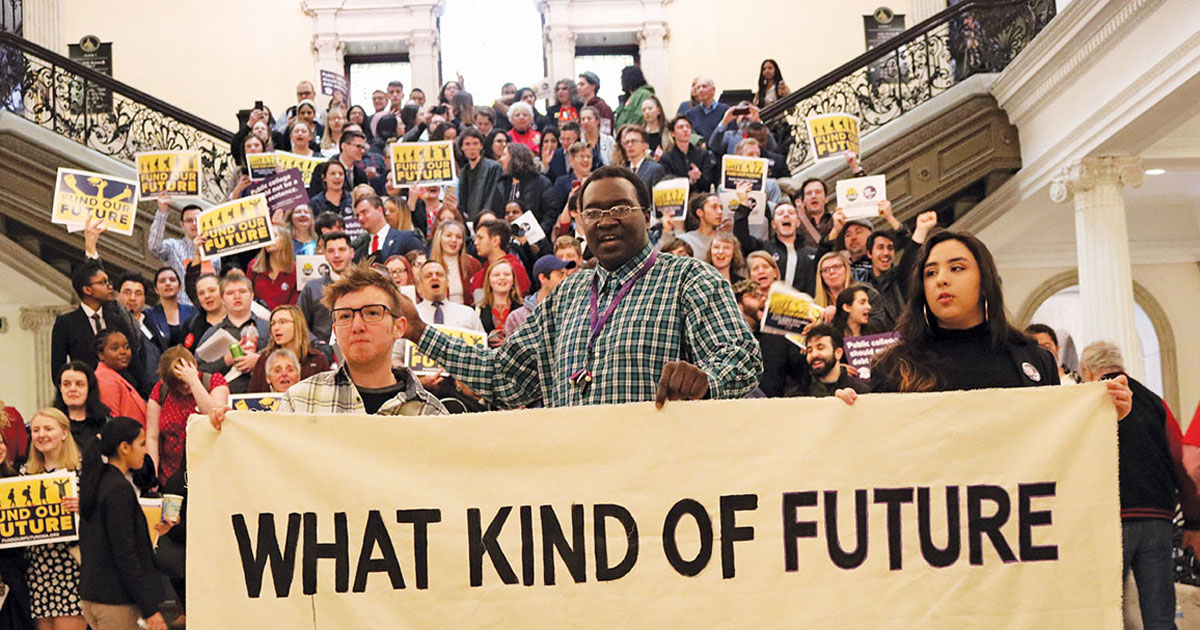 Public Higher Education Advocacy Day drew students, staff and faculty members from more than two dozen Massachusetts public colleges and universities to the State House today to demand lower student debt and improved conditions on campuses across the Commonwealth.
In a spirited display of activism, a crowd numbering in the hundreds marched through the halls of the State House chanting, "Hey hey, ho ho, student debt has got to go!"
Many legislators also received personal visits from the activists.
The Public Higher Education Network of Massachusetts organized the annual advocacy day. Students, staff and faculty asked their state representatives and senators to support the Cherish Act and the Debt-Free Future Act, as well as to back the full budget requests that campuses have put forward.
The Cherish Act (S.741/H.1214) — supported by the Fund Our Future coalition, of which the MTA is a key member — would phase in more than $570 million in funding to public higher education, restoring state support that began a steady decline in Fiscal Year 2001.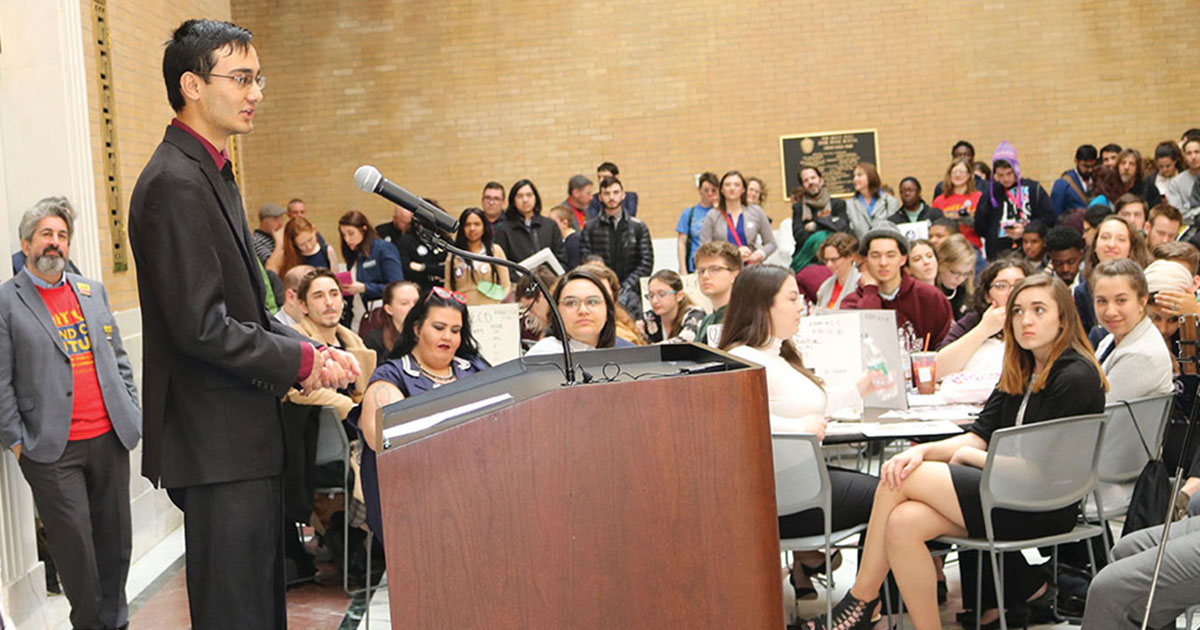 The Debt-Free Future Act would make access to public higher education a right, much like the right to a public education for students through grade 12.

The Legislature's Joint Committee on Higher Education will hold a hearing on the Cherish Act on Tuesday, April 30.

"If we don't see action, we'll need to step it up and demand action," said Zac Bears, executive director of PHENOM. "We can't wait another year, or even one more semester."

Students wore tags depicting the size of the debt they are incurring in order to pursue a degree. On average, a student attending UMass graduates with more than $30,000 in debt.

The shifting burden of costs has placed insurmountable hurdles in front of some students. Many are struggling financially to complete a higher education program.

PHENOM President Amy Blanchette told the crowd that because of financial concerns, she has had to put her plans to attend UMass Dartmouth on hold since completing an associate's degree at Bristol Community College.

"We don't want to have students who are sleeping in cars and who don't have enough to eat before going off to job number one, two or three just to pay for college," she said.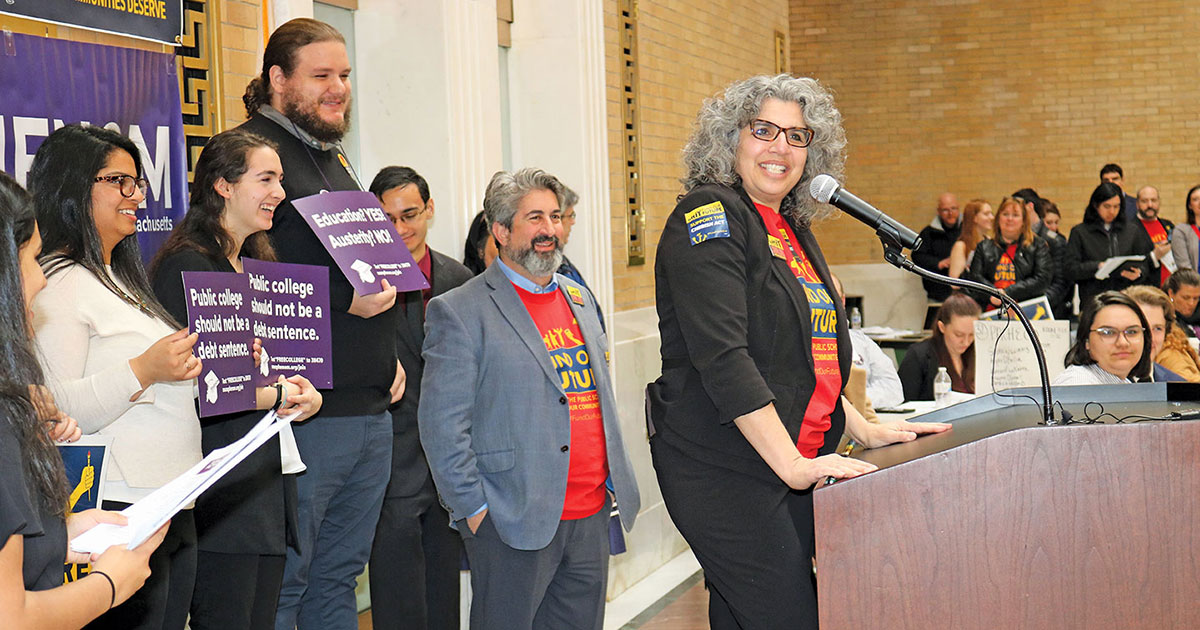 MTA President Merrie Najimy told the crowd that she, her sister and her brother all attended public colleges and universities, which made it possible for them to begin their careers without facing student debt.

"We all came out of public colleges and universities debt free," Najimy said, adding: "You can't do that" anymore.

"We are here today to tell the legislators that these are our schools and that we have come to take them back," she said.

MTA Vice President Max Page said that legislators are making choices when it comes to funding the full range of public education from prekindergarten through higher education. Their actions ignore the realities of what students and educators need, he said.

A busload of faculty members from UMass Amherst attended the advocacy day to share their stories about the impacts on underfunded campuses. The Massachusetts Society of Professors also arranged a photo exhibit in the State House depicting students, faculty and librarians in action on the UMass campus. The exhibit runs until March 28.

Marc Liberatore, who teaches computer science at UMass Amherst, said that interest in his program has tripled since 2012. But there is a shortage of space and there are not enough faculty members to properly meet the need.

"Everyone should have a chance to take a computer science class," he said.