Underfunding of Our Schools and Colleges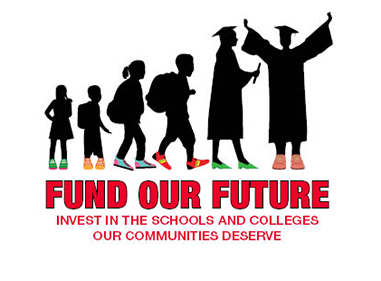 Public schools need $1 billion
The Foundation Budget Review Commission found in 2015 that the state is underfunding public schools by at least $1 billion a year. The commission found that the state's funding formula fails to account for the cost of four specific items: educating students who have disabilities, are English learners or are from low-income families, and managing the rising cost of health insurance for staff. Since 2002, annual K-12 Chapter 70 funding from the state has been cut by about $400 million in inflation-adjusted dollars, according to the Massachusetts Budget and Policy Center.
Higher ed funding is stuck in 2001
The state's Higher Education Finance Commission found in 2014 that the state is underfunding our public colleges and universities by more than $500 million a year in inflation-adjusted dollars. That is roughly the same amount of new money that would have to be allocated just to bring per- pupil state support back to where it was in 2001, in inflation-adjusted dollars.
Massachusetts ranks 33rd
Nationally, Massachusetts ranks 33rd in the share of our states' economic resources dedicated to public education. As a result, many students aren't getting a well-rounded education that includes small classes, music and art, and adequate science, technology, engineering and math education. Many schools report inadequate school staffing levels, including a lack of counselors, paraprofessionals, special education teachers and librarians.