Workers Advance and Trump Retreats, but More Is Needed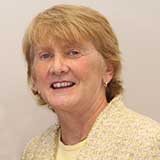 Barbara Madeloni, President

---
Greetings,
 
As I write this, the nationwide outcry against the abuse of children by Donald Trump and his administration has led to a reversal of the criminal policy of ripping children from their parents' arms and placing them in detention cages for weeks or even months.
 
Pressure from the people - including many educators - led to this reversal, but the work is not done. As of this writing, the Trump administration had no plans to reunite children already separated from their parents under his heinous policy. This includes children warehoused in "tender age" facilities. The damage to the psyches of both children and parents could be irreversible. We need to continue to protest this appalling abuse of human rights. A rally against this administration's monstrous immigration policies is scheduled for June 30. Go 

here

 for more information. 
 

It has been that kind of week: despair at awful actions and decisions, tempered by pride at witnessing the results of remarkable solidarity and awareness that the struggle is ongoing.

On Monday, the Charlie Baker-controlled Supreme Judicial Court struck a blow against the democratic process by knocking the Fair Share Amendment off the November ballot. As I said in my e-mail earlier this week, however, our efforts to win the funding needed to achieve the public schools and colleges our communities deserve will not end.
 
And then, on Wednesday, came victories to celebrate. Because of the MTA's efforts alongside those of our partners in the Raise Up Massachusetts coalition, we have won paid family and medical leave and a phase-in of a $15 minimum wage for most workers in the Commonwealth, greatly benefiting our neighbors, our communities and the students we teach. Addressing poverty is the single best way to improve academic success and the lives of our students.
 
Under this new law, millions of employees in the state will be eligible to take up to 12 weeks of paid family leave to care for a new child or 20 weeks of paid medical leave to deal with a serious injury or illness for themselves or family members. We have set a new bar for the nation.
 
In addition, most employers will now have to phase in a $15 minimum wage by 2023. We have become just the third state to commit to achieving both a statewide $15 minimum wage and paid family and medical leave.
 
Lastly, the sales tax cut ballot question is off the ballot as part of this agreement. The initiative, backed by the big-box retailers, would have cost the state more than $1.2 billion in annual revenues if it had passed. This loss would have been devastating for public education and the families we serve. We are confident we could have beaten the question had it been on the ballot, and we view the threat of the sales tax ballot question in order to secure reducing worker wages as cynical and troubling.
 
Make no mistake: When we fight for economic justice for our students and their families, we are fighting for real education reform.
 
I want to be clear: These victories would not have happened without the MTA. We did this. Together with our allies.
 
But few victories coming out of the State House sausage-making factory are clean. Our celebration is tempered by deep disappointment that the corporate business lobby demanded a high ransom - which the Legislature acceded to - in order to achieve these gains: a phase-out of paid time and a half for Sunday and holiday work. This hurts our brothers and sisters working in grocery stores and other retail businesses. The ransom note also included much weaker improvement in pay for those who rely on tips.
 
And the $15 minimum wage and paid family and medical leave provisions do not, at the moment, cover municipal workers. The fact that very few of our members make less than $15 an hour and that most longtime school and municipal employees have better sick leave policies than many in the private sector does not lessen the offense. We will continue to try every means we can to find a legislative fix before the end of the session.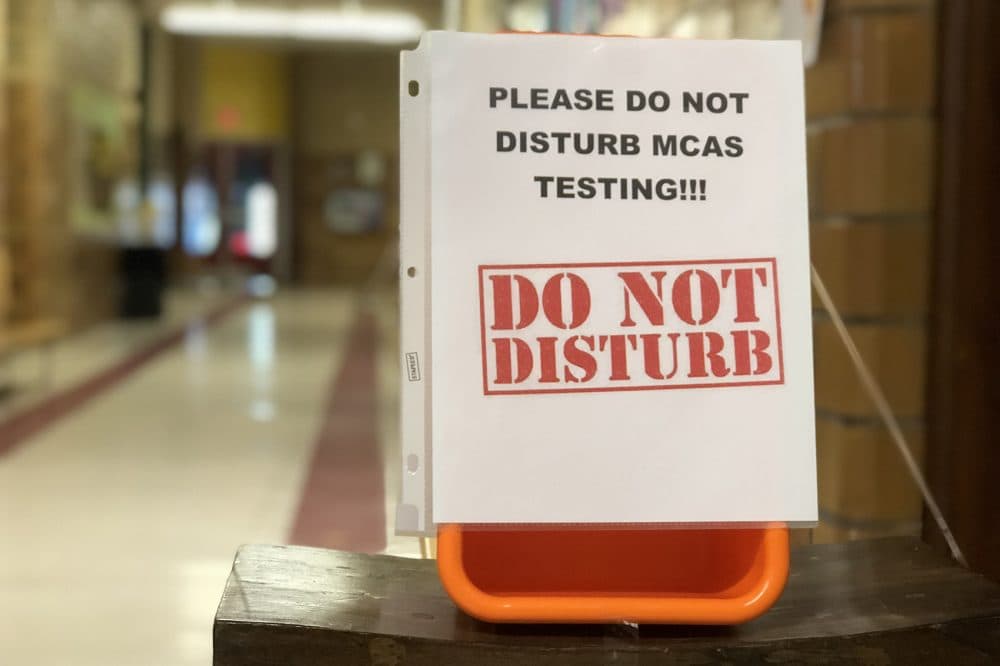 More than ever, we need to keep our solidarity, raise high demands at the bargaining table, and use our collective power to win economic justice for our members and all workers.
 
We are also keeping up the fight against high-stakes testing. In 

this link

, you can listen to MTA President-elect Merrie Najimy, an elementary school teacher in Concord, speak to the devastating impact of testing on students, the racist structures of our accountability system, and the ways that we are fighting for our students and our future. Deb McCarthy, president of the Hull Teachers Association, 

was also interviewed

 for the WBUR education series. With leaders like these, I have tremendous confidence in the future of the MTA.


Solidarity,
 
Barbara