MLK: Labor Movement Transformed Misery into Hope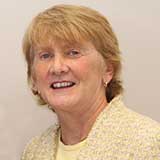 Barbara Madeloni, President

---
Greetings,
Fifty years ago today, as Dr. Martin Luther King Jr. visited Memphis to support sanitation workers who were on strike, he was shot and killed. King was in Memphis because he understood the centrality of labor to the fight for racial and economic justice. He said, "The labor movement was the principal force that transformed misery and despair into hope and progress."
We see that force at work today, as educators across the country are striking to demand the funding and respect that they and their students deserve. It is beautiful and inspiring to see educators claiming their voices and their collective power. It is an amazing experience to be a part of a movement rising to make a better world.
We at the MTA knew our power and experienced the deep joy of collective action when we defeated the attempt to lift the cap on charter schools. We have a lot of work ahead of us - in the day-to-day work of reclaiming our workplaces and on the wider terrain of winning battles in our communities and at the State House. We need to continue to gather ourselves and our courage to rise up together to claim the world we want, not the world as given.
Here are some issues percolating, some places to get information, and some actions to take. Talk to each other. Read Secrets of a Successful Organizer, available for free from Ari Mercado at amercado@massteacher.org. Rise up.
Organize Against High-Stakes Testing
Spring testing season is here. I knew that when I heard from a teacher in Newton whose student sat crying through the MCAS after his dog was hit by a car that morning. And then I heard from a parent who is opting out her child, who told of students being made to sit in silence staring at a wall for an hour when they refused the tests. Here's her story.
We know these tests do not do what they purport to accomplish. They are a sham. And we know that they create situations in which we are told to deny the very thing that makes education possible and meaningful: our relationships. Come to a meeting of the high-stakes testing group in Worcester at 10:30 a.m. this Sunday to organize with fellow educators and parents to stop the madness.
Funding Cuts and Austerity Budgets
From Plymouth to UMass Boston and across the state, the underfunding of our public schools and colleges continues at an alarming pace.
We need to campaign for and win the Fair Share Amendment to fully fund our public schools and colleges. And, as Dr. King would remind us, we need to fight for economic justice for all. Join the effort to win the Fair Share Amendment, paid family and medical leave and a $15 minimum wage for all workers by going here to the Raise Up Massachusetts website.
You can also join the Tax Day Rally to support the People's Budget. The rally will be held at noon on Saturday, April 14, on Cambridge Common.
Support Adjuncts
We have an opportunity to win a key piece of our legislative agenda if we all act now. Legislation that would provide health insurance to adjunct faculty at community colleges, at state universities and on all of the UMass campuses needs your vocal support. Go here for links to sending an e-mail or making a phone call to your legislators urging them to support this overdue piece of legislation. Our sisters and brothers who are adjuncts have a right to health care. Let's help them win this.
More Screenings of 'Backpack Full of Cash'
Mark your calendars for screenings of the film Backpack Full of Cash and be sure to invite parents, students and community members to attend. This is an opportunity to educate the community about the forces seeking to undermine public education and to begin to claim our vision for public education. Go here for information about a screening in Framingham on April 24 and here for information about a screening in Northampton on May 2.
The legacy of Dr. King is a radical message that we must join in coalitions to demand and win a better world for ourselves and our future. It is a legacy of risk-taking and courage - of taking a clear stand for justice. Let's live that legacy.
Solidarity,
Barbara