Students Are Reshaping Our World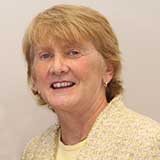 Barbara Madeloni, President

---
Greetings,
Educators know the amazing capacity of young people to say and do things that reshape our assumptions about them and the world. This week, thousands of young people joined in collective action to reshape our world. School walkouts to end gun violence took place from Chicopee to Boston, from Orange to Westborough, from Northampton to Northborough.
The students' message — "We do not accept the world as given but will organize to make a better world" — is one for us to pick up and carry as unionists and educators. Go here to see some of the actions that have taken place around the state.
Join the students and the MTA at March for Our Lives rallies on March 24 as we continue to build the movement to end gun violence. There are rallies scheduled for Boston, Northampton, Worcester and Beverly. Go here to learn more.
Making a Better World: Paid Family and Medical Leave and a $15 Minimum Wage
The MTA is working with Raise Up Massachusetts coalition partners to pass legislation that would guarantee paid family and medical leave and increase the minimum wage to $15 an hour by 2021. We need you to help us win this legislation by letting your state senators and representatives know how much this matters to our members, our students and their families.
Raise Up Massachusetts is holding community briefings this month to tell our stories and share our commitment to this legislation. Sign Up and Show Up! Go here to register.
Lawrence: March 17, 1-3 p.m., Lawrence Public Library
Worcester: March 20, 5:30-7:30 p.m., Belmont A.M.E. Zion Church
Boston: March 20, 6-8 p.m., St. Paul's Church
Springfield: March 27, 5:30- 7:30 p.m., South Congregational Church
Here's another way to help. Join us in calling voters and asking them to help us contact legislators on these important pieces of legislation. Call Paul McClory in the MTA Grassroots Campaigns Division at 617.921.8693 for more information.
Solidarity Call: Support Bus Drivers and Monitors in Holyoke
Holyoke is attempting to eliminate union jobs by contracting with a different vendor for school transportation by van and minibus. These union workers provide a critical service, keeping students safe and developing trust with the students and families who have counted on them for years. Now they are being undermined by union-busting tactics.
Members are asked to attend the next Holyoke School Committee meeting on Monday, March 19, as a statement of support for these workers. The meeting will be held at the Dean Technical High School, 1045 Main St., beginning at 6 p.m. You can further help our United Food and Commercial Workers sisters and brothers by signing and sharing this petition.
High-Stakes Testing Is a Charade: Hear Daniel Koretz Tell Us Why
It's not like educators don't already know that the high-stakes use of testing is dangerous and disconnected from meaningful teaching and learning. But in The Testing Charade: Pretending to Make Schools Better, Harvard professor Daniel Koretz summons the data to show exactly how and why we need to end this charade. You can hear him speak on Thursday, March 22, at 6 p.m. at the Church on the Hill in Boston. The event is free, but registration is required. Go here for more information.
Solidarity,
Barbara