Your collective power did it! GIC vote reversed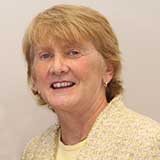 Barbara Madeloni, President

---
Greetings,
You did it!
You exercised your collective power and won a quick reversal of a bad vote by the Group Insurance Commission to eliminate health insurance carriers that serve about 200,000 state and municipal employees.
That 8-5 vote occurred on Jan. 18 — with virtually no notice or opportunity for public input. And you were angry.
Exactly two weeks later — this morning — the GIC voted unanimously to undo that decision.
This is a huge victory. This is what union power looks like. Savor the victory, but don't put your union solidarity or your voice on ice because you'll need both of them again in the near future to stand up for your health care benefits, your rights, and a fair and transparent process.
The reaction to the GIC's initial vote was swift and fierce. Thousands of MTA members and other public employees called elected officials, even temporarily shutting down the governor's phone line. Others sent e-mails and hundreds attended regional hearings.
Even after the governor and the GIC signaled they were preparing to back down, we weren't leaving anything to chance. We moved ahead with a rally at the Boston Teachers Union Hall on Tuesday evening. More than 500 of you battled your way through Boston traffic to demand that the governor and his appointed GIC do the right thing.
At that rally, we heard story after story about how much you value your health insurance and how distressed you were to learn of the lightning speed with which the GIC was ready to make drastic changes in the system that you and your families count on.
The Legislature then held an oversight hearing on Wednesday at which I, other union leaders and legislators attacked the process and questioned the wisdom of the decision. The stage was set for the commissioners to reverse course this morning. And they did.
But don't go away. The next debate will be over plan design changes — such as possible increases in co-pays and deductibles and changes in plan features.
More details about all this — including information about what you can do to support bills to guarantee more labor representation on the GIC — will be coming soon, but I wanted you to know the good news today. As the crowd chanted loudly at the BTU Hall: "When we fight, we win!"
Recess Helps Kids
MTA-backed legislation that would guarantee students in kindergarten through fifth grade 20 minutes of recess a day is stuck in the Joint Committee on Education, where it could die if it's not acted on. We need members to flex their collective muscles again to get the legislation out of committee.
Rep. Alice Peisch (D-Wellesley), co-chair of the committee, needs to hear from educators and parents about how valuable recess is for students' social, emotional and physical health. Call her at 617-722-2070. Tell her you are calling her because she is a committee chair and urge her to support H. 235 by releasing it with a favorable report.
Solidarity,
Barbara