Say NO to Layoffs and YES to Unions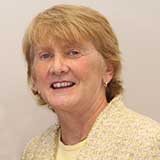 Barbara Madeloni, President

---
Greetings,
The constant assaults on public education, unions and working people require us to mobilize and fight back, which we did recently with remarkable success against undemocratic decisions made by the Group Insurance Commission. Our goal is to translate these defensive victories into offensive wins - into the schools and colleges our communities deserve and the working conditions and communities we all deserve. In the weeks ahead, we will be fighting defensive battles such as the one now going on in Everett. But we also have a number of opportunities to assert our vision, commitment and solidarity to fight forward. Our anger fueled our GIC win. Let's have our idealism fuel these actions.
Everett Educators and Community Say NO to Layoffs
Right now in Everett, educators are fighting the mid-year layoffs of 110 teachers and staff. Everett Teachers Association members, students and other community residents showed up Monday night to express their outrage. They will be out in force again on Monday, Feb. 12, urging the Everett City Council to take action to stop these layoffs. The ETA is asking members and other supporters to hold signs outside City Hall starting at 2:30 p.m. and continue in shifts until the City Council meeting begins at 7 p.m. The strong pushback reveals the shared values of the community in fighting with educators for public education.
Read about mid-year layoffs RSVP on Facebook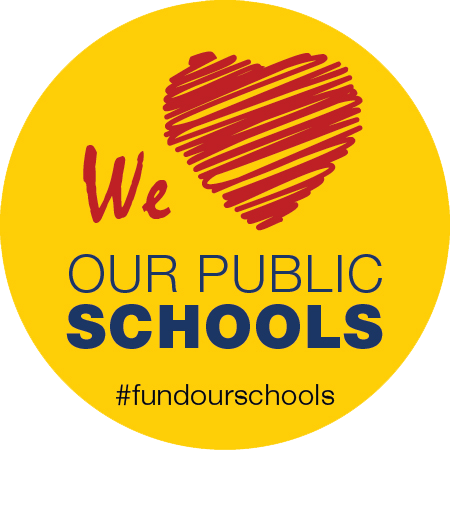 Valentine's Day: We Love Our Public Schools and Colleges
Tired of having public education and educators disparaged? Want to tell the real story of the amazing work that you and your colleagues do every day - in spite of ridiculous mandates and austerity budgets? Wear one of the "We (Heart) Our Public Schools" or "We (Heart) Our Public Colleges" stickers created by the MTA and available in our regional offices. Be sure to ask your local president or building rep to get the stickers to you. On Valentine's Day, wear red for public ed and a sticker. Take pictures and post them on social media to declare your love for public education and make your demand that elected officials #fundourschools.
You Can't Scare Me - I'm Sticking with the Union!
On Monday, Feb. 26, the U.S. Supreme Court will hear Janus v. AFSCME, a case backed by the same corporate CEOs and billionaires who brought us Question 2 and other anti-union privatization efforts. The answer to this case can be found in member activism and union solidarity. Join union members across the state for a Working People's Day of Action on Feb. 26 and declare your commitment to your right to negotiate collectively and organize on behalf of yourself, your students and your community. Wear stickers, attend rallies, hold a walk-in.
Stickers are being shipped to our regional offices late this week. Your local president will be sharing information and distributing stickers. Go here for more information and for fliers promoting Day of Action events in different regions. This is your chance to declare loudly, clearly and joyfully: "I'm sticking with the union, 'til the day I die."
GIC Victory Opens Path for Transparency and Voice
Your efforts to push back on the undemocratic decisions of the GIC were successful. After reinstating the carriers that had been eliminated, the GIC voted unanimously to approve plan designs this week. Labor commissioners supported the changes because they were favorable to members in some cases and did no harm in others. These are critical victories. By pushing back as we did, we have set the stage for our demands to establish new rules for transparent decision-making and to increase the voice of employees on issues that affect us. When these demands are developed, the MTA will be asking for your help to win their enactment at the GIC and in the State House.
Labor in the Age of Trump: Fighting the Right-Wing Agenda
Join labor activists on March 2 and 3 at the University of Massachusetts Amherst for a free conference on how to organize under the Trump presidency. Speakers include Nancy MacLean, Bill Fletcher, Sarah Jaffe, Gordon Lafer and more, including the MTA's own Deb McCarthy. Friday's speakers will present papers; Saturday's speakers will join labor and community activists in a series of workshops to discuss how to respond to the challenges we face. The conference is free and includes lunch.
When we fight, we win. Let's keep fighting.
Solidarity,

Barbara