Demonstrators demand that UMass trustees save jobs and programs
---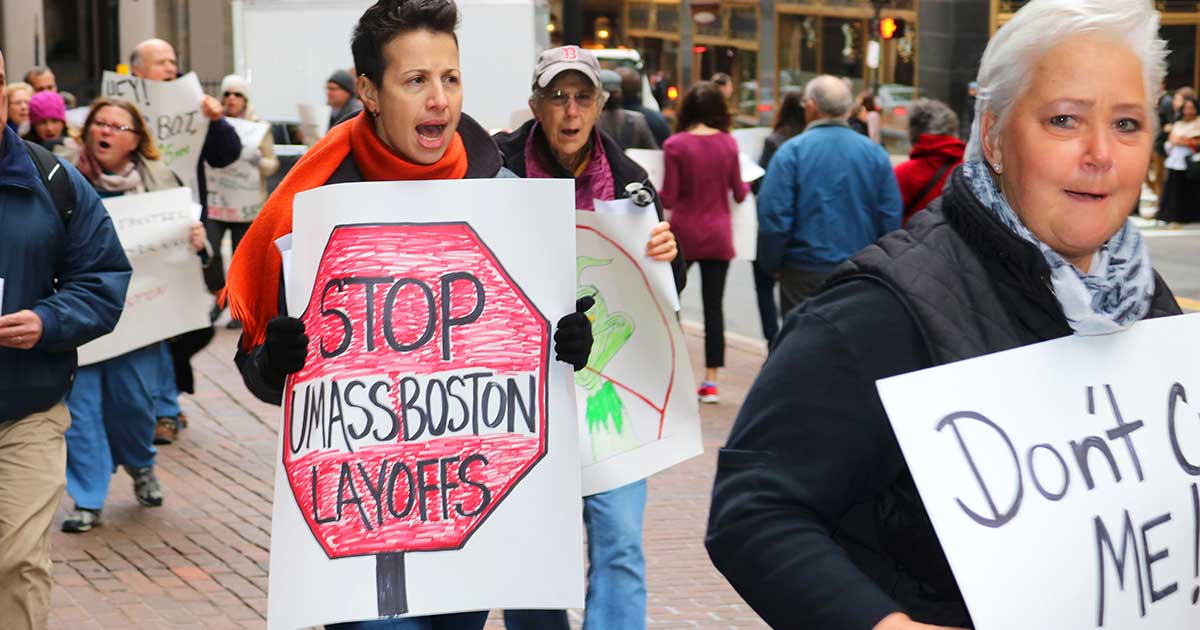 More than 50 demonstrators marched outside a University of Massachusetts Board of Trustees finance committee meeting in Boston today to protest layoffs and budget cuts at UMass Boston while activists inside demanded that the trustees use $5 million from a $96 million unrestricted reserve fund to save the jobs and programs at risk.
"We cannot move forward by destroying our university and what it stands for," said Juan Pablo Blanco, a UMass Boston graduate student.
Blanco and Maddi Walker, a sophomore at UMass Boston, are both student organizers with PHENOM, the Public Higher Education Network of Massachusetts. They spoke during the public comment portion at the meeting of the trustees' Committee on Administration and Finance.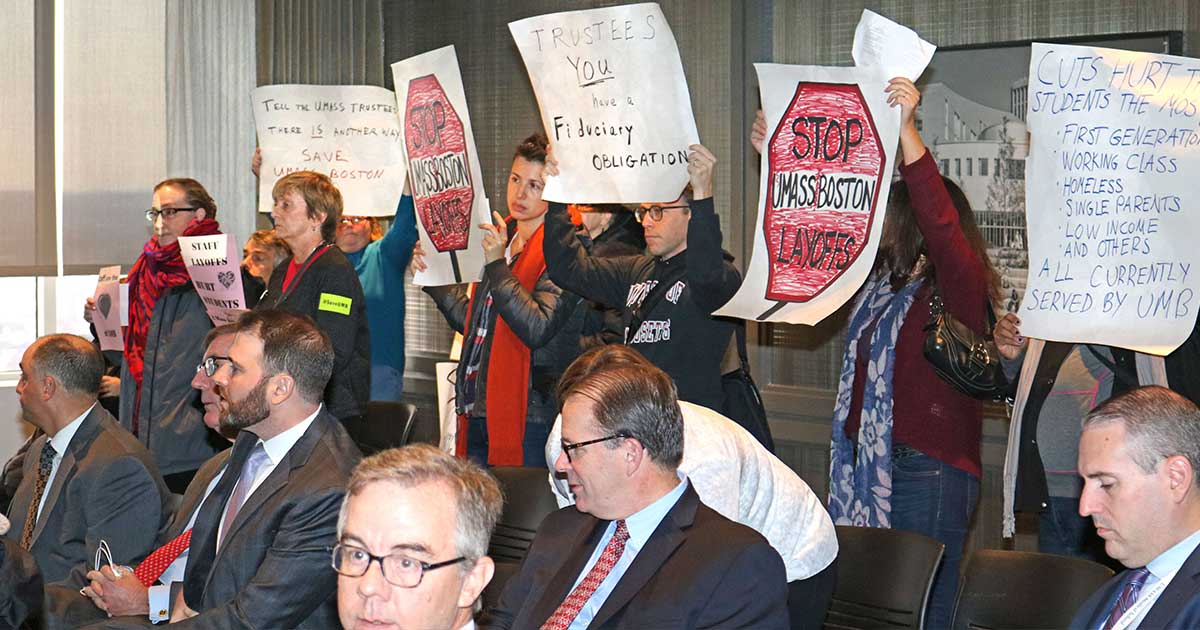 The trustees are pushing UMass Boston to make deep budget cuts in order to address a deficit brought on by construction that is underway to repair present structures that are crumbling and add new ones.
Blanco pointed out that previous members of the UMass Board of Trustees approved all of the plans for the work.
"Just as we are being made to pay for the mistakes of those who came before us, I implore you to do the same," Blanco told the trustees who attended the meeting.
Leaders of UMass Boston's Classified Staff Union and Professional Staff Union requested that the trustees use funds from the central reserve fund to address immediate budget needs to avoid laying off employees. More than 35 PSU and CSU members recently received layoff notices, and eight child-care workers were laid off in July.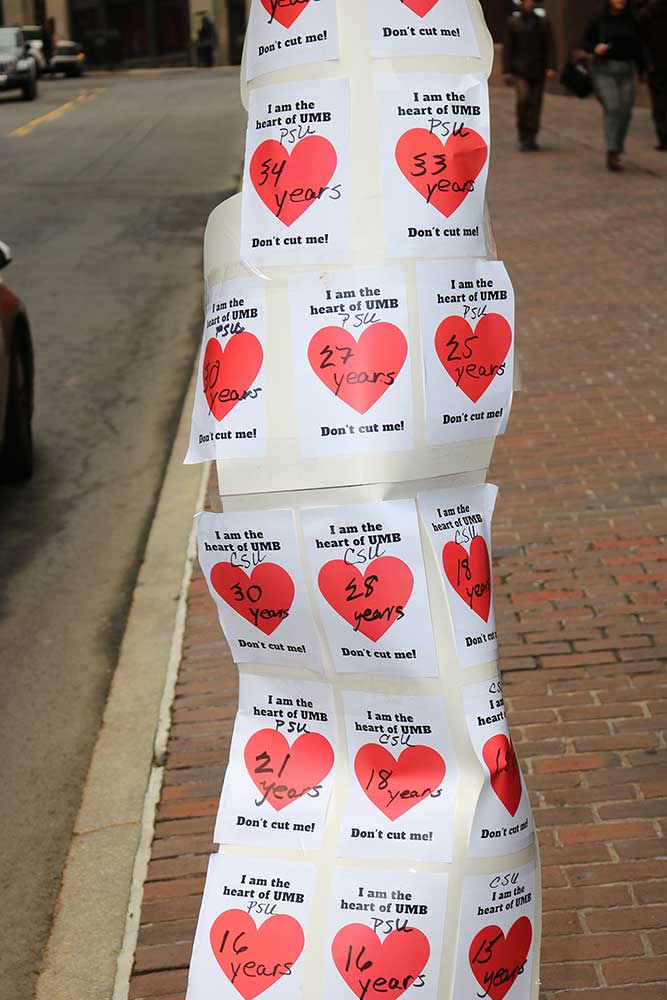 Approximately 50 employees, representing 500 years of service to UMass Boston, are being cut from the campus, and more job losses are expected.
UMass Boston students, staff and faculty members who went into the meeting holding signs about the harm being done by cuts could not get trustees to commit to any plan — or even to discuss the use of reserve funds to save jobs and programs.
Campus activists acknowledged that the $5 million is a short-term solution, but noted that it would provide time to develop a strategy for addressing the cost of necessary construction at UMass Boston without harming the school's mission.
The UMass Boston coalition also asked the trustees to publicly endorse the Fair Share Amendment headed to the 2018 state ballot. That initiative would raise roughly $2 billion annually for public education and transportation through a 4 percent tax on annual income above $1 million.
The Boston campus is the most ethnically and racially diverse within the UMass system, and it has the most first-generation college students. UMass Boston is the only public research university in the city.
Walker told the trustees that her student aid has been cut, forcing her to reduce her volunteer activities on campus projects and instead work two jobs to pay for her education. She said her class sizes have grown and the sense of community on campus has shrunk.
"This is becoming a narrative of lost opportunity," she said.