ESPs testify in favor of bills raising minimum wage to $15
---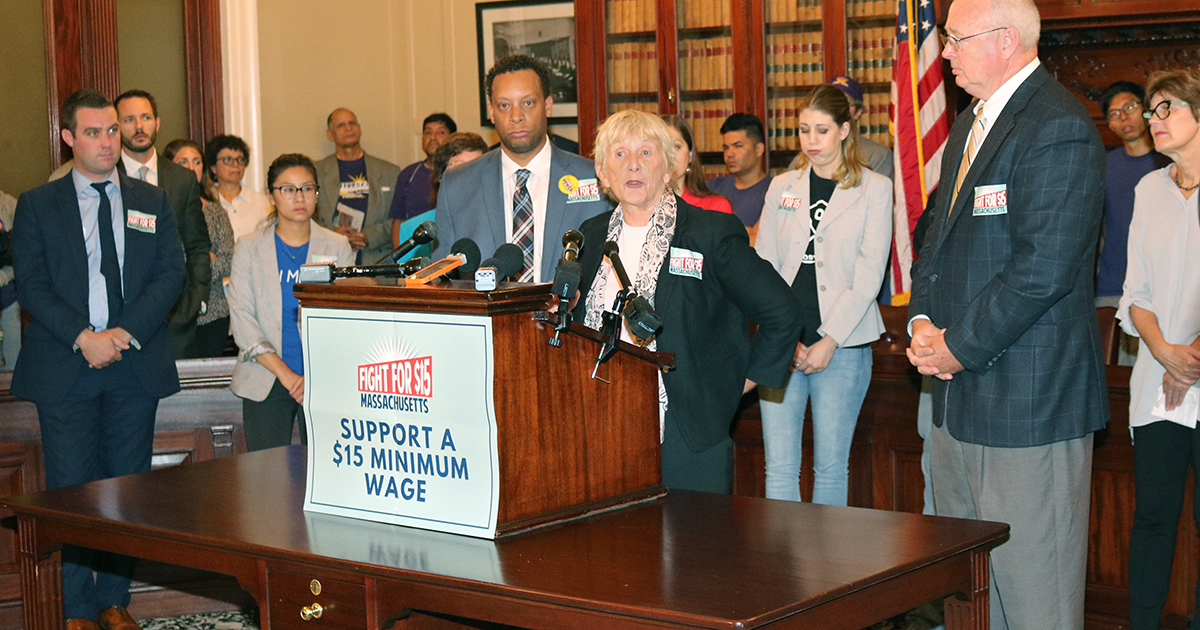 Educators joined other workers, business owners, economists, students and community activists at the State House today to support legislation that would boost the state's minimum wage to $15 per hour by 2021.
"I am making the same amount of money now as I did in 1985 when I was a dental assistant," Malden paraeducator Sharon Solano told the Legislature's Joint Committee on Labor and Workforce Development. "We need compensation aligned with our responsibilities."
"I am making the same amount of money now as I did in 1985 when I was a dental assistant."

Sharon Solano
Solano and Worcester paraeducator Deborah Young both testified before the committee. They were supported by fellow education support professionals who came from around the state to attend the hearing.
Many MTA members also visited legislators to seek their support for H. 2365 and S. 1004, both of which are backed by the Raise Up Massachusetts coalition, of which the association is a member.
The ESPs explained how their jobs have changed over the years.
"We are co-teaching," Solano said. "We're not just tying shoes and wiping noses."
MTA President Barbara Madeloni also testified, explaining that the bills are significant in their inclusion of public employees in a state minimum wage increase. The last Massachusetts minimum wage hike — to $11 per hour — did not include public employees.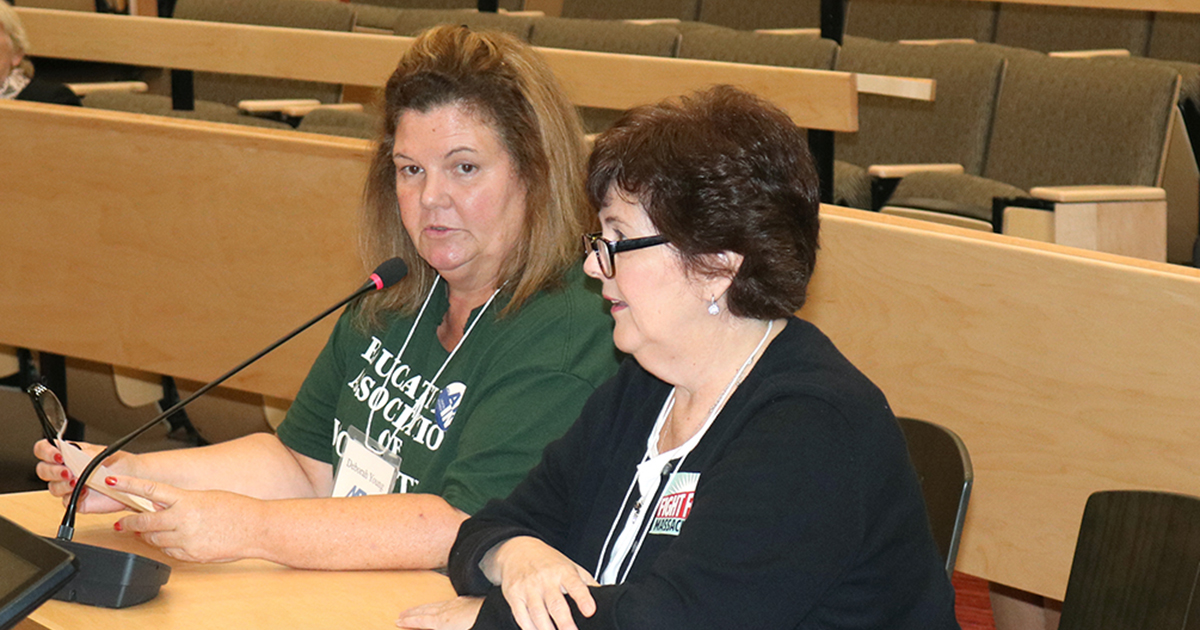 Madeloni pointed out that there are more than 30 school districts with salary steps below $11 per hour and more than 100 districts in which some employees make less than $15 per hour.
"The educators working most closely with the neediest students are in some cases not making a living wage. That is an outrage," Madeloni said.
Educators also see firsthand the impact that economic insecurity has on students, which is key to why the MTA strongly supports measures to improve wages for families now struggling with poverty.
Young, who works with special needs students in the Worcester Public Schools, told the panel that she loves her job and is dedicated to her students. She relayed the financial hardships she faced when an illness forced her to take a leave of absence, telling legislators, "I was crushed."
Raise Up Massachusetts — which is made up of numerous community, labor and faith groups — is tackling the minimum wage effort not only with legislation, but also with a ballot initiative in case the proposal stalls or fails in the Legislature.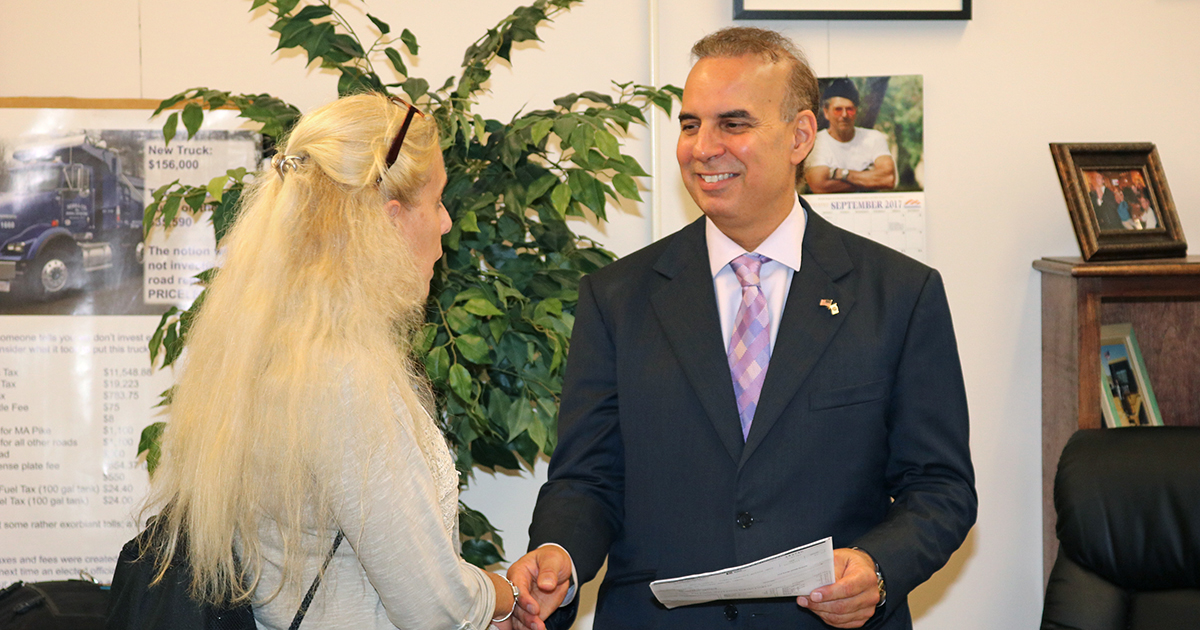 According to state Representative Dan Donahue, D-Worcester, the lead sponsor of H. 2365, approximately 932,000 low-wage workers in Massachusetts would benefit from an increase in the minimum wage to $15.
Several business groups, including Business for a Fair Minimum Wage and the Alliance for Business Leadership, dismissed the argument that increasing the minimum wage would kill job growth in the state.
A panel of economists testified along the same lines, stating that a growing economy such as the one in Massachusetts supports an increase in the minimum wage.
Anabel Santiago of Raise Up told the legislators that increasing the minimum wage to $15 per hour by 2021 is "not an unsubstantiated request."
Rather, Santiago said, "It is a necessity."