Bargaining Summit
MTA Bargaining Summits help locals across the state transform their negotiations and win strong contracts through democratized bargaining. The summits help MTA locals maximize their members' involvement and assert their members' collective power through Contract Action Teams.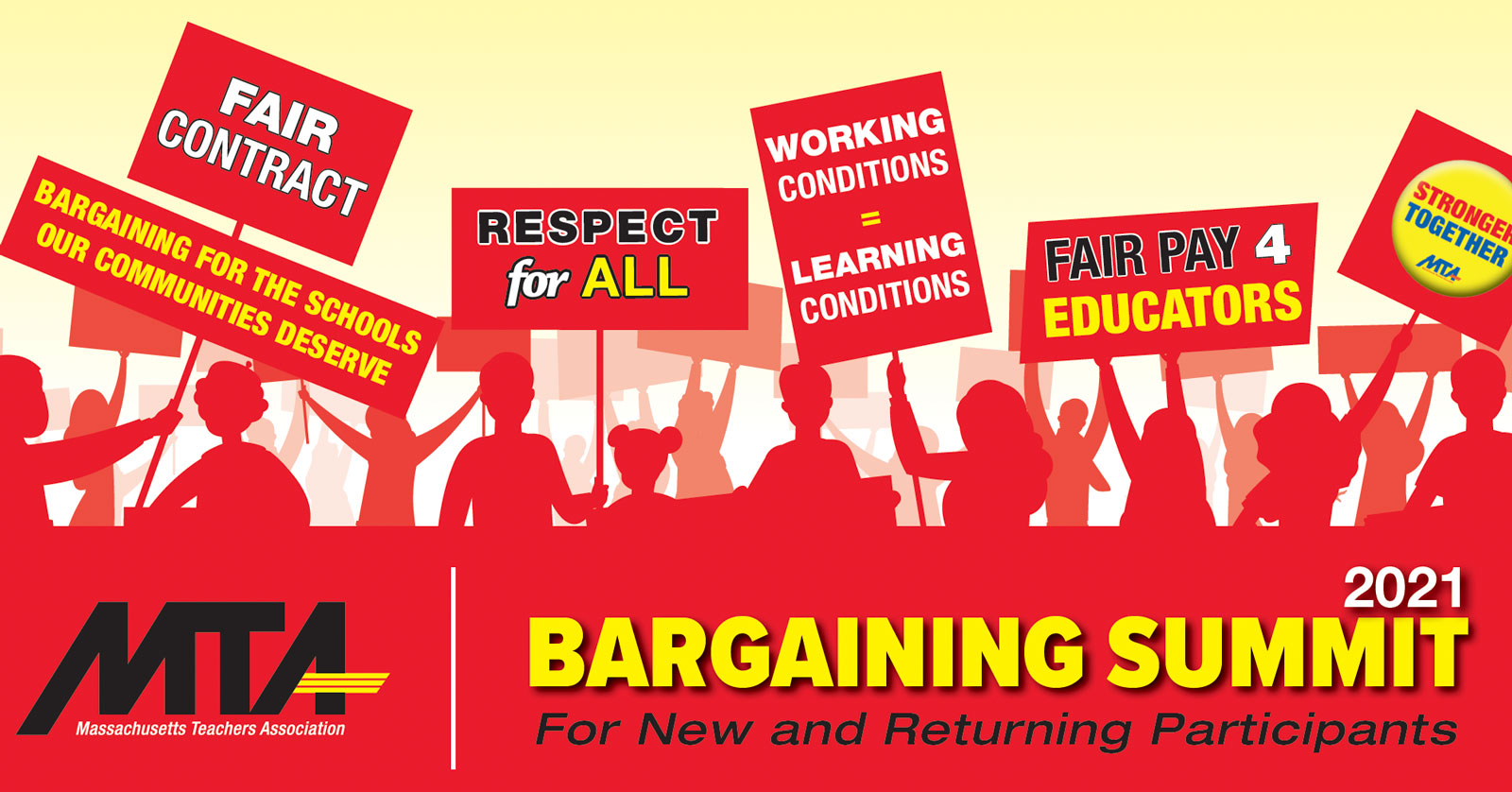 The MTA Bargaining Summit brings local associations even further toward maximizing bargaining power and union strength.
The annual event allows MTA members to explore the exciting possibilities of coalition and coordinated bargaining, as well as learn how to strategize and work in solidarity with members and education stakeholders to shift the balance of power and win on the issues that are important to us, our students and our communities.