Bargaining Summit
MTA Bargaining Summits help locals across the state transform their negotiations and win strong contracts through democratized bargaining. The summits help MTA locals maximize their members' involvement and assert their members' collective power through Contract Action Teams.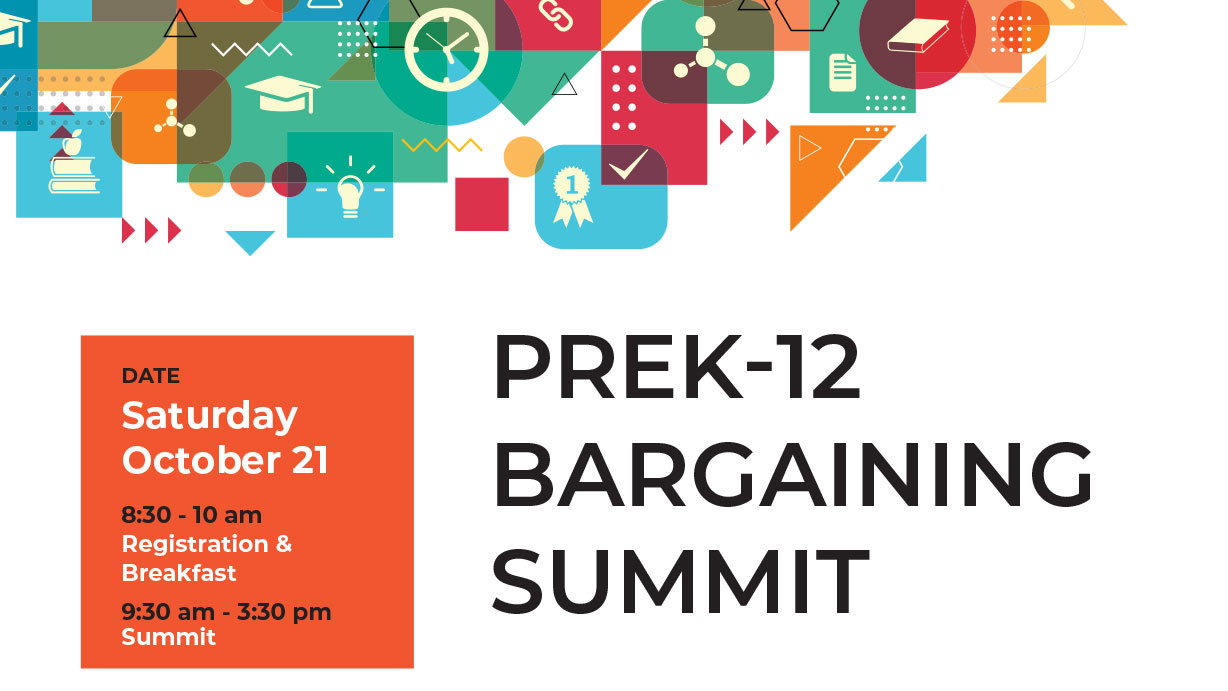 Saturday, October 21 8:30 am - 10 am Registration & Breakfast 9:30 am - 3:30 pm Summit
Southbridge Hotel and Conference Center 14 Mechanic St. Southbridge, MA 01550
Over the past few years, MTA members have achieved significant settlements, worked through some of the most challenging years in education, and won millions in new funding for our schools. The 2023 MTA Bargaining Summit will help bargaining teams plan where to go next at the bargaining table and in our communities.
Build Strategic Campaigns to make big wins.
Build our union by building strong and capable Contract Action Teams.
Incorporate strategies from democratized and expanded bargaining and Bargaining for the Common Good to be bolder and broader in our bargaining demands.
Organize with community partners and other unions.
All members are welcome, but the event is designed to support local bargaining teams! This summit is for all MTA Prek-12 bargaining units, no matter where you are in the bargaining cycle.