Life amid coronavirus: How we're coping
'These are hard times for everybody'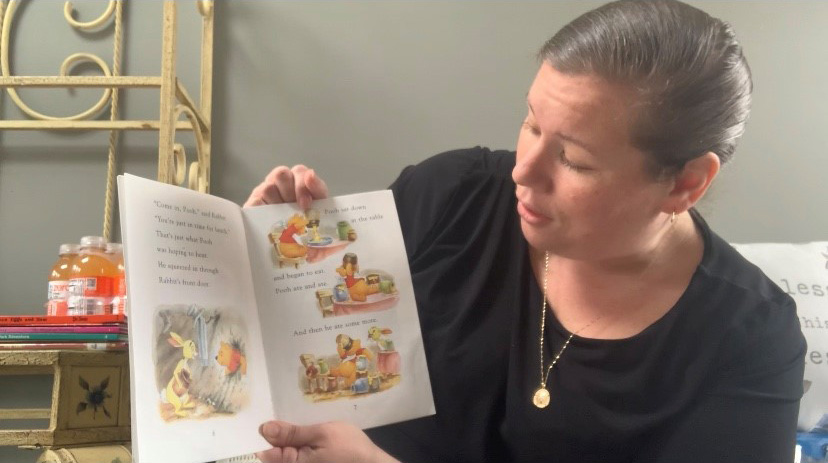 Every member has insights to offer about education in the COVID-19 era. Here are just a few of the stories that active members have shared as remote learning was beginning to roll out.
Click here to read stories shared by MTA Retired members. 
"I can't even imagine a parent with no background in education trying to manage." —  Jenn Belden, reading intervention specialist and mother of four young children
Jenn Belden is an eighth grade reading intervention teacher at the Forest Park Middle School in Springfield. She has a one-year-old and three children enrolled in the Southwick-Tolland-Granville Regional School District in grades 4, 3 and 1. Like many, she faces the challenge of trying to take care of your own children while also doing her job.
My third grader got some very specific assignments and I told his teacher, 'Jake isn't going to be able to get all this done.' She said, 'Don't worry about it.' I have an impressive schedule on the wall for the following three days for my three kids. [Aside to a child: 'Go get your list and work on your biome project.'] I can't even imagine a parent with no background in education trying to manage. A close friend in Longmeadow who has four children similar in age to mine said they get many emails a day. I think she may open one or two of them. She's so overwhelmed.
I called the families of my 80 students to check in on them to see how they were doing. I also used the time to reinforce the message to get the packets and do the reading. [Springfield administrators prepared packets for students by grade level and distributed them and the food distribution sites.] I told my students if you can, get on iReady and practice some skills. [Aside to child: 'Jonah, go put some clean clothes on please.'] 
The parents were appreciative to get something personal. Parents want to know that a plan is being made. Most of all they need to hear the message, 'Be calm while we get through this.'
There's always inequity in a city like Springfield, where well above 90 percent of the students are low-income. At my house we have two computers for the five of us and a good internet connection. ["Baby girl, please go check on your baby brother."] We have five bookcases filled with books and multiple devices for downloading and reading books. Those aren't the things low-income families generally have. It's not that they don't care about reading, it's that if you have $20 you can spend on food or books, guess what, you have to feed your kids.
I worry about my students. I want to let them know that I care about them. There's an entire generation of kids that is going to miss a couple months of school. We will get through it somehow. Intervention teachers will have to work our butts off next year to help them catch up, and we will.
"I have about three students who complete work on academic programs on a daily basis out of 23." —  Donita Johnson, second-grade teacher, Rebecca Johnson School, Springfield
Being self-isolated myself is a lot to deal with. I miss my students. This past Friday, the alert went off on my phone, reminding me it was two students' birthdays. It made me emotional because I can't sing "Happy Birthday" to them. I happened to be texting back and forth with one of the parents on a communication app that we use at our school. She was one of the few who signed up for the app before schools were closed. On that day, I had a little breakdown. I told her I wanted to wish her son a happy birthday. She shared that she appreciated me remembering him on his birthday and that he misses me, too. I have about three students who complete work on academic programs on a daily basis out of 23. I'm not sure why more of them aren't going on, but I know they are dealing with a lot. They could be going through a difficult time. With them being my babies, I worry about them and will start reaching out to them by phone.
" It was spray and wipe, spray and wipe again — all the chairs, desks, windowsills." —John Christian, president of Mansfield Building and Grounds Association
It was generally business as usual before we closed. After we closed, everything changed. We worked in pairs to go into each classroom, spending one-and-a-half to two hours in each room, spraying everything down. It was spray and wipe, spray and wipe again — all the chairs, desks, windowsills. It was almost like a summer cleaning, except that we didn't move everything out of the room since the students may be coming back. After that we also stripped all the hallways. Our custodians have been beyond excellent. They've done exactly what's been asked without question. If Teresa [Teresa Murphy, the district superintendent] needs something to be done, we do it — even before this happened. When some of the kitchen staff were out sick with the flu earlier this year, she asked for volunteers to help serve lunches. Four of our guys and one of our girls said, "Sure, we can do that." These are hard times for everybody. My vice president has three little ones at home, and others also have kids. Teresa was very flexible. She let us change our hours. Now that the buildings are closed, we are working three days a week and staying home the other two. It's been a challenge but we're getting through it.
"I'm approaching this with as much enthusiasm as I can." — Amy Morin, specialized instructional assistant, Maria Hastings Elementary School, a member of the Lexington Education Association Executive Board and parent to a 10 and 12-year-old 
I'm approaching this with as much enthusiasm as I can. I've been reaching out to my teachers to ask how I can help, and I've been encouraging the other Unit C members to reach out to their teams. We have folders on Google that have fun things the kids can do to help them. I spent a good part of yesterday with my own ideas for my student for math, writing, reading and social skills, things his family can do to help him. For example, he could write down a recipe with parental help. I shared my ideas with the special education teacher so she can communicate to the parents. I also videotaped myself reading to them and uploaded that to Seesaw, where the whole class could watch it.  It's challenging to work and also help my own kids at home. [Morin has a 12-year-old son and 10-year-old hearing-impaired daughter.] They got a week's worth of assignments that are due Friday. They were anxious they would have to complete them all. I told them they didn't have to do everything. I've also been part of a lot of statewide ESP calls. Every week we meet and go over what's going on. A common concern had been whether we were going to keep getting paid full time. So far, most of us have been. Our LEA E-Board was also very supportive. They voted that for Unit C members and those in Unit D making less than $18,000 a year, the union will take care of their dues for the rest of the year. The district has also been helpful. It not only made devices available to all students, but also to all staff. All three of us in my house have our own devices, which is really good. The inequities are clear. We are moving forward with remote learning, but I know that many poorer districts don't have the same capacity we have.
"I can assure you, no one in our school thinks this is a summer vacation." — Cathy Horkan, Northeast Teachers' Association president and a guidance counselor at the Northeast Metropolitan Regional Vocational High School in Wakefield
We have three core components we're trying to sort out — academic, vocational and counseling. It's a little easier to navigate the academic. Most are on Google Classroom and are continuing to use that forum. But how do you handle shop week? Our teachers are getting very creative, working with people in their industries to upload informative videos. But it's not ideal. Guidance counselors are always busy and overworked, but I am busier now than normally. I can assure you, no one in our school thinks this is a summer vacation. Teachers and all the staff are putting a tremendous amount of pressure on themselves. This has taken a real social and emotional toll on students. There's a lot of anxiety and depression. For a lot of our kids, life at home isn't great. School is a safe place to escape to. I am talking with them a lot about how they are doing, managing stressors. It has shifted from, "Let me help you get your work done" to more global issues. I ask them to think of a fun thing they did that day, or how they can help a neighbor. Our first week was really about connection — getting in touch with hard-to-reach kids and their families. Every week I send a newsletter to every parent and guardian. I've been doing a lot of Q&A's. I'm spending much more time working with families, not just kids, connecting them to resources. Parents are overwhelmed. There's a tremendous amount who are out of work and are nervous about finances. Normally working with families would just be a small component of the job. Our administration did an inventory of what students need. Every educator tried to develop a list. Administrators have been driving around to students' houses dropping off Chromebooks for last three days and setting up kids with hotspots. Our auxiliary staff have been dropping off breakfasts and lunches to their bus stops. Everyone's being flexible and doing what they can.