Educating in the COVID Era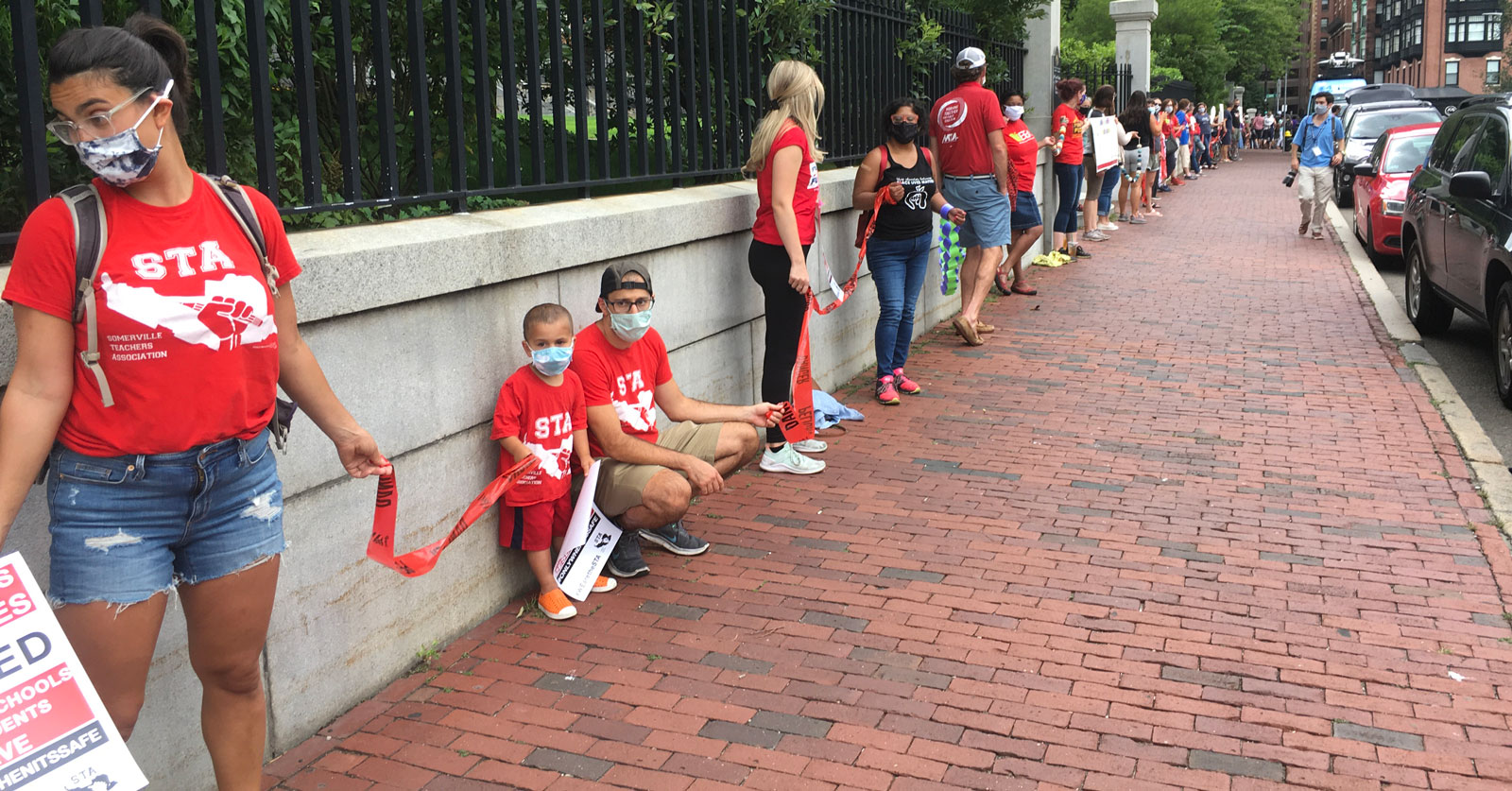 Breaking News
MTA Rejects DESE Guidance on Requiring Remote Teaching from Schools
"We are 100 percent behind any of our locals that choose to reject this recommendation"

MTA President Merrie Najimy
MTA President Merrie Najimy on DESE-issued guidance on educators working in school buildings during remote learning:
We reject the Department of Elementary and Secondary Education's recommendation that teachers be required to conduct remote instruction from their school buildings regardless of safety. It is paternalistic and punitive and has no bearing on the quality of education that the real experts — the educators — provide so masterfully.
This new guidance is clearly designed to force local educators' unions to agree to in-person learning regardless of the condition of the school buildings in their districts, indoor air quality, testing capabilities or area COVID-19 transmission rates.
Educators rally for safe learning conditions
Several hundred educators gathered outside the State House today chanting and cheering for a safe return to learning. "Stand up! Fight Back!" was one of the rallying cries as members of the MTA, AFT Massachusetts and the Boston Teachers Union — along with supporters from other unions and community allies — demanded that the governor require all school districts to open remotely until health and safety measures are met.
"Our members are longing to get back to in-person teaching and learning, and students are longing to see their educators and friends in person," said MTA President Merrie Najimy. "But our greatest obligation as educators is to protect the health and safety of our students as we educate them."
Higher education rallies target layoffs, cuts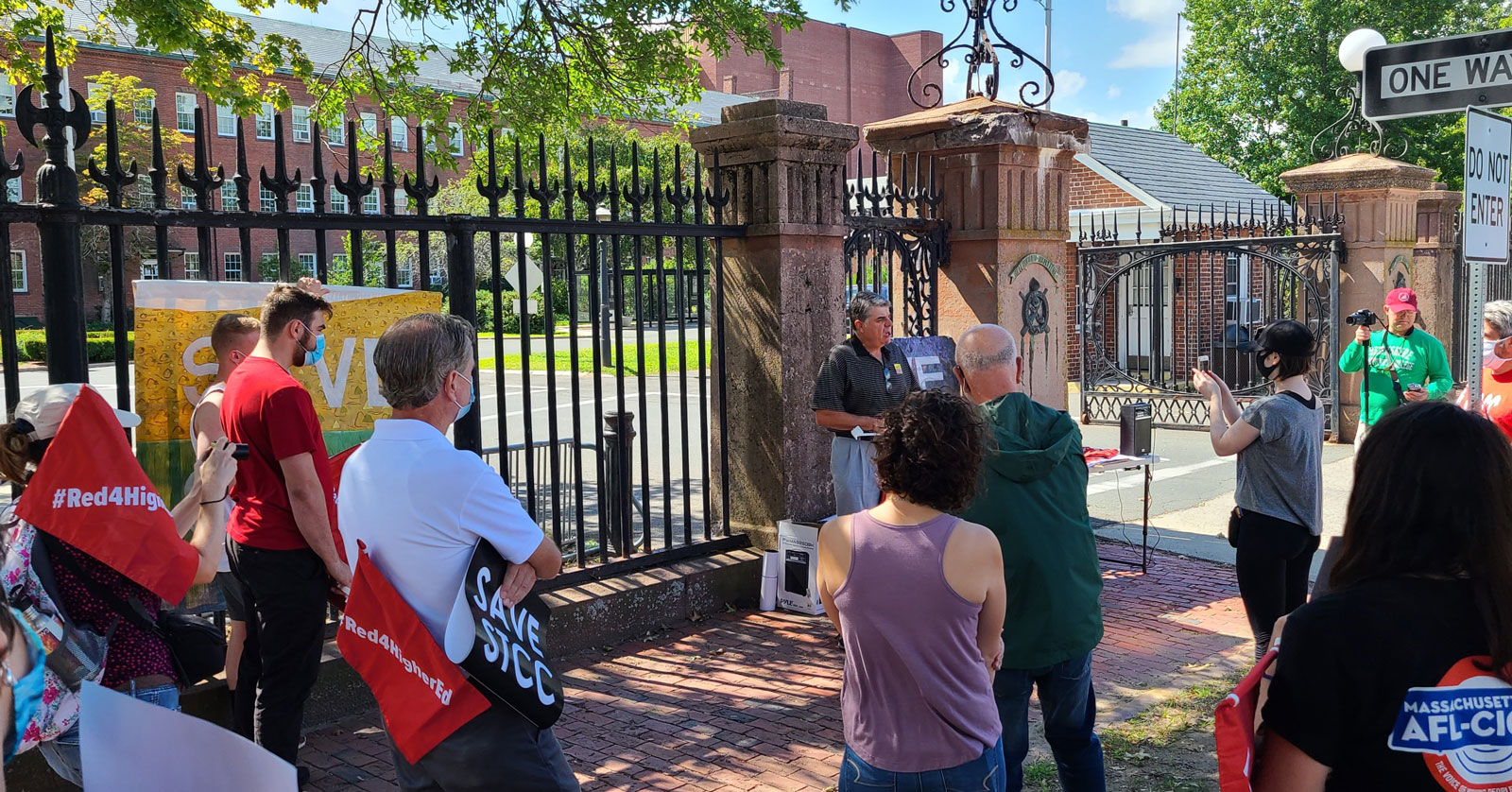 Students, staff and faculty members who are fighting back against budget cuts at public colleges and universities rallied on campuses across the state, drawing attention to the devastating loss of personnel and programs.
"When they talk about cutting staff, like student life counselors and librarians, and call them nonessential, I need to speak up," public higher education graduate Melody Rondeau told the crowd during a rally at Bristol Community College in Fall River.
Rondeau said she dropped out of high school and after six years decided that she needed to resume her education. She enrolled at Massasoit Community College, where she received the kind of support necessary to help a nontraditional student such as herself succeed. 
Legal Help
Get answers to frequently asked questions related to COVID-19 from the MTA's Legal Division.
Health and Safety Resources 
Coronavirus-Related Posts