GIC Member Annual Enrollment Information Sessions
---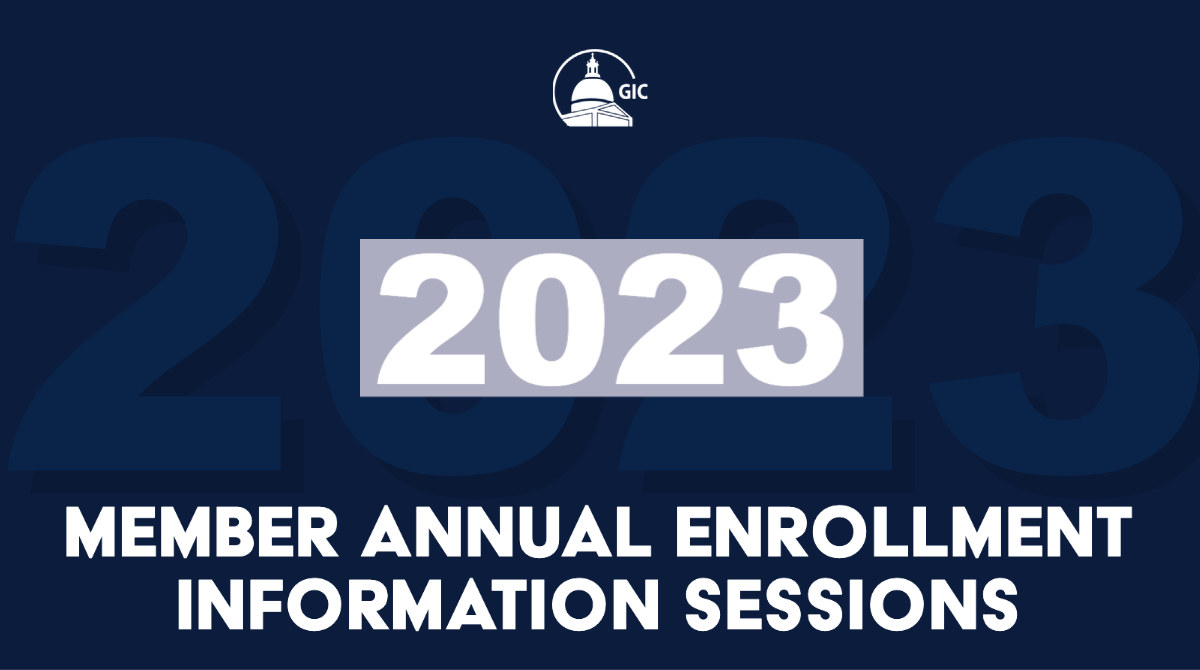 The Group Insurance Commission is holding annual enrollment information sessions on several dates in March. This is a chance to learn about upcoming benefit changes for the plan year beginning on July 1, 2023, with opportunities for Q&A.
The annual enrollment period is April 5 through May 3. Information sessions begin on March 14, and run through March 31. They will include time for questions and answers. Pre-registration is required.
GIC offerings include health, dental and vision benefits, life and long-term disability insurance and flexible spending accounts.
Information sessions are scheduled on the following dates:
March 14 at 10 a.m.
March 16 at 12 p.m,
March 21 at 5 p.m.
March 23 at 8:30 a.m.
March 31 at 12:30 p.m.
Visit the GIC website to register for an information session.