Resources for Black Lives Matter at School Week
---
Week of Action is February 1-5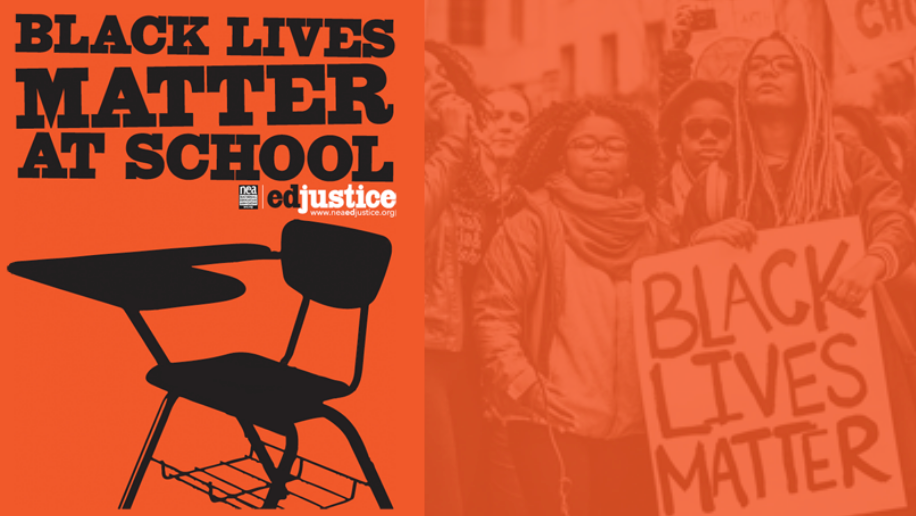 Every year, educators across the country participate in a week of action to promote racial equity and to counter racism and xenophobia in our schools.
This year, Black Lives Matter at School Week takes place from Monday, Feb. 1, to Friday, Feb. 5.
The effort is part of the national Black Lives Matter at School movement — which has been officially endorsed by the MTA Board of Directors. MTA President Merrie Najimy said that Black Lives Matter at School Week carries special significance.
"Over the past year, we watched in horror as the killings of Black and brown people were caught on camera," she said. "We were subjected to the appeals to racism by our past president's late-night Twitter rants — and we witnessed the insurrection at our Capitol by an out-of-control mob dominated by white supremacists. These events and more show us that our work as antiracist 'co-conspirators' is far from over.
"As educators and unionists," she continued, "we must actively build antiracist classrooms and anti-racist schools. The resources provided by Black Lives Matter at School Week organizers help us start to build the antiracist curricula to move toward that goal. In doing so, we make our educational institutions places that lift up and affirm our students' rich, complex identities. This is one way to build the schools our communities deserve, where Black Lives Matter, for real. Our students are depending on us."