MTA to hold combined Human and Civil Rights Awards ceremony in 2021
---
The MTA has canceled this year's Human and Civil Rights Awards dinner, which was scheduled for June 19. But this MTA tradition will continue, with honorees for 2020 and 2021 being recognized together at a combined event next year.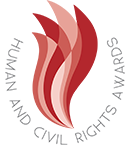 The MTA Human Relations Committee met in May and decided that rather than forgo the 2020 awards due to the coronavirus pandemic, MTA members would celebrate this year's honorees along with those who will be selected for 2021. The festivities are tentatively scheduled for Friday, June 18, 2021.
For decades, the MTA has been honoring those who are making the world a better place. The awards were established in 1983 to recognize individuals and groups working to advance civil rights and human relations.
The awards are named for two longtime MTA members whose lives and legacies reflect their extraordinary dedication, perseverance and idealism.
Louise Gaskins Lifetime Civil Rights Award
Named for Louise Gaskins, a pioneer for the involvement of women and people of color in education, the MTA and the NEA. Recipients embody the qualities of humility, leadership and tenacity that Gaskins has brought wherever she has served.
Kathleen Roberts Creative Leadership Award
Named for former MTA President Kathleen "Kay" Roberts, a leader whose commitment to service made her a tireless advocate for public education, communities and the education profession. Nominees for this award must exemplify the volunteerism and leadership that characterized Roberts' selfless contributions through political action, community organizing and mentoring.
If you wish to nominate an individual or a group for a 2021 HCR award, watch for an updated 2021 nomination form at massteacher.org/hcr.