We love our public schools and colleges
---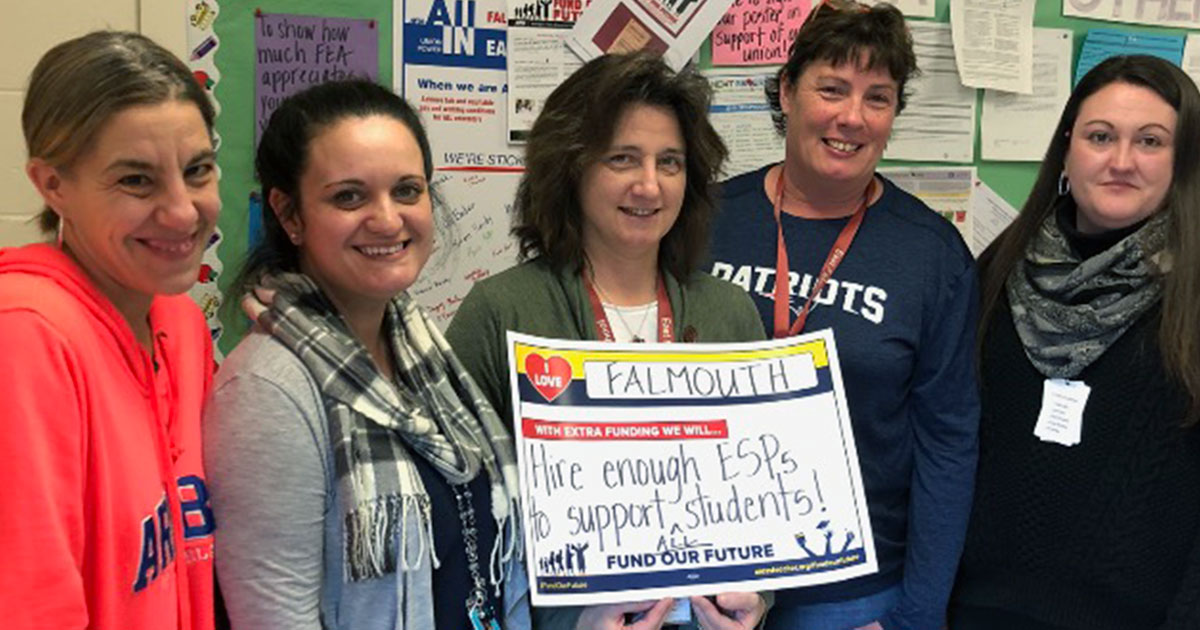 Celebrate Valentine's Day and share what additional state funding would mean for your school or college
This Valentine's Day show your love for our state's public schools and colleges and call on our elected leaders to #FundOurFuture.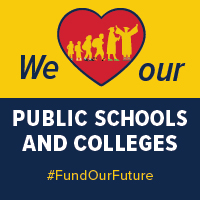 On Thursday, Feb. 14, wear a "We 'heart' our public schools and colleges" sticker, take a selfie and post on your social media outlet of choice with the hashtag, #FundOurFuture. Celebrate Valentine's Day and call attention to our grassroots campaign to increase state funding for public education by more than $1.5 billion a year — more than $1 billion for public schools and more than $500 million for public higher education.
This is a great opportunity for you and your fellow educators to share what you love about your public school or college — and how your students would benefit from additional funding.
Parents, students and community members are encouraged to participate. And don't forget to wear #RedforEd.