Tele-Town Hall on Gun Violence March 6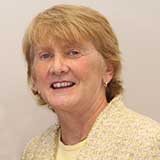 Barbara Madeloni, President

---
Greetings,
Lots of organizing for direct action this week, starting with the Working People's Day of Action on Monday and continuing through the week. I reported on Monday about some of the WPDA events that day and now want to share a link with some of the photos from other actions across the state and an op-ed by Massachusetts AFL-CIO President Steve Tolman and U.S. Senator Elizabeth Warren. Union strong!
I continue to be inspired by the leadership of students calling for an end to gun violence. Students in Pittsfield, Somerville and Somerset all walked out this week. The MTA has posted a web page with information about other planned actions and a link to legal guidance for members.
Our sisters and brothers in West Virginia — now in their second week on strike — are angry about a proposed settlement that did not include resolution of health insurance issues. All district schools remain closed today. You can read more here and go here to support a fund to help offset some of the costs of traveling to protest sites.
Tele-Town Hall on Organizing to End Gun Violence
Join me for a tele-town hall at 7 p.m. on Tuesday, March 6, to talk about how we can participate in the efforts to end gun violence. We will discuss how to support students when they walk out and about MTA mobilizing for the March 24 rallies. This is a critical moment to speak out and support student activists.
If the MTA has your phone number, you should be called within a few minutes of 7 p.m. on March 6. Just pick up your phone to participate. If you prefer, or if you do not receive a call, please call in.
The toll-free number and access code are as follows:
- Call-in number: (855) 756-7520
- Conference number (when prompted): 39055#
Higher Education Lobby Day
Monday, March 5, is Public Higher Education Advocacy Day. Join the Public Higher Education Network of Massachusetts — PHENOM — and allies in calling for increased funding, affordable public higher education, and fair wages and benefits for all faculty and staff.
Helping make the case for more funding, a new MassBudget report details the impact on students of the sharp drop in state support for public higher education. Between 2004 and 2016, the average student loan debt for graduates of Massachusetts' public four-year colleges and universities rose by 77 percent, more than in any other state except Delaware. This is one more reason we need the Fair Share Amendment, which will bring more funding to public higher education as well as to our preK-12 schools.
Danvers Backpack Full of Cash Screening
MTA members, parents and other North Shore residents are invited to a free screening of Backpack Full of Cash and discussion in Danvers on March 19. This important film exposes the privatizing forces behind high-stakes testing and charters. The screening is being co-sponsored by the Massachusetts Education Justice Alliance's North Shore coalition and area MTA local associations.
High-Stakes Testing Meeting
The monthly high-stakes testing meeting is moving to Worcester this weekend. Join us from 10:30 a.m. to 1 p.m. on Sunday, March 4, to work with parents and community members in growing the resistance to high-stakes testing. For more information and to register, click here.
Send a Message to Parkland Students
An educator from Stoneman Douglas High School is asking that letters of support from students across the country be sent to her students as they return to school. You can send letters to Ms. Wolk-Rogers, Stoneman Douglas High School, 5901 NW Pine Island Road, Parkland, FL, 33076.
Pride at Work
The national AFL-CIO's LGBTQ constituency group, Pride at Work Eastern Massachusetts, is holding an organizing meeting at 6 p.m. today in Jamaica Plain. This meeting is open to labor brothers and sisters and their allies. You can go here for more information. While this is late notice, check out the Facebook page even if you cannot make the meeting so that you can connect for more events later. And save the date for the Boston Pride March on June 9, where once again the MTA will have a contingent.
Registration Open for April 6-7 ESP Conference
All MTA Education Support Professionals are invited to attend our annual ESP Conference, which will be held April 6-7 at the Sea Crest Beach Hotel in Falmouth. This conference offers a weekend of professional development, networking and fun. Go here for more information and to register.
The list of actions taking place here and across the country tells me that we are at a critical moment when labor and community organizers are accessing our power and pushing for meaningful change. Find your place. Join with others. Raise your voices. We can win a better world.
Solidarity,
Barbara