MTA mourns loss of Kathleen Roberts
Jean Conley, Editor/Writer

---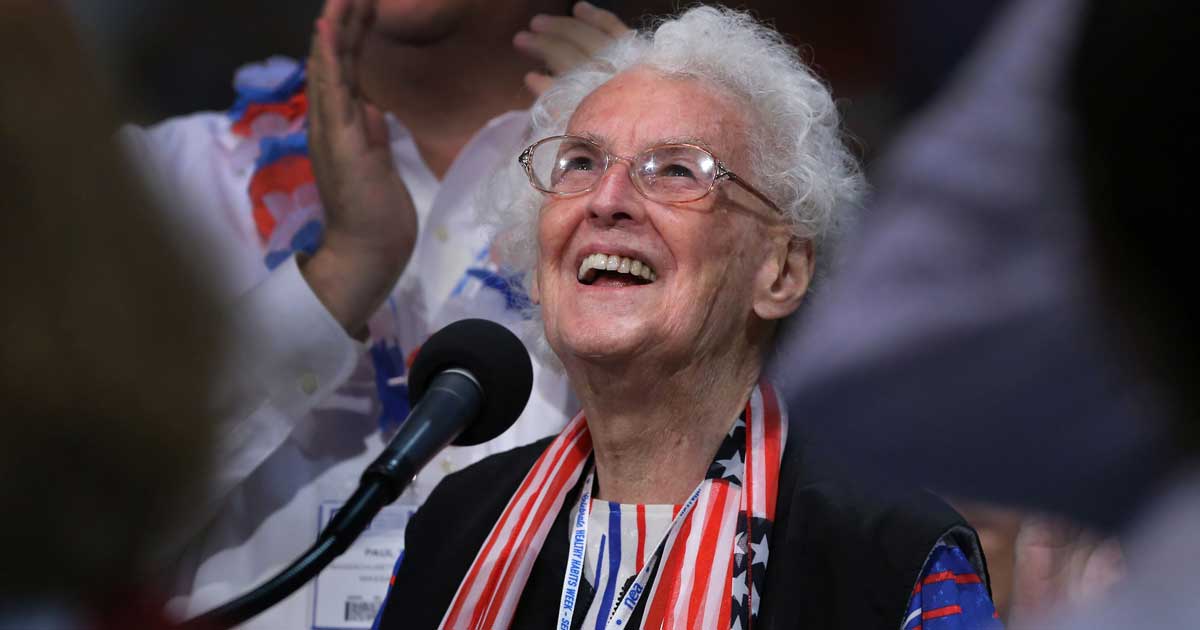 "She was an inspiration, a woman of great wisdom and great wit," said one close friend. She was "kind and warm and inclusive," said another.
Longtime friends of Kathleen Roberts struggled recently to put into words what the much-loved former MTA president — who died Sept. 24 at the age of 103 — meant to them as a mentor, friend and fellow union activist.
At the MTA, Roberts' name was synonymous with persistence, dedication and volunteerism. Her love of public education — combined with her generous spirit, optimistic outlook and strong conviction that educators should receive the pay, recognition and respect they deserve — was a natural fit with being a union leader.
Roberts was born Kathleen Ryan in Dartmouth, Massachusetts, on Sept. 14, 1914, and was raised in Wellesley. She decided she wanted to become a teacher when she was still very young, and she would often tutor neighborhood children who were struggling with their homework.
She received her bachelor's degree in education from Framingham State College in 1937 and a master's degree in education from Boston University in 1954.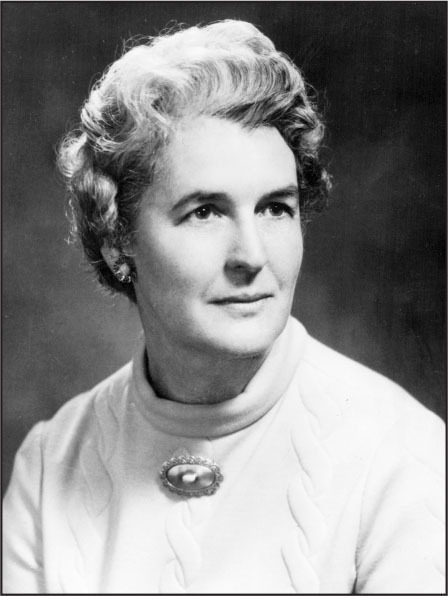 Her first professional teaching job began soon after her graduation from Framingham State, during the Great Depression. Roberts was the only teacher in a one-room schoolhouse in Milton, Vermont, where she taught all eight grades and was paid $14 a week.
She was married and widowed twice. Her first husband, James C. Comiskey, was head of the business department at New Bedford High School. Her second husband, Sydney Cleland Roberts, was head of the social studies department at Lawrence High School in Falmouth and a former MTA president.
Roberts was actively involved as a member and leader in the MTA and the National Education Association for nearly five decades as both a teacher and a teaching principal. And after retiring in 1984, she continued to serve the education profession for decades.
Roberts was part of a group that organized NEA-Retired in 1983. In 2003, she was honored with the NEA-Retired Distinguished Service Award.
In 1992, Roberts received an MTA Human and Civil Rights Award. In 2010, the Human Relations Committee renamed the award — which recognizes individuals and organizations for volunteerism and leadership — in her honor.
Roberts was a delegate more than 75 times to the MTA Annual Meeting and more than 60 times to the NEA Representative Assembly.
In addition, she was a member of numerous MTA and NEA committees and task forces.
Until earlier this year, she served as co-chair of the MTA Retired Members Committee with another longtime friend, Richard Liston.
Roberts was actively involved as a member and leader in the MTA and the National Education Association for nearly five decades as both a teacher and a teaching principal. And after retiring in 1984, she continued to serve the education profession for decades.
"Kay was just so involved in whatever was needed, and she was not afraid to change things and move on," Liston recalled. "She always had in her heart what was best for educators, students and the MTA. She was just absolutely lovely to work with."
Almost all of Roberts' years as a teacher and teaching principal were spent in Raynham and Dartmouth, where she served her local associations as president and vice president.
Roberts was elected MTA president in 1971, when the association had about 46,000 members. After her term as MTA president, Roberts was elected to the NEA Board as a director from Massachusetts.
Roberts mentored countless women and minority educators who had not yet found their political voice.
Louise Gaskins, a longtime MTA activist who served as the association's first minority NEA director in the mid-1970s, said she will never forget how touched she was when Roberts reached out to ask her to take on leadership roles.
When Gaskins became an NEA director in 1976, she joined Roberts and the other MTA NEA directors in Washington, D.C.
"Kay just showed me the way," Gaskins said. "She was kind and warm and inclusive. She just put her arm around me and included me in everything. Inclusive was just the way she was."
Roberts' niece, Catherine Bryant, agreed, adding that her aunt's natural empathy for those being discriminated against was heightened by her early professional experiences.
"She started teaching when she graduated from college in 1937, when there was a great deal of discrimination and prejudice against women and ethnic minorities," Bryant said. "Starting her career in that environment, it was really important to her to work to change things."
When Roberts was first married, she was forced to become a permanent substitute because married women were not allowed to be teachers, Bryant noted.
"That meant she got to do the exact same job while having her pay and benefits cut," she said. "Being in the MTA allowed her to fight to level the playing field."
But Bryant said that Roberts felt she received even more in return than she gave to the association.
"She was really very grateful for what the MTA did for her," Bryant said. "She got a great deal of joy and satisfaction from watching the MTA grow. She was only too happy to serve."
Mary Gilmore, like Roberts a former MTA president, said that what stood out to her was her good friend's sense of humor.
Gilmore pointed to the fun that she, Roberts and Gaskins had over the years as the three traveled together on MTA and NEA business.
"Just taking trips back and forth with Kay was an education," Gilmore said. "She was a woman of great wisdom and great wit. I think that she inspired a lot of people. I know she inspired me."
Her unfailing concern for others set her apart, Gilmore added. "She was very kind to others," she said. "She was really very brilliant in many ways. She really understood what people might need — individually and collectively."
In 2014, Roberts, Gilmore and Gaskins stood in the spotlight at the MTA Annual Meeting as they received the prestigious Friend of Education Award for their years of activism.
Shortly after Roberts' death, MTA President Barbara Madeloni wrote in an e-mail to MTA members: "Her courage, her generous and open heart, and her commitment to union power will live on. I was touched by her welcoming words when I was elected MTA president. She greeted me as a sister in the struggle, and for that I am forever grateful."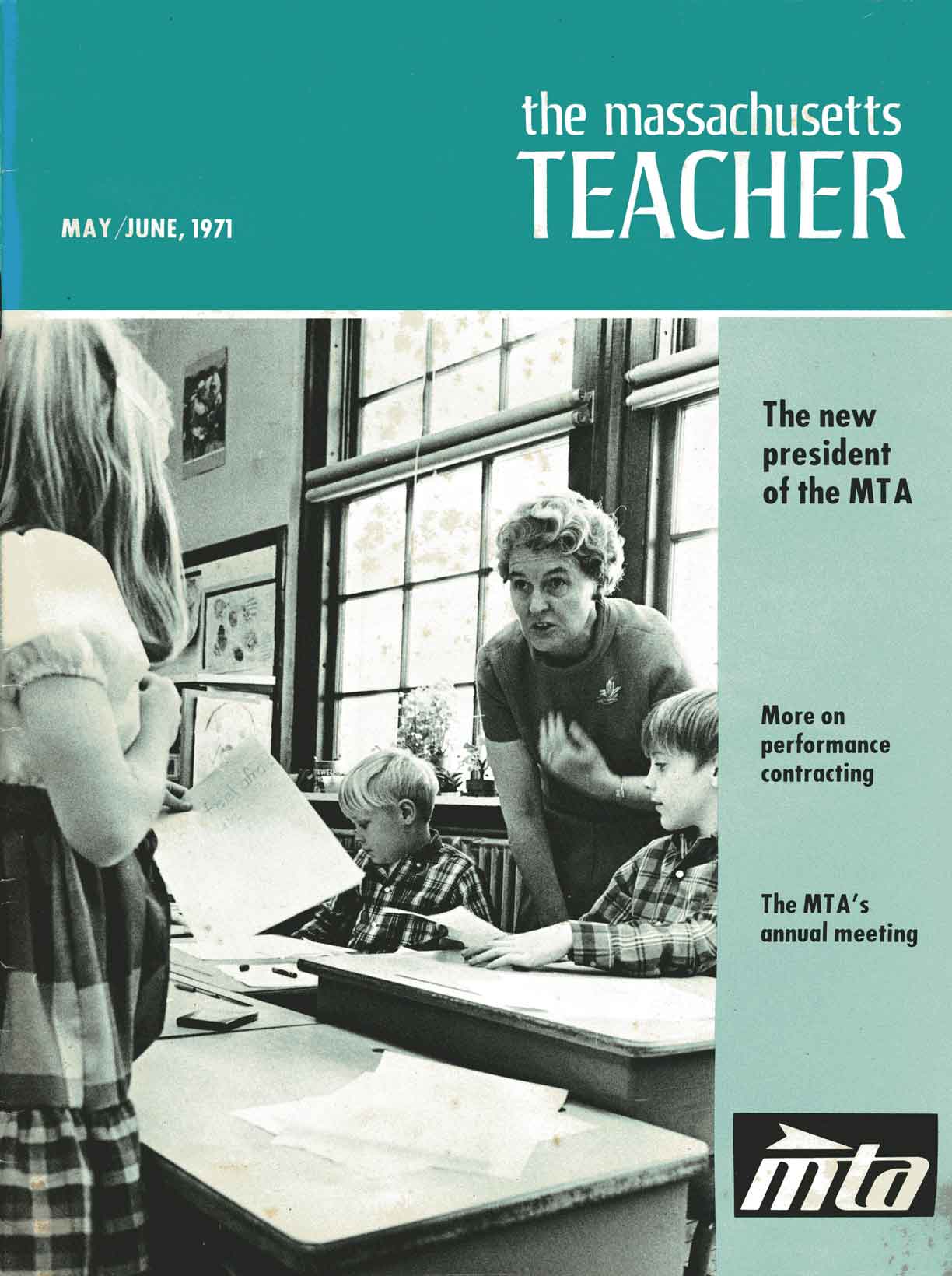 MTA Vice President Erik J. Champy called Roberts "one of the most extraordinary leaders that I was privileged to call a friend."
"Her commitment to our members and students was unparalleled," Champy said.
He continued, "Kathleen dedicated more than 70 years of service to ensure our success. As a result of her leadership, the Massachusetts Teachers Association continues to be one of the strongest state affiliates in our nation."
In 2013, as she was closing in on 99 years old, Roberts was asked what advice she could give to educators just entering the profession.
"Get right in there," she said. "Participate right away. Learn what you can do to help your organization because what helps them will help you, too. And you will meet some wonderful, wonderful people."
At the time, she was still volunteering for dozens of hours a week in her community of Raynham — some of them in the local schools, where she would don a Cat in the Hat costume and read to schoolchildren.
Over the years, she had served on her town's Council on Aging, as president of the historical society, as a trustee of the public library and as founder of a program providing supplemental food assistance for the needy.
In 2012, Roberts received the Home Instead outstanding senior volunteer award for Massachusetts at the Raynham Senior Center.
Roberts told reporters at the event, "In my family we all believed, and my mother believed strongly, that you give back to your community, you give back for all the wonderful things that you get. You share it with others."
This story initially appeared in the Fall 2017 edition of MTA Today.