Legislative priorities address range of issues
Jean Conley, Editor/Writer

---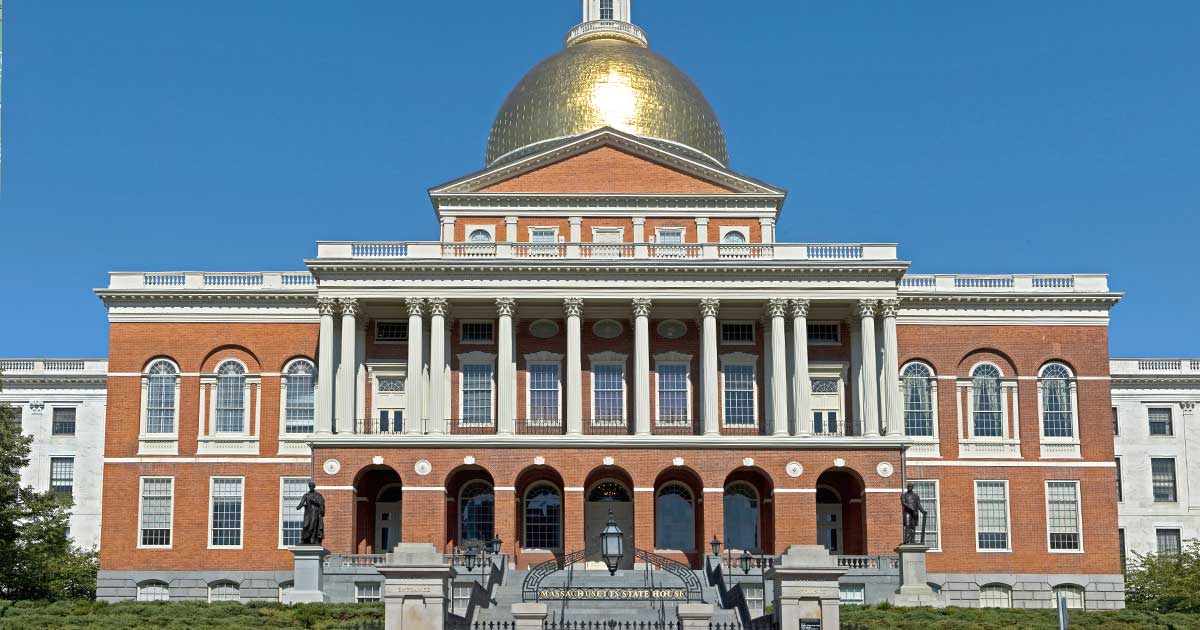 Education funding, high-stakes testing and retiree benefits among MTA-backed bills
Along with legislation addressing the Fund Our Future campaign, the MTA's legislative priorities for the 2019-2020 session include proposals that focus on a wide range of issues.
They call for ending the destructive impact of high-stakes testing, addressing fairness issues for adjunct faculty members, and helping to provide educators with a fair and dignified retirement. In response to the U.S. Supreme Court's Janus decision last summer, the MTA is also backing legislation protecting the rights of workers and labor unions.
In the MTA's legislative package are measures to:
Address high-stakes testing. A comprehensive bill would end the high-stakes nature of statewide standardized assessment — including graduation requirements, the use of test scores in educator evaluations, and school and district leveling — and establish pilot programs that encourage up to 25 percent of districts to develop and implement alternative local assessment models in consultation with educators and parents. The legislation also directs the state auditor to review contracts involving the Department of Elementary and Secondary Education, Measured Progress and Pearson, the key organizations involved in student assessment.
Promote health and safety in schools. This legislation would mandate at least 20 minutes of unstructured free-play recess per school day for students in kindergarten through fifth grade. Another bill would seek to ensure that public school facilities are kept at safe and comfortable temperatures throughout the year.
Protect retired educators. The legislation would immediately increase the cost-of-living base from $13,000 to $18,000 and, over time, raise the base to align with Social Security's maximum allowable Legislative priorities address range of issues benefit for an individual worker. That figure was $33,456 in 2018. The bill would freeze municipal retiree health insurance premium contribution rates at the rate paid on the day of retirement and cap outof- pocket expenses for retirees who are not eligible for Medicare. The legislation would also provide a solution to a RetirementPlus enrollment issue impacting certain members of the Massachusetts Teachers' Retirement System.
Address workplace fairness on college campuses. This omnibus bill would ensure workplace fairness for adjunct faculty members by providing access to health insurance and state pension options, requiring pay parity with equivalent full-time faculty, establishing a state contribution of 7.5 percent of an employee's salary to the mandatory OBRA Plan retirement account for those who work less than half time, and giving current adjunct faculty members notice and priority consideration for new or vacant full-time positions. The legislation also would streamline the process through which public higher educationcollective bargaining agreements are validated and funded by having completed contracts go directly to the Legislature for approval, and it would eliminate the 60-day waiting period for newly hired employees to begin receiving health insurance coverage through the Group Insurance Commission.
Ensure debt-free public higher education. This bill would direct the Board of Higher Education to create a grant program to pay the equivalent of tuition and mandatory fees for all eligible students at any Massachusetts public college or university — or costs for a certificate, vocational or training program at a public institution — for the equivalent of four years of college.
Protect public employees. The legislation would establish a commission on the GIC to achieve transparency in contracts involving health care costs and pharmaceutical pricing and call for consideration of "reference-based pricing" as a means of making medical costs reasonable and uniform, as well as for examining the value and viability of a public-option health insurance plan that would be available to public and non-public employees in Massachusetts. The legislation also would make applicable to all municipal employees the Commonwealth's recent minimum wage hike to $15 an hour and access to paid family and medical leave.
Promote labor rights. Legislation written in coordination with the AFL-CIO Public-Sector Task Force includes bills that would provide public employees with the right to strike, add additional labor seats to the GIC and ensure greater transparency in GIC decision-making, and protect the rights of workers and unions.
Revive the Fair Share Amendment. Legislation backed by Raise Up Massachusetts, of which the MTA is a member, would revive the Fair Share Amendment. This legislation would amend the Massachusetts Constitution, creating an additional tax of four percentage points on annual income over $1 million. A legislative constitutional amendment requires two consecutive constitutional convention votes by a majority of the Legislature. If those approvals occur, the measure would be placed on the ballot in 2022.